ORLANDO, Florida — Neuroscience-informed cognitive training of early auditory processing and auditory and verbal working memory using laptop computers appears to be a promising way to improve cognition in patients with recent-onset schizophrenia, new research shows.
Presented here at the 14th International Congress on Schizophrenia Research (ICOSR), the study showed that patients with early-onset schizophrenia who received auditory computer training had significant improvement in cognitive functioning compared with matched control individuals.
"We have been doing studies of cognitive training in people who have had schizophrenia for 20 years with a lot of psychosocial impairment and impoverishment and have gotten some promising results," lead investigator Sophia Vinogradov, MD, from the University of California, San Francisco (UCSF), told Medscape Medical News.
"The next logical step was to see what would happen when we tried these same approaches in people very early in the course of their illness."
In the current study, Dr. Vinogradov and her group worked with patients within the first 5 years of being diagnosed with schizophrenia. Most were within their first year of illness. The average age of the study participants was 21 years.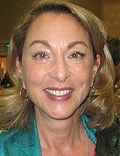 "We wanted to target improvement in cognition, which is something that medications and most psychosocial treatments do not touch very well. The cognitive deficits that people with schizophrenia have are present in the prodrome and appear to worsen as the illness progresses, and they have important predictive value for how people will end up doing over the long haul," she said.
Fixing the Broken Brain
In this study, conducted at UCSF and also at the University of California, Irvine, 80 patients with recent-onset schizophrenia were given laptop computers to take home with them. They were randomly assigned to perform either 40 hours of auditory training or 40 hours of commercial computer games on their own schedule during a period of 8 weeks.
At the end of that period, the investigators looked at changes in neurocognitive outcome measures, symptoms, and functioning. They also investigated psychophysical improvement in auditory processing and its association with cognitive gains.
They found that the patients who were randomly assigned to auditory training showed significant improvements in global cognition, verbal learning and memory, and problem solving compared with the computer games control participants.
Both groups showed a slight but significant decrease in symptoms, probably because of the attention they received as being participants in a study, Dr. Vinogradov said.
"I think our results are promising, and they certainly indicate that we can target cognition in this young group," she said.
"It has been thought that the brains of people with schizophrenia are broken and can't be repaired, but we are beginning to believe that this is not the case and that neural systems in these individuals can change."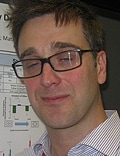 Joshua Woolley, MD, PhD, from the Veterans Affairs Medical Center, San Francisco, California, told Medscape Medical News: "This is a very exciting study, because it shows that cognition can be improved in these newly diagnosed schizophrenia patients."
"The fact that the laptop was given to the patient and the patient was able to take it home is particularly interesting. Coming into the clinic is pretty stigmatizing for a lot of people, and also can be inconvenient. If these patients can use the laptop at home and get better, that's wonderful," said Dr. Woolley, who was not part of the study.
Dr. Vinogradov and Dr. Woolley report no relevant financial relationships.
14th International Congress on Schizophrenia Research (ICOSR). Abstract S357. Presented April 25, 2013.
Medscape Medical News © 2013 WebMD, LLC

Send comments and news tips to news@medscape.net.
Cite this: Laptop Brain Training Effective for New-Onset Schizophrenia - Medscape - May 01, 2013.