The Philadelphia abortion clinic that city prosecutors dubbed the "House of Horrors" is the "most extraordinary hype" in the "history of criminal prosecution," said the defense lawyer for Kermit Gosnell, MD, who is charged with 4 counts of first-degree murder of infants, 1 count of third-degree murder of a pregnant patient, and a host of other charges.
In his closing argument on behalf of Dr. Gosnell yesterday, attorney Jack McMahon said the Women's Medical Society in West Philadelphia is "not the premiere abortion clinic in America" but that it provided a needed service to a "poor urban population."
Dr. Gosnell, who is now 72, "never turned away a desperate troubled young lady," said McMahon.
"Abortion…isn't pretty," he told the jury.
However, in his closing argument, prosecutor Ed Cameron said that Dr. Gosnell provided "back-alley abortions" that took place at a gruesome version of a "Henry Ford model of business — an assembly line" at the clinic.
Cameron said that Dr. Gosnell murdered infants who showed signs of life despite being aborted by cutting their spines with scissors and causing subsequent suffocation. And Dr. Gosnell lacked the "basic humanity" to handle aborted fetuses "properly," the prosecutor said, referring to fetuses found at the site in soft drink coolers and to witnesses' accounts of their being put into the garbage disposal and clogging a facility toilet.
The defense and the prosecution agreed on one thing in their closing arguments. "This is not a referendum on abortion," said McMahon. "This case is not about abortion," said Cameron.
In other words, neither side argued for or against a woman's right to abortion nor did they debate the legality of the medical profession's role.
Regarding the laws that govern abortion, the defense conceded that abortions occurred at the clinic that exceeded the 24-week legal limit in Pennsylvania and thus violated the Abortion Act, which is a felony.
In the end, when the inflammatory rhetoric receded, the closing arguments were about the medical practice of abortion, and, most dramatically, about 5 cases in which medicine allegedly ceased and murder ensued.
Abortion or Murder?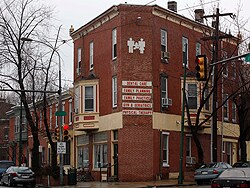 A number of the staff members at the Women's Medical Society have already pleaded guilty to the charge of murder.
However, Dr. Gosnell's defense lawyer McMahon portrayed some of those pleas as resulting from overwhelming pressure from the government.
The defense's case was seemingly bolstered last week when Judge Jeffrey Minehart of the Court of Common Pleas dropped 3 of the murder charges against Dr. Gosnell.
In his defense of Dr. Gosnell, who did not testify during the trial, McMahon stressed that the evidence came up short of meeting the burden of proof for murder.
In the case of each remaining murder charge, there was reasonable doubt, which is an "extraordinarily powerful concept," he argued. The charges were not proven, he said.
"It doesn't mean innocent," said McMahon, acknowledging that Dr. Gosnell and the clinic staff were deficient in their delivery of a medical service. The comment was perhaps a reference to a variety of operational matters such lack of cleanliness, inappropriate staffing (including a 15-year-old female staffer who administered medications), ill-functioning equipment, violations of informed-consent laws, no crash cart in the facility, and a host of other infractions that the defense largely ignored. The purpose of the trial was not a "government inspection," said McMahon.
Instead, the defense reviewed the evidence and testimony for each of the 4 alleged infanticides, babies A, B, D, and E.
In each case, Dr. Gosnell administered digoxin, a heart drug used for atrial fibrillation but used off-label in abortion, the defense claimed. The drug, which is injected into the fetus via a long needle, "causes intrauterine fetal demise," said McMahon. "Digoxin always did its job," he stated.
However, the prosecution argued that, in each case, there was testimony from clinic staff about some sign of life, including, in separate cases, an arm twitch, a heartbeat, and a whining sound from the aborted babies, who were by then outside the uterus. Dr. Gosnell or staff subsequently either "snipped" the neck of the newborn or did not seek to administer care, thus accelerating the death process, which also constitutes murder, Cameron said.
There was no dispute about the clinic's barbaric practice of stabbing some infants' necks. But, as the defense argued, because the fetus was already dead, the practice does not constitute murder.
Defense lawyer McMahon also reviewed each claim about signs of life among the 4 infants in question and offered an explanation. For instance, in the case of baby A, a staff member testified said that one arm moved after it was aborted. But that was a "last reflex," a physiological phenomenon that can occur in tissue, McMahon said.
In an interview with Medscape Medical News, McMahon declined to comment "at this time," about why Dr. Gosnell allegedly stabbed some of the dead fetuses' necks.
But prosecutor Cameron was willing to make a statement in court: it was murder. And it was necessary because Dr. Gosnell was forgoing the expense of digoxin and resorting to "back alley abortion" methods for the sake of profit.
One of the prosecution's expert witnesses, a clinician who had performed 40,000 legal abortions, said that digoxin was "very, very effective" and that no fetuses had ever been born with a heartbeat when it was used, in his experience.
Testimony and evidence suggested that perhaps digoxin was, in fact, routinely used at the Women's Medical Society, but not used correctly. Clinic staff did not always use sonograms to direct the injections; the injection may have missed its mark at times.
Various staff members offered differing accounts as to how many necks were "snipped." However, when the clinic was raided by authorities in 2010, 4 of the 47 fetuses that were found on site had neck trauma, which aligned with Dr. Gosnell's accounting that 10% of all cases involved the extraordinary procedure. The 47 fetuses were still in the clinic because of a "dispute" with the contractor who removed and disposed of the tissue, according to McMahon, who offered no evidence of such a dispute.
Third-Degree Murder After Overdose
Dr. Gosnell is also accused of the third-degree murder of Bhutanese immigrant Karnamaya Mongar, who died of cardiac arrest in 2009 after receiving an overdose of meperidine (Demerol), dispensed by unlicensed, untrained, and unsupervised clinic employees.
McMahon disputed the charge in part because the city medical examiner's office first ruled that the death was an accident arising from a drug overdose during the procedure. The assessment was then changed to homicide in 2010 after the clinic was raided.
The trial also involved charges against another doctor at the clinic, Eileen O'Neill, MD, who is not licensed to practice in the state of Pennsylvania, which is not a crime. She did not provide abortion services, but she did practice internal medicine at the clinic. She is charged with theft by deception (for taking payment for medical services despite a lack of a license) and with participating in a corrupt organization.
Medscape Medical News © 2013 WebMD, LLC

Send comments and news tips to news@medscape.net.
Cite this: Don't Believe the Hype, Says Philly Abortion Doc Defense - Medscape - Apr 30, 2013.