ORLANDO, Florida — Preschoolers aged 5 years and younger are at particular risk of developing psychosis if they have experienced a disruption of their home life, new research shows.
Results from the first phase of the North American Prodrome Longitudinal Study (NAPLS) showed that preschoolers who underwent a stressful home event had a 30% increased risk of developing psychosis.
In addition, the type of stressful events that predicted psychosis in preschool-aged children were those that concerned the home or family, independent of other types of stressors.
"The preschool age of development appears particularly vulnerable to high-stress events," study investigator Sarah I. Tarbox, PhD, from Yale University, New Haven, Connecticut, told Medscape Medical News.
"Stress and trauma are associated with higher risk of developing psychotic disorder, but it seems to have a bigger impact when that stressful event occurs in early childhood, in preschool-age children zero to 5 years old. Stressors like a disruption to the home, parent divorce, seem to be the most impactful," she added.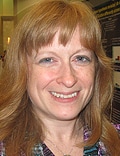 The findings were presented here at the 14th International Congress on Schizophrenia Research (ICOSR).
Prevention a "Golden Dream"
Evidence suggests that early exposure to traumatic or stressful events is associated with risk for psychosis, but the importance of age and the type of stressful experience on psychosis risk have not been well elucidated, said Dr. Tarbox.
The study examined the effects of age period and type of stressful event on conversion to psychosis vs nonconversion in a high-risk sample of individuals.
Of the 259 clinical high-risk individuals from the NAPLS-1 database, 76 converted to psychosis during 2.5 years of follow-up. The mean age was 18.5 years, and 56.8% were male.
The remaining 183 individuals (mean age, 18.0 years; 59.9% male) remained nonpsychotic.
Most of the participants (n = 254) said that they had experienced at least 1 stressful event in their life. The mean number of stressful events was 4.77 (standard deviation [SD] = 2.5; range = 1 - 12 events).
However, the total number of events did not predict future psychosis, Dr. Tarbox said.
Also, the type of stressful event did not predict psychosis, she said.
However, if the stressful event occurred during the preschool years, individuals had a 30% increased risk of developing psychosis (hazard ratio [HR], 1.30; 95% confidence interval (CI),1.03 - 1.63; P = .026).
In contrast, the HR for developing psychosis was 0.89 if the child was older than 5 years, 0.84 if the child was in early adolescence, and 1.16 if in late adolescence, Dr. Tarbox reported.
"My hope is that we can increase our ability to accurately identify people who are going to develop a psychotic disorder early on so that we can begin interventions that could hopefully ease the disorder and make it less damaging," Dr. Tarbox said.
"It would be wonderful if we could find a way of actually preventing psychosis. But that's the golden dream of the people who do the work that I do."
A Good Start
Laurence Allen, MD, a psychiatrist in private practice in Chevy Chase, Maryland, told Medscape Medical News that being able to identify children who are at risk early on is growing in importance.
"Such identification is also possible to do, as this study shows. That is the interesting and very important thing about this study," Dr. Allen said.
"We often find ourselves asking, 'How did we miss these people, or could we do a better job of identifying them?,' and the answer is, 'Yes, we can.' Once we identify them, the question then becomes, 'Can we intervene?' Yes. Resources are scant at the moment, but identifying those at risk at least is a place to start," he said.
Dr. Allen pointed out that intervening early in at-risk individuals to hopefully head off their full-blown psychosis would save money to the healthcare system.
"Convincing funding sources of this, persuading them that it is indeed cost-effective to put money into such services, would be a definite benefit for all of society," Dr. Allen said.
The study was supported by the National Institute of Mental Health. Dr. Tarbox and Dr. Allen report no relevant financial relationships.
14th International Congress on Schizophrenia Research (ICOSR). Abstract S291. Presented April 23, 2013.
Medscape Medical News © 2013 WebMD, LLC

Send comments and news tips to news@medscape.net.
Cite this: Stressful Home Life in Preschoolers Ups Psychosis Risk - Medscape - Apr 24, 2013.