VIENNA — Obese adolescents who receive bariatric surgery have some unique challenges to face compared with their adult counterparts, but both groups take a chance that some weight shed early on will return later. That could happen to >40% of teens who get the procedure; if there's an upside to that, it's that any initial gains in lipid, HbA1c, and C-reactive protein (CRP) levels probably won't be as fickle as the weight loss, suggests a prospective study[1].
Weight plunged over two years for the 81 patients who were teens when they underwent laparoscopic Roux-en-Y gastric bypass surgery in the multicenter Adolescent Morbid Obesity Surgery (AMOS). Their mean body-mass index (BMI) fell from 45.5 at baseline to 30.2 (p<0.001). But responses to surgery varied widely: virtually all lost weight during the first year, but 43% of the adolescent cohort regained some of that weight between 12 and 24 months, and 17% regained >5 kg, according to Prof Claude Marcus (Karolinska Institutet, Stockholm, Sweden).
That amount returned for only 9% (p<0.05) of adults getting the surgery in a control group obtained from a Swedish obesity registry, said Marcus when presenting the data here at the Prediabetes and the Metabolic Syndrome 2013 Congress .
The BMI–Metabolic Marker Disconnect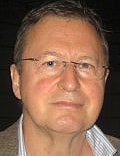 "Weight regain is a problem that we should consider much more often than we do," he said, noting that its prevalence and associated effects in trials is often hidden in the weight-change curves presented at meetings and in the literature.
The teens as a cohort showed significant gains in quality of life by one year, as measured by the SF-36 questionnaire, gains that--overall--were largely preserved throughout the second year. But those quality-of-life improvements dropped off significantly in the subgroup that regained weight from year 1 to year 2, according to Marcus.
On the other hand, the well-recognized weight-loss–independent effects of bariatric surgery on metabolic markers also appeared to be weight-regain independent. During the first year, the teens showed significantly improved levels of white blood cells, CRP, insulin, HbA1c, systolic and diastolic blood pressure, triglycerides, and high-density lipoproteins (HDL). Those who kept their weight off during the second year kept their improved cardiometabolic profiles--but then so did those who regained weight.
"We expected to see at least increased insulin levels in those who increased weight more during the second year, but we didn't," Marcus said. About 70% of the teens were hyperinsulinemic before the surgery, but almost none were by 12 months; and only 3% overall had slipped back to become hyperinsulinemic at two years.
A multivariate search for possible predictors of weight regain during the second year turned up nothing; it wasn't independently related to gender or baseline BMI, comorbidities, or quality-of-life scores. Nor was it related to scores for "psychosocial morbidity," a feature measured in AMOS to explore relationships between the unique social and emotional developmental issues of adolescents and their relation to suitability for and responses to bariatric surgery.
The 81 adolescents undergoing surgery in the trial were aged 13 to 18 at baseline, with BMIs ranging from 36 to 69. The study's two-year weight-loss outcomes, but not the findings on weight regain and its relation to metabolic changes, were published in late 2012[2]; follow-up is planned out to five years.
"Ethical Concerns Are Much Bigger"
Marcus and his colleagues are mindful of not only psychosocial issues when selecting teens for bariatric surgery, they consider their physiologic differences compared with adult candidates for the procedure. "You have to be more careful, because they have a very long life expectancy," Marcus said for heartwire .
"Basically, we have the same inclusion and exclusion criteria as for adults," he said, "but I think the ethical concerns are much bigger for adolescents." Losing substantial weight during those years has been associated with delayed puberty and "reduced height, especially reduced height velocity."
"We have followed these adolescents quite carefully, and we have not seen any major problems in those respects so far." His group doesn't do the surgery "if they haven't come quite far in their pubertal development. They're almost through puberty when we do it."
That degree of individualization in selecting adolescents for bariatric surgery means there isn't a formal minimum age for candidates, although Marcus said it would be "maybe 12, maybe 13. We have to consider the biological and mental age more than chronologic age."
But he stopped short of making any actual recommendations on selecting such candidates; he expects to have more to go on after the trial's five-year follow-up, expected in within two years. "I think [bariatric surgery] will be good for some adolescents, but we need to define this group better."
Marcus reflected that in the literature, 20% of those initially morbidly obese (BMI 45–50) are classified as bariatric-surgery failures at 10 years by having a BMI >35. And 35% of those initially "superobese" (BMI >50) are classified as failures by reaching a BMI of only >40.
In AMOS, he said, 50% of the adolescent patients were still obese, with a BMI of at least 30, two years after the surgery. "Only a 50% cure is by far not good enough. We have to work harder on this, and that is not [directed at] at surgeons, it's for pediatricians and probably generalists as well."
Don't Judge Based on Weight Outcomes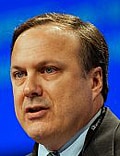 Having heard Marcus's presentation, several prominent observers questioned his downbeat appraisal of the AMOS results. "Isn't the goal to reduce overall risk?" posed session moderator and STAMPEDE trial principal investigator Dr Philip Schauer (Cleveland Clinic, OH). "I think it's probably an underestimate to say that the overall benefit is modest when perhaps the vast majority are moving from a severely obese category to mildly obese."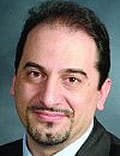 Taking the point a step further, Dr Francesco Rubino (Weill Cornell Medical College, New York City) said from the audience, "If you consider it from the perspective of pediatric surgery, you speak probably correctly: you have 50% failures. But if you look at it from the perspective of metabolic surgery, you have 100% success. Don't you think it might be worthwhile to start setting goals for what we are doing here, instead of judging success based on the goals of surgery in the first place?"
Marcus acknowledged his take of the results as discouraging was meant to draw attention to the problem of long-term weight regain after bariatric surgery. At two years, he said, about 5% of the cohort remained morbidly obese and "maybe 10% of them will have the same obesity level they had before surgery. And I think that we can consider a failure."
To Rubino, he agreed that the results point to "metabolic success" for the surgery in adolescents. But with their much longer potential lifespan compared with adult surgical candidates, those who don't drop their BMI substantially and those who regain initially lost weight may be expected to gain more over the ensuing decades and probably thereby lose any prior metabolic benefits from the surgery.
Heartwire from Medscape © 2013  Medscape, LLC

Cite this: Bariatric-Surgery Metabolic Gains in Adolescents Can Stay Despite Some Weight Return - Medscape - Apr 22, 2013.