A bill in Montana, which would have imprisoned physicians for up to 10 years if they provided aid in dying to terminally ill patients, has been defeated.
House Bill 505, the so-called Doctor Imprisonment Act, was rejected by the Montana Senate on April 15, after both Democrats and Republicans spoke out against it.
"Today's vote is in line with the national trend to approve aid in dying, not criminalize it," according to Barbara Coombs Lee, president of Compassion & Choices, an end-of-life choice advocacy group. Coombs Lee, a nurse and physician assistant who become a private attorney, was a chief petitioner for the 1994 Oregon Death with Dignity Act, which was the first such law enacted in the United States.
So far, however, only Oregon and Washington have specific laws that allow a "physician-assisted" approach to dying for adults with poor short-term prognoses. A recent report outlined the successful use of the Death With Dignity program by cancer patients in Washington State, as reported by Medscape Medical News (N Engl J Med. 2013;368:1417-1424).
Currently, 39 states have laws prohibiting assisted suicide, 4 states (Alabama, Massachusetts, Vermont, and West Virginia) and the District of Columbia prohibit assisted suicide by common law, and 4 (Nevada, North Carolina, Utah, and Wyoming) do not have specific laws regarding assisted suicide, do not recognize common law, or are otherwise unclear on the legality of the issue.
Montana: A Separate Case
Montana is a separate case. Although there is no specific law allowing it, the physician-assisted approach to dying is theoretically legal. A ruling in 2009 by the Montana Supreme Court confirmed that a physician providing aid in dying to a terminally ill and mentally competent adult does not violate state public policy. Physicians who assist in such a way are protected from criminal liability by the patient's consent.
If HB 505 had passed, physicians who offer such assistance would have faced imprisonment.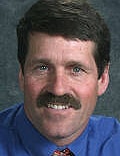 The rejection of the bill was welcomed by a local physician who has provided aid in dying to terminally ill patients and has been outspoken on this issue. Eric Kress, MD, a family physician at the Western Montana Clinic in Missoula, has appeared on state radio and in print advertisements, and authored an op-ed in The Missoulian arguing against HB 505.
Dr. Kress said that he has provided aid in dying to 3 patients since the 2009 ruling. "If HB 505 had passed, I could go to prison for providing the medical care my terminally ill patients request," he said in a press statement.
In his op-ed, Dr. Kress, who is board-certified in palliative care, wrote that patients have looked to him "for advice at the end of life on countless occasions. Most of the time, quality hospice care is all that is needed to guide patients through their dying process in a comfortable fashion."
However, some patients who are facing a "hard death" wish to have more control over the timing and manner of their passing, he explained.
Since the 2009 ruling, 10 patients have asked about aid in dying and he has written prescriptions for 3 patients, who all chose to use them.
"They were all male and rugged individualists. All of them stated it was important to die with 'dignity.' All of them were of sound mind, and none were depressed. They all loved life and stated they much preferred to live, but not in the miserable condition their terminal disease dictated to them," Dr. Kress wrote.
Medscape Medical News © 2013 WebMD, LLC

Send comments and news tips to news@medscape.net.
Cite this: Montana Bill to Imprison Docs Who Aid the Dying Defeated - Medscape - Apr 17, 2013.