A case-control study has found a strong link between infantile colic and migraine in childhood and adolescence.
For children with migraine, the odds of having had colic was increased by roughly 6-fold in the study.
"Our results suggest that infantile colic could represent a form of migraine with age-specific expression," Luigi Titomanlio, MD, PhD, chief, Pediatric Migraine & Neurovascular Disease Clinic, Robert Debré Hospital, Paris, France, who worked on the study, told Medscape Medical News.
"This paves the way to studies aimed at providing a better understanding of the physiopathology of infantile colic and migraine that represent 2 frequent disorders in the pediatric population," he added.
The study is published in the April 17 issue of JAMA.
Early Form of Migraine?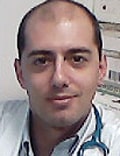 In an accompanying editorial, Leon G. Epstein, MD, and Phyllis C. Zee, MD, PhD, Department of Pediatrics and Neurology, Feinberg School of Medicine, Northwestern University, Chicago, Illinois, say the findings are important for several reasons. "First, both colic and migraine are common conditions," they write, with significant "morbidity and economic costs."
"Second, if colic is an early form of migraine, this suggests that migraine disorders may represent a continuum from colic in infancy to cyclic vomiting syndrome in young children to childhood and adult migraine. The expanding knowledge of the genetics and pathophysiology of migraine may be applicable to these age-specific clinical presentations and offer the potential for new, empirical therapies," Dr. Epstein and Dr. Zee write.
The new study involved 208 children aged 6 to 18 years with migraine and 471 children in the same age range without migraine. The migraineurs were significantly more likely to have had colic in infancy (P < .001).
Table: Risk for Migraine with Infantile Colic
| | | | |
| --- | --- | --- | --- |
| Group | Migraine | No Migraine | Odds Ratio (95% Confidence Interval) |
| With colic (%) | 72.6% | 26.5% | 6.61 (4.38 - 10.00) |
The subgroup analysis for migraine subtypes confirmed the association between infantile colic and migraine without aura (73.9% vs 26.5%; odds ratio [OR], 7.01; 95% confidence interval [CI], 4.43 - 11.09; P < .001) and migraine with aura (69.7% vs 26.5%; OR, 5.73; 95% CI, 3.07 - 10.73; P < .001). The association was not found in children with tension-type headache.
"The specificity of this finding is bolstered by the absence of any association between tension headaches and infantile colic in a separate group of 120 children," Dr. Epstein and Dr. Zee point out. In this analysis, 35% of children with tension-type headaches had colic in infancy as did 26.5% of children without tension-type headaches (OR, 1.46; 95% CI, 0.92 - 2.32; P = .10).
Suspicion Confirmed
What's behind the link between colic and migraine? "It could be the sensitization of the perivascular nervous fibers, in both the brain (migraine) and the gut (colic)," Dr. Titomanlio told Medscape Medical News. "Why symptoms of colic are specific of babies is difficult to explain, but brain maturation could be one of the possible explanations. A study exploring if infant colic, functional abdominal pain and migraine represent a continuum of a same disorder could be of particular interest," he added.
The authors say there is a report in the literature of an infant with colic who experienced improvement after starting antimigraine therapy with cyproheptadine (J Child Neurol. 1994;9:336-337). But they caution that additional study is required before antimigraine treatment can be considered as an option for infant colic.
Dr. Epstein and Dr. Zee say this "elegant" study supports what clinicians have long suspected by demonstrating an association between migraine, with or without aura, and infantile colic in pediatric patients.
They also note that the timing and frequency of both colic and migraine are closely related to the sleep-wake cycle and show a diurnal pattern.
"Migraine is frequently triggered by disruption of the sleep-wake cycle…. Yet, given that colic is often associated with sleep disruption and that, similar to migraine, sleep can help terminate an episode of colic, it is possible that alteration in the sleep-wake pattern is also a trigger, rather than a consequence, of colic," they explain.
"In support of this hypothesis, consolidation of nighttime sleep in infants occurs between 2 and 3 months of age, coincident with the development of a clear circadian rhythm of melatonin in infants…. Thus, it is plausible that the lack of a fully established endogenous circadian rhythm of melatonin production during an infant's first months of life may play a role in both sleep disruption and gastrointestinal motility and trigger migraine in a vulnerable infant that is then diagnosed as colic," Dr. Epstein and Dr. Zee suggest.
A previous study, carried out by researchers at the University of California, San Francisco, showed that mothers with migraine were more than twice as likely as those without migraine to have infants with colic.
The researchers, led by Amy Gelfand, MD, a child neurologist, speculated that infants with colic may be more sensitive to normal stimuli and express that sensitivity as crying. Their results were presented last year at the American Academy of Neurology's annual meeting and reported by Medscape Medical News at that time.
The study did not receive funding. The study authors and Dr. Epstein have disclosed no relevant financial relationships. Dr. Zee reports relationships with several companies, including UCB Pharma, Vanda Pharma, Merck, Jazz Pharmaceuticals, Purdue Pharma, Takeda, and WebMD. A complete list can be found with the original article.
Medscape Medical News © 2013 WebMD, LLC

Send comments and news tips to news@medscape.net.
Cite this: Childhood Migraine Linked to Colic in Infancy - Medscape - Apr 16, 2013.