Fort Lauderdale, Florida — Soldiers who lose an arm or a leg, or suffer a major limb injury from a battlefield blast, experience improved pain symptoms during the first 3 to 6 months but may have to cope with depression, anxiety, and other mental health issues for at least 2 years, a new study shows.
The Regional Analgesia Military Battlefield Pain Outcomes Study (RAMBPOS) is also looking at whether the almost immediate use of a regional anesthetic to block pain signals helps prevent post-traumatic stress disorder (PTSD) down the road.
The findings suggest that injured soldiers need a continuum of effective biobehavioral pain care to help them ease back into the community, said study leader Rollin Gallagher, MD, Editor in Chief, Pain Medicine, deputy national program director for pain management, Veterans Health System, and clinical professor of psychiatry and anesthesiology, University of Pennsylvania School of Medicine, Philadelphia.
The study also highlights the possible consequence of controlling pain early in terms of certain central nervous system changes that might ward off PTSD, said Dr. Gallagher. "There's evidence now that if you intervene early and aggressively, you may stop that, or prevent that from happening."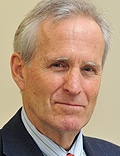 Their results to date were released here during the American Academy of Pain Medicine (AAPM) 29th Annual Meeting.
RAMBPOS Study
The RAMBPOS study included 281 soldiers, almost all male, 77.2% white, with a mean age of 28.3 years. Most of their injuries (83.2%) were lower extremity; 33.5% were lower-extremity amputations.
The researchers conducted phone interviews with the soldiers every 3 months for 2 years. To measure pain, they used the Brief Pain Inventory (BPI) and the Treatment Outcomes in Pain Survey (TOPS).
Compared with baseline, the BPI average and worst pain scores were significantly lower (P < .05) after treatment, with no statistically significant differences noted beyond 6 months.
Selected TOPS subscale scores demonstrated results similar to those seen in other non–battlefield-related chronic pain populations.
"We're finding that the pain does improve a lot during the first 3 to 6 months after the initial injury," said Dr. Gallagher. "So we get pretty good control over some terribly severe injuries in terms of pain outcomes."
However, some of these soldiers still have symptoms after 2 years, and these will require longer-term care, he said. "They're also having psychosocial readjustment problems, as you might expect, in terms of reorganizing their lives with these injuries."
The study showed that across various time points, 13.7% of the soldiers reported depression (16 minor cases and 22 major), 14.1% had evidence of generalized anxiety disorder, and 4.7% indicated suicidal ideation. Almost half (45.5%) scored > 28 (low cutoff) on the PTSD checklist–military scale, and 11.2% scored > 50 (higher cutoff).
The researchers are also keen to discover whether early aggressive intervention in the form of blocking the pain from getting into the spinal cord could prevent PTSD symptoms. In the study, trained anesthesiologists inserted a catheter to block the pain of the recently wounded soldiers.
"This was an opportunity to try to understand what happens to wounded warriors after an injury such as a blast injury in terms of their pain experience after a period of 2 years," said Dr. Gallagher.
Although research shows such an intervention helps with acute pain in terms of measures such as reduction in opioid use, it's a bit too early yet to make a determination about chronic pain. "We don't know if it helps with longer-term pain," said Dr. Gallagher. "We don't have the numbers yet to compare those who got the blocks and who didn't get the blocks."
But already the Department of Defense is increasingly using this and other techniques on the field when resources allow, he said.
Useful Information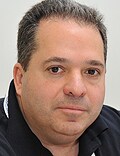 Asked to comment, Eric Kerstman, MD, assistant professor, physical medicine and rehabilitation with a subspecialty in pain medicine, Baylor College of Medicine, Houston, Texas, said the study is useful for all physicians treating injured soldiers because it involves a fairly large group of patients and a lengthy period of follow-up.
"Basically, this abstract says that the pain improvement is most evident after about 3 to 6 months and then it levels off, but the problems with anxiety, depression, even some thoughts of suicide, seem to persist for about 2 years after an injury."
As well as being useful in terms of treatment approaches, the results might serve as a reminder that these soldiers need longer-term treatment that should be covered by insurance, said Dr. Kerstman. "The VA [Department of Veterans Affairs] should be aware that the mental issues may be related to the initial injury and need to be addressed and treated adequately."
Funding for the study comes from a VA Merit Award, Department of Rehabilitation Research and Development, 2007-2011, and from the Henry M Jackson Foundation/Defense and Veterans Center for Integrative Pain Management, 2011-2013.
American Academy of Pain Medicine (AAPM) 29th Annual Meeting. Abstract 144. Presented April 11, 2013.
Medscape Medical News © 2013 WebMD, LLC

Send comments and news tips to news@medscape.net.
Cite this: Effects of Blast Injuries May Last 2 Years - Medscape - Apr 12, 2013.