One in 3 psychiatrists say they are burned out, but that makes them one of the more engaged, satisfied specialties in a profession with a serious case of the blues, according to the 2013 Medscape Physician Lifestyle Report.
Fewer hassles with third-party payers and a greater sense of control over their work world may explain why a smaller percentage of psychiatrists walks around like extinguished matchsticks, say observers of the specialty.
Among all physicians, nearly 40% experience at least 1 of 3 symptoms used to define burnout for the survey: a loss of enthusiasm for work, cynicism, and a low sense of accomplishment.
The highest rate of physician burnout by specialty — 51% — is found among emergency medicine physicians, with critical care physicians (50%) and family physicians (43%) in second and third place, respectively. Psychiatrists shared the penultimate spot on the list with rheumatologists, pediatricians, and ophthalmologists. The least burned-out specialty was pathology, at 32%, according to the Medscape survey, which comprises answers from more than 24,000 physicians.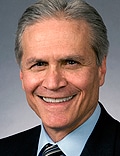 One reason why psychiatrists are not as beat down as many of their colleagues may be the greater control they exercise over their schedules, said clinical psychologist Wayne Sotile, PhD, in King, North Carolina, who consults with hospitals and medical groups about "physician resilience."
"To the extent that people live in high-demand, low-control work settings, they tend to get burned out," Dr. Sotile told Medscape Medical News. "Psychiatrists typically have more control over units of time. Family physicians and internists are much more bombarded by scheduling chaos."
Psychiatrists also are less subject to the stress of wrangling with third-party payers, said Jeffrey Lieberman, MD, president-elect of the American Psychiatric Association, in an interview with Medscape Medical News.
"Many psychiatrists won't take Medicare or Medicaid because the fees are so low," said Dr. Lieberman, chair of the psychiatry department at Columbia University College of Physicians and Surgeons in New York City. They also may not accept private insurance if the fee schedule is chintzy, and the well-insured patients that psychiatrists do treat may choose to pay out of pocket because they do not want their employer to discover that they have a mental disorder, according to Dr. Lieberman.
Burned-out Psychiatrists Feel More Clinically Handcuffed
The 2 top causes of burnout identified by psychiatrists are the same for all physicians: too many bureaucratic tasks and spending too many hours at work. When it came to the third leading cause of burnout, however, psychiatry differed significantly from medicine as a whole. For psychiatrists, it was the "inability to provide patients with quality care they need." This reason ranked number 6 on the list for all physicians, who put "the present and future impact of Affordable Care Act" at number 3.
The American Psychiatric Association's Dr. Lieberman said psychiatrists feel more clinically limited because third-party coverage and reimbursement of mental health services lags behind that for other services. This lack of parity translates into not only a lack of inpatient psychiatric beds but also an "inadequate ambulatory care infrastructure" for the mentally ill, he said.
Dr. Sotile leans toward that explanation, too. "We have a real paucity of psychiatric treatment facilities," he said.
The Medscape survey found that far more psychiatrists who were women (60%) reported symptoms of burnout than their male counterparts (40%). This pattern resembles the sex breakdown for all physicians, which is often attributed to women experiencing more work–home conflicts, particularly if they have young children. Psychiatry and dermatology shared first place as the specialties with the highest burnout rate for women.
Professional ennui also takes a toll on personal happiness, as the Medscape survey discovered. On a scale of 1 to 7, burned-out psychiatrists scored their happiness at both work and home lower than their peers who were not burned out. This generally matches the pattern for all physicians, except that burned-out psychiatrists were less happy outside of work (4.9 on the scale of 1 - 7) compared with the average burned-out physician (5.45). In contrast, psychiatrists who were not burned out were just about as happy at home or in the office as the average physician, refuting the stereotype of psychiatry as the most troubled specialty in medicine.
Medscape Medical News © 2013 WebMD, LLC

Send comments and news tips to news@medscape.net.
Cite this: Psychiatrist Burnout Less Than Most Other Physicians' - Medscape - Apr 01, 2013.