Patients at genetic risk for developing Alzheimer's disease (AD) have more reason to be vigilant about controlling their blood pressure. A new study found that hypertension interacts with APOE ε4 genotype to increase amyloid deposition in cognitively healthy middle-aged and older adults.
But while the combined risk factors increase the chances of having amyloid deposition, the risk is not much more than that with normal blood pressure if the hypertension is treated.
"Our study shows that controlling elevated blood pressure may decrease amyloid deposition, especially in those who carry a genetic risk for AD," said lead author Karen M. Rodrigue, PhD, Center for Vital Longevity, School of Behavioral and Brain Sciences, University of Texas at Dallas. "It may be that controlling hypertension can decrease the incidence of AD, but we need studies that directly examine that question."
Dr. Rodrigue's paper was published online March 18 in JAMA Neurology.
The study included 147 participants aged 30 to 89 years who underwent cognitive testing, MRI, and positron emission tomography. All were screened for neurologic and psychiatric disorders.
Researchers also obtained APOE data for 144 study participants who were considered to be at genetic risk if they carried at least 1 ε4 allele. In a smaller sample of 118 normotensive persons aged 47 years and older, 22.8% were classified as having genetic risk.
Participants had blood pressure measured at 7 visits and had readings from at least 3 measurement points, although 13 participants were missing 1 to 4 measurements.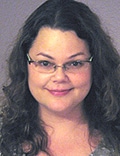 "Measuring blood pressure several times across the study allowed us to assess the degree to which hypertension medication was effective in our sample, and it allowed us to detect individuals with blood pressure elevations consistent with hypertension, who did not report a diagnosis of hypertension," said Dr. Rodrigue. "Without such measurements, there is no way to know if blood pressure is in the normal range or not."
The study found that the mean cortical amyloid level was the lowest in the normotensive APOE ε4–positive group, followed closely by the normotensive APOE ε4–negative group and the hypertensive APOE ε4–negative group. The hypertensive APOE ε4–positive group had greater amyloid deposition than all other groups, showing a significant (P=.05) interaction between vascular risk and genetic status.
Hypertension Subgroups
Looking at subgroups of medicated and nonmedicated hypertension, the study found that participants with uncontrolled hypertension who were APOE ε4 positive had by far the greatest amyloid load. Participants with controlled hypertension showed significantly less amyloid burden than the unmedicated group and only a slight elevation compared with those without hypertension. Here again, there was a significant interaction (P =.02) between vascular risk group and genetic status.
"Our study shows that having an APOE 4 genotype and unmedicated hypertension is associated with a significantly higher amyloid burden than all other groups," said Dr. Rodrigue. "We found that the unmedicated hypertensive group with genetic risk had 12% higher beta-amyloid than the medicated hypertensive group with genetic risk, and about 19% higher than the group with normal blood pressure who carried a genetic risk."
It doesn't necessarily mean that untreated hypertension will lead to dementia, she said. "Keep in mind that we focused on a normal aging population. Without long-term longitudinal follow-up, we don't know what percentage of our sample will go on to develop AD in the future."
However, the results do suggest that it may be possible for people with an APOE ε4 allele to lessen their likelihood for amyloid accumulation through proper control of blood pressure, she said.
Pulse Pressure
The researchers also looked at pulse pressure (systolic minus diastolic pressure). Increased pulse pressure was predictive of greater amyloid burden in the genetic risk group, whereas this effect was not apparent in those who were APOE ε4 negative. These results strengthened the study's overall findings.
"The pulse pressure analyses were included because we wanted to have a more detailed measurement of blood pressure than a categorical diagnosis alone," explained Dr. Rodrigue. "Our pulse pressure results mirrored the group analyses and showed a 'dose-response' effect, where for people with the APOE 4 genotype, higher pulse pressure was correlated with higher amyloid plaque. This added a more direct assessment than looking at group comparisons alone."
The most likely mechanisms by which hypertension might interact with genetic risks to increase amyloid burden "remains an open question," said Dr. Rodrigue. However, a mouse model of arterial hypertension suggested that chronic hypertension may increase blood-brain barrier permeability and result in amyloid-β deposition.
More Than Amyloid
Hypertension raises the risk for brain aging by more than just increasing the amyloid load. Many studies have shown that people with hypertension may have smaller brain volumes and faster age-related shrinkage of brain regions over time than those without hypertension, said Dr. Rodrigue. "Hypertension has also been associated with damage to the white matter connections of the brain."
She added that these findings are strongest in unmedicated hypertension, but some deficits have also been observed even in patients with medicated hypertension.
The study adds to previous research because it focused on neural changes observed in cognitively healthy, nonpathologic aging, said Dr. Rodrigue. "Our study is also unique in that it examined the interaction between hypertension and genetic risk. And, we examined the effects of measured blood pressure as a more in-depth assessment than diagnosis alone."
And the study illustrates how environmental risk factors can work in combination with genetic makeup in either a detrimental or protective way, commented Dr. Rodrigue. "Our results suggest that epigenetic research can be useful in understanding risk profiles with aging."
The current data are part of a larger study, The Dallas Lifespan Brain Study, that includes 350 healthy adults aged 20 to 89 years who have been assessed with MRI and on a wide range of cognitive abilities. Researchers are carrying out a 4-year longitudinal follow-up of this cohort that includes measuring the progression of amyloid burden.
Significant Contribution
The current study is important and is a "significant contribution" to the field in that it illustrates a way in which vascular disease and AD are linked, said Vladimir Hachinski, MD, distinguished professor, neurology, University of Western Ontario, London, Canada.
The paper is a good example of the concept of "vascular cognitive impairment," the idea that cognitive impairment is caused by, or is associated with, a vascular component, he said.
Dr. Hachinksi said he hopes the study "changes thinking" about risk factors for dementia, which, he said, "don't add up; they multiply."
While doctors like to conveniently label people with cognitive decline as having AD, there really is only 1 true AD and that's genetic AD, which usually affects relatively young people. At the other end of the spectrum is inherited vascular disease, which is rare. "Everything in between is the 'messy middle'," said Dr. Hachinski.
The "key" to understanding amyloid deposition is to understand mechanisms, said Dr. Hachinksi. "We should get away from trying to fit square pegs into round holes. We need to think: what is the interaction; what are the mechanisms and how can we attack it?"
He noted "parallels" between this study and other research, including the Honolulu study that found that if patients had high blood pressure in middle age, they had 2.4 times the risk for developing dementia later, and if they had both high blood pressure and an APOE allele, the risk of developing dementia went up 11-fold. However, if the hypertension was treated, their risk wasn't that much greater than if they were normotensive.
Dr. Hachinski is working on an index that predicts the chances of developing dementia, a stroke, or both. The index will provide direct feedback, which, he said, works much better to facilitate behavior change in patients than "preaching."
"For example, the index could tell you that your risk is this now and if you keep going the way you're going, you'll end up with 80% chance of getting dementia. But if you treat one of the risk factors, you can cut that risk to 20%."
Avid Radiopharmaceuticals provided the radiotracer for this study and is supporting the longitudinal component. Dr. Rodrigues and Dr. Hachinski have disclosed no relevant financial relationships.
JAMA Neurol. Published online March 18, 2013. Abstract
Medscape Medical News © 2013 WebMD, LLC

Send comments and news tips to news@medscape.net.
Cite this: Hypertension Interacts With APOE Epsilon 4 to Increase Amyloid Load - Medscape - Mar 25, 2013.