The inclusion of the new somatic symptom disorder category in the soon-to-be-released Diagnostic and Statistical Manual of Mental Disorders, Fifth Edition (DSM-5) continues to spark heated debate in the field of psychiatry.
In a "Personal View" published online March 19 in BMJ, Allen Frances, MD, writes that the new disorder could result in "inappropriate diagnoses of mental disorder and inappropriate medical decision making" and urged clinicians to ignore the category completely.
Dr. Frances, who was chair of the DSM-IV Task Force, has voiced several strong objections to changes in the upcoming DSM-5 throughout the manual's creation.
As reported by Medscape Medical News right after final approval for the new manual, he advised that clinicians ignore several diagnostic revisions, such as the inclusion of disruptive mood dysregulation, taking out the bereavement exclusion, introducing adult attention-deficit disorder and the concept of behavioral addictions, and obscuring the boundaries between generalized anxiety disorder and everyday living.
At the time, Dr. Frances said that one of his biggest concerns was that "real psychiatric problems" are already not given enough attention — and the newly added diagnoses in the DSM-5 will end up taking away much-needed resources.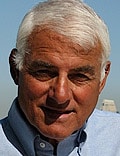 In the new editorial, he writes that somatic symptoms disorder "lacks specificity" and could cause the mislabelling of a sizeable proportion of the public as mentally ill.
However, a statement sent to Medscape Medical News from 3 members of the DSM-5 workgroup on somatic symptoms in response to the editorial strongly disagrees.
"The DSM-5 diagnosis does not question the reality of patients' suffering and emphasizes instead that psychiatric disorders are more properly diagnosed on the basis of features such as disproportionate and excessive thoughts, feelings, and behaviors, rather than by negative features like 'medically unexplained symptoms,' " write the workgroup members.
Overinconclusive?
Somatic symptom disorder will now appear in the new section of the manual entitled "Somatic Symptoms and Related Disorders," which will replace the old "Somatoform Disorders" section. And the requirement that these symptoms be "medically unexplained" has been eliminated.
However, Dr. Frances, who is professor emeritus from the Department of Psychiatry at Duke University School of Medicine in Durham, North Carolina, notes that the new diagnosis is "overinclusive" — a charge he says was underscored in the results from last summer's field trials.
"Somatic symptom disorder captured 15% of patients with cancer or heart disease and 26% with irritable bowls syndrome or fibromyalgia, and it had a false positive rate of 7% among healthy people in the general population," writes Dr. Frances.
He notes that a false positive is especially harmful because it could result in clinicians missing any underlying medical causes for the symptoms and could inappropriately subject patients to stigma.
"The proposed diagnosis is unsupported by any substantial evidence on its likely validity and safety and was strongly opposed by patients, families, caregivers, and advocacy organizations," he writes.
"Every diagnostic decision is a delicate balancing act between definitions that will result in too much versus too little diagnosis — the DSM-5 work group chose a remarkably sensitive definition that is also remarkably non-specific."
He adds that clinicians should just ignore this classification altogether.
Instead, "when a psychiatric diagnosis is needed for someone who is overly worried about medical problems, the more benign and accurate diagnosis is adjustment disorder," said Dr. Francis.
APA Fires Back
In the rebuttal sent to Medscape Medical News from chair of the DSM-5 Somatic Distress Disorders Work Group Joel Dimsdale, MD, professor of psychiatry at the University of California, San Diego, and from workgroup members Michael Sharpe, MD, professor of psychological medicine at the University of Edinburgh, United Kingdom, and Frances Creed, MD, professor of psychological medicine at the University of Manchester, the APA notes that the DSM-IV's focus on medically unexplained symptoms as a key feature of somatoform disorders was not helpful.
"Patients feel that their complaints are viewed as inauthentic, and doctors can't agree about what is or is not medically unexplained. All of this reinforces a mind-body dualism, which is more consonant with the 17th century than the 21st," the workgroup members write.
"Psychiatric symptoms and general medical symptoms can and do coexist. The DSM-5 diagnosis...represents an attempt to correct these problems in DSM-IV," they add.
They also note that although Dr. Frances says that the criteria for the new diagnosis are too loose, "it is worth pointing out that the DSM-IV criteria for 'undifferentiated somatoform disorder' yielded higher estimates of the population at risk than do the criteria for DSM-5."
However, the workgroup writes that there is one thing that they and Dr. Frances agree on: the importance of caring for patients.
"It is debilitating for individuals suffering from multiple persistent somatic symptoms and distressing preoccupations. The diagnosis of Somatic Symptom Disorder may be a logical next step in recognition and treatment of these patients."
BMJ. Published online March 19, 2013. Editorial
Medscape Medical News © 2013 WebMD, LLC

Send comments and news tips to news@medscape.net.
Cite this: DSM-5 Somatic Symptom Disorder Debate Rages On - Medscape - Mar 21, 2013.