San Diego, California — Use of a test approved for detection of fungal infection in the blood to test the cerebrospinal fluid (CSF) has been successful in diagnosing fungal meningitis in the current outbreak caused by contaminated steroids, a new study shows.
Lead investigator of the study, Jennifer Lyons, MD, Johns Hopkins School of Medicine, Baltimore, Maryland, said the test would help doctors make a more certain diagnosis of fungal meningitis in patients who have been exposed to the contaminated steroids.
Presenting the study here at the American Academy of Neurology (AAN) 65th Annual Meeting here, Dr. Lyons noted that last year, 13,534 patients in the United States who underwent epidural steroid injection were exposed to methylprednisolone acetate from lots contaminated with environmental fungi, and hundreds developed serious central nervous system complications.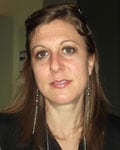 But she explained that definitive fungal identification has been elusive. "If patients who have been exposed to these contaminated steroids present with central nervous system symptoms, we assume they have a fungal infection."
She reported that 722 fungal infections have been detected so far in these patients, about 239 of which have been meningitis. The main fungus implicated is Exserohilum rostratum.
"But the trouble is about one third of patients have a different diagnosis, and it is difficult to know for sure who has a fungal infection and who doesn't," she said. Furthermore, little is known about the natural history of this disease or therapeutic responses, she added.
The test investigated in the current study (Fungitell, Beacon Diagnostics Laboratories) measures levels of b-D-glucan, a glycoprotein present in the fungal cell wall. It is approved as a blood test to detect systemic fungal infection, but its use as a CSF assay had been unknown.
Dr. Lyons and colleagues assessed its use in testing samples of CSF from 6 patients exposed to the contaminated steroids but whose fungal cultures and polymerase chain reaction results were negative. Of the 6 patients, 4 had symptoms that fitted with Centers for Disease Control and Prevention (CDC) case definitions for probable fungal meningitis, and 2 did not fit this criteria and had symptoms thought to be due to other causes.
Results showed that all 4 probable cases had detectable b-D-glucan in the CSF, whereas the 2 cases not fitting CDC criteria had undetectable CSF b-D-glucan. The fungal titer decreased over 2 weeks in a patient whose symptoms resolved during voriconazole therapy.
Dr. Lyons concluded, "Measurement of CSF b-D-glucan may be a useful adjunctive test for the diagnosis and therapeutic monitoring of fungal meningitis during this outbreak, and sequential quantification could assist in determination of therapy duration. [F]urther study is required to understand the anticipated kinetics of antigen positivity and relationship to suspected disease."
"A Very Important Observation"
Commenting on the study for Medscape Medical News, Avindra Nath, MD, chief, Section of Infections of the Nervous System, National Institutes of Health, Bethesda, Maryland, said, "I think this is potentially a very important observation since it was able to detect fungal infection where traditional tests such as cultures and PCR failed."
However, Dr. Nath added, "since fungi are ubiquitous in the environment, it would be useful to know if false positives can occur. It would be useful to analyze more control samples and determine the sensitivity and specificity of the test for fungal detection in the CSF."
American Academy of Neurology (AAN) 65th Annual Meeting. Emerging Science Abstract 003. Presented March 20, 2013.
Medscape Medical News © 2013 WebMD, LLC

Send comments and news tips to news@medscape.net.
Cite this: Blood Assay Used for CSF Detection in Fungal Meningitis - Medscape - Mar 21, 2013.