San Diego, California — The American Academy of Neurology (AAN) has released new guidelines on the evaluation and management of sports concussion.
The document, which updates 1997 guidelines, is published online March 18 in Neurology, to coincide with presentation here at the AAN 65th Annual Meeting.
One major change in the new guidelines is the absence of a set time for return to play, lead guideline author Christopher C. Giza, MD, associate professor of pediatric neurology and neurosurgery at the University of California Los Angeles (UCLA) Brain Injury Research Center, David Geffen School of Medicine at UCLA, told Medscape Medical News.
The previous guideline tried to classify the severity of concussions at the time they occurred and then based return-to-play recommendations on that initial classification, Dr. Giza noted. However, evidence published in the meantime shows these scales are not very predictive of who was taking longer to recover.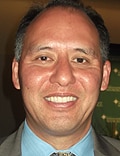 "It made common sense at the time, but the evidence didn't support it, so the current guidelines move away from any grading scales, and the emphasis — as some other groups have done with their consensus-based guidelines — is more towards an individualized assessment of the concussion, and then individualized management and return to play."
The guideline is endorsed by the National Football League Players Association, the American Football Coaches Association, the Child Neurology Society, the National Association of Emergency Medical Service Physicians, the National Association of School Psychologists, the National Athletic Trainers Association, and the Neurocritical Care Society.
Evidence-Based Guidelines
For this new document, the authors systematically reviewed the literature from 1955 to June 2012 and assessed the evidence using a modified Grading of Recommendations Assessment, Development and Evaluation process. They then used a modified Delphi process, an anonymous online survey of writing committee participants, to develop consensus on the recommendations.
Another departure about these guidelines is that they were developed by a panel made up primarily of nonneurologists, Dr. Giza noted. "Seven of the 12 members were from other specialties involved in the care of concussion," including physical medicine rehabilitation, neurosurgery, and primary care sports medicine. "I think that's quite important, because these guidelines aren't intended to be used just by neurologists," he said. "Many concussions are seen by other specialties."
The committee focused on 4 questions, they write: "1) What factors increase/decrease concussion risk? 2) What diagnostic tools identify those with concussion and those at increased risk for severe/prolonged early impairments, neurologic catastrophe, or chronic neurobehavioral impairment? 3) What clinical factors identify those at increased risk for severe/prolonged early postconcussion impairments, neurologic catastrophe, recurrent concussions, or chronic neurobehavioral impairment? 4) What interventions enhance recovery, reduce recurrent concussion risk, or diminish long-term sequelae?"
The guidelines recommend that team personnel who suspect an athlete has sustained a concussion should immediately remove the athlete from play to minimize the risk for further injury (Level B) and should not allow return to play until the athlete has been assessed by a licensed healthcare professional "with training both in the diagnosis and management of concussion and in the recognition of more severe traumatic brain injury (TBI) (Level B)."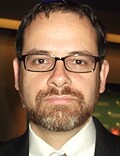 They also recommend that athletes of high school age and younger with a concussion be managed more conservatively with regard to return to play, Dr. Giza notes. According to results of 3 studies comparing high school to collegiate and professional athletes, high school athletes took longer for symptoms and neurocognitive performance to improve. Surprisingly, under high school age, there are no comparative studies of concussion in children participating in sports, he said.
"So we make an extrapolation that if there's a trend that the high school athletes take longer to recover, that athletes younger than high school might show the same trend," Dr. Giza said. "We don't know; we listed that as an area for future research, then came to the conclusion that for athletes in high school and under, based on the evidence we have so far, would warrant being more conservative."
Other recommendations include the following:
There is no evidence for pharmacologic interventions to improve recovery after concussion. Although many types of medications and supplements are used in the care of concussion, the authors found only 1 Class 3 study of amantadine, Dr. Giza said, "so that points out an area where the field needs to grow a little bit."

Among the sports in the studies evaluated, risk for concussion is greatest in football and rugby, followed by hockey and soccer. The risk for concussion for young women and girls is greatest in soccer and basketball.

An athlete who has a history of 1 or more concussions is at greater risk for being diagnosed with another concussion. Although prior concussion is a risk factor for further concussions, the authors found little evidence to support the concept of what's been called "second impact syndrome," that a second impact during a vulnerable state can result in cerebral edema and death. An alternative hypothesis is that residual concussion symptoms may slow reaction times or cognitive processing, putting injured athletes at risk for an unanticipated hit, for example, he said.

The first 10 days after a concussion appears to be the period of greatest risk for being diagnosed with another concussion.

Evidence suggests that use of helmets may prevent concussion vs no helmet, but there is no clear evidence that one type of football helmet can better protect against concussion over another kind of helmet. Helmets should fit properly and be well maintained. Similarly, mouth guards protect well against dental injury, but there is no evidence that they affect concussion risk, Dr. Giza added. Use of unproven protective gear may have the opposite effect of giving athletes a false sense of security, encouraging them to be more aggressive and putting them at higher risk for concussion, Dr. Giza pointed out.

Licensed health professionals trained in treating concussion should look for ongoing symptoms, history of concussions, and younger age in the athlete. Each of these factors has been linked to a longer recovery after a concussion. Specifically, symptoms such as migraine-type headache and dizziness or self-described "fogginess" seem to be predictive of longer recovery, Dr. Giza said. Interestingly, loss of consciousness at the time of the concussion is not predictive of longer recovery.

Risk factors linked to chronic neurobehavioral impairment in professional athletes include prior concussion, longer exposure to the sport, and having the ApoE4 gene. Because the evidence associated with chronic traumatic encephalopathy, a condition of tau deposition in the brain that has been seen in professional athletes and some military personnel, is still at the level of case series, it didn't rise to the level of evidence that would be reviewed by the guidelines committee, Dr. Giza said.

Concussion is a clinical diagnosis, the authors emphasize. Symptom checklists, the Standardized Assessment of Concussion (SAC), neuropsychological testing (paper-and-pencil and computerized), and the Balance Error Scoring System may be helpful tools in diagnosing and managing concussions but should not be used alone for making a diagnosis. They encourage the collaboration of multiple disciplines in diagnosis and management of concussion, he notes.
The guideline states that although an athlete should immediately be removed from play after a concussion, there is currently insufficient evidence to support absolute rest after concussion. Activities that do not worsen symptoms and do not pose a risk for repeat concussion may be part of concussion management.
The "End of the Beginning"
In an editorial accompanying the publication, Anthony G. Alessi, MD, from the Departments of Neurology and Kinesiology at the University of Connecticut, Farmington, and Thom Mayer, MD, and DeMaurice Smith, JD, from the National Football League Players Association in Washington, DC, endorse the new guidelines and point out that since the last guidelines were written, much has changed, "not only in our knowledge of this clinical syndrome, but also in the neurologist's role in the field of sports."
"In 1997, it was rare to see a neurologist on the sidelines or at ringside," they write. "In fact, the American Academy of Neurology (AAN) supported a position statement calling for boxing to be banned. That policy has been replaced by a call to arms for neurologists to become more involved in all sports as advocates for the safety of participants."
Sports neurology is "now on its way to becoming a recognized subspecialty of neurology," they add. The Sports Neurology section of AAN now has 465 members, and the first Sports Neurology fellowship has been established at the University of Michigan.
"The growth of sports neurology has also increased the visibility of neurologists who now serve in key positions on the health and safety committees of the National Football League Players Association (NFLPA), National Football League (NFL), National Hockey League, National Basketball Association, United States Tennis Association, and National Collegiate Athletic Association. Neurologists now even serve on multiple state boxing commissions," the authors write.
The NFLPA supports the AAN guidelines published here and will continue to advocate in every possible way to ensure its players have the best clinical care provided by neurologic experts with appropriate credentials … .
"The NFLPA supports the AAN guidelines published here and will continue to advocate in every possible way to ensure its players have the best clinical care provided by neurologic experts with appropriate credentials, including sideline concussion experts at each game," they conclude. The guideline authors "provide crucial information" about which are the most vulnerable sports and positions within those sports and answer questions about protective equipment, sex differences, and medical factors that predispose to concussion, they point out.
"The information in this guideline is the culmination of years of work, but instead of being the end of a long road, it is a foundation from which to build," the editorialists conclude. "As Churchill notably said, 'This is not the end; it is not even the beginning of the end. But it may, perhaps, be the end of the beginning.' Like any public health problem, the most important element in future endeavors regarding concussion in sports will be educating athletes. It is reassuring to know that neurologists will be an essential part of that effort."
The guideline was funded by the AAN. No author received honoraria or financial support to develop this document, the guidelines note. Dr. Giza discloses he is a commissioner on the California State Athletic Commission, a member of the steering committee for the Sarah Jane Brain Project, a consultant for the National Hockey League Players' Association (NHLPA), a member of the concussion committee for Major League Soccer, a member of the Advisory Board for the American Association for Multi-Sensory Environments (AAMSE), and a subcommittee chair for the Centers for Disease Control and Prevention (CDC) Pediatric Mild Traumatic Brain Injury Guideline Workgroup; has received funding for travel for invited lectures on traumatic brain injury (TBI)/concussion; has received royalties from Blackwell Publishing for "Neurological Differential Diagnosis"; has received honoraria for invited lectures on TBI/concussion; has received research support from the National Institute of Neurological Disorders and Stroke (NINDS)/National Institutes of Health (NIH), University of California, Department of Defense, NFL Charities, Thrasher Research Foundation, Today's and Tomorrow's Children Fund, and the Child Neurology Foundation/Winokur Family Foundation; and has given (and continues to give) expert testimony, has acted as a witness or consultant, or has prepared an affidavit for 2 to 4 legal cases per year. Dr. Alessi is a consultant to the NFLPA and a member of the NFL/NFLPA Accountability and Care Committee. Dr. Mayer and Dr. Smith have disclosed no relevant financial relationships.
Neurology. Published online March 18, 2013. Abstract Editorial
American Academy of Neurology (AAN) 65th Annual Meeting. Presented March 18, 2013.
Medscape Medical News © 2013 WebMD, LLC

Send comments and news tips to news@medscape.net.
Cite this: AAN Releases New Sports Concussion Guidelines - Medscape - Mar 18, 2013.