With a growing body of research showing bidirectional links between depression and heart disease, it may be time to create a new "psychocardiology" subspecialty, says one expert.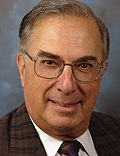 At the recently held World Psychiatric Association Thematic Conference on Intersectional Collaboration and 4th European Congress of the International Neuropsychiatric Association in Athens, Greece, Angelos Halaris, MD, PhD, made the case for this new subspecialty, which he believes would forge closer working relationships between psychiatrists and cardiologists, provide the training and expertise needed to detect cardiovascular disease (CVD) risk in psychiatric patients (and vice versa), provide continuing education regarding the safe use of medications for patients with these comorbid disorders, and raise public awareness.
"The formation of a formal subspecialty is a bit of a pipe dream at this point," Dr. Halaris, professor in the Department of Psychiatry and Behavioral Neurosciences at Loyola University Stritch School of Medicine in Maywood, Illinois, told Medscape Medical News.
"But I wanted to put it out there because our colleagues in cardiology as well as in psychiatry need to realize there is a very clear association between emotional/psychiatric/psychological conditions and cardiovascular health."
He noted that 40% to 60% of patients with CVD also have clinical depression. And 30% to 50% who have a diagnosis of depression are at risk of developing CVD.
"Multidisciplinary teams need to forge an alliance because of these comorbidities. This will allow an earlier diagnosis of our patients, vigorous treatment, and the prevention of worse conditions that would happen otherwise," said Dr. Halaris.
Team Approach Critical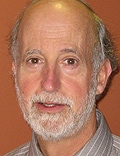 Wayne Katon, MD, professor and vice-chair in the Department of Psychiatry and Behavioral Sciences at the University of Washington School of Medicine in Seattle, agrees that a team approach is critical, but he does not think that the creation of a whole new subspecialty is necessarily needed.
"But it's an interesting idea," said Dr. Katon,
He noted that the heart center and diabetes center at his university include an integrated part-time psychiatrist, and the latter also has a part-time psychologist.
"For most of these chronic illnesses, there's double the rate of depression than there is in the general population. And depression is a risk factor that is probably equivalent to smoking in these patient populations," he said.
"So there is more and more a suggestion that people with cardiac illness or diabetes should be screened for depression. And then healthcare systems need to develop ways of implementing and integrating good care of depression, as well as other mental illnesses, such as anxiety."
At the conference, Dr. Halaris also presented data from a new study showing higher levels of the inflammatory biomarker interleukin-6 (IL-6) in participants diagnosed with major depressive disorder (MDD) than in their healthy peers.
Previous research has shown a link between IL-6 and CVD. In response to stress, and as a way to protect against it, the immune system produces cytokines such as IL-6. However, over time, this inflammatory response can lead to arteriosclerosis and heart disease, noted Dr. Halaris.
"Interleukin-6 also has an effect on the formation of serotonin, which is a critical neurotransmitter for emotional stability," he added.
For the current analysis, the investigators evaluated a cohort of 48 patients with MDD and 20 "healthy controls" who took part in 2 treatment studies. All of the participants gave blood samples at baseline and at 8- and 12-week follow-ups.
Not only did the group with MDD have significantly higher levels of plasma IL-6 at baseline (0.810 pg/mL vs 0.665 pg/mL, respectively; P = .05), but these levels did not normalize after the group was treated with either escitalopram or quetiapine.
"Patients in both studies experienced high rates of treatment response. So inflammation persisted despite the improvement in mood symptoms," wrote the investigators.
A Vicious Cycle
Although the 7-item Hamilton Depression Rating Scale (HAMD-7) showed a significant association between baseline IL-6 levels and severity of depression symptoms (P = .05), the 17-item version of the scale did not. In addition, there were no significant associations found between IL-6 levels and severity of anxiety or perceived stress.
"It's a vicious cycle: depression triggers a chronic inflammation, which leads to heart disease, which causes depression, which leads to more heart disease," noted Dr. Halaris in a release.
Because depression often begins in young adults, treating this disorder "expertly and vigorously in young age" may help prevent the later development of CVD, he said.
Dr. Halaris added that psychiatrists need to become "more sensitized" to cardiovascular conditions, and by the same token, cardiologists need to become sensitized to mental illness and everyday stressors.
"It is only through the cohesive interaction of such multidisciplinary teams that we can succeed in unravelling the complex relationships among mental stress, inflammation, immune responses and depression, CVD, and stroke," he said.
"I see coming together for research as an important first step, and academic institutions are already beginning to work towards developing such joint teams that cut across department barriers. A later step down the road might be the formal creation of a subspecialty."
Making Progress
As reported at the time by Medscape Medical News, Dr. Katon and colleagues published a randomized trial in 2010 in the New England Journal of Medicine that examined a collaborative care intervention, which included nurse care managers working closely with clinicians.
In 214 patients with both depression and diabetes and/or coronary heart disease, those who received the intervention had significantly greater improvements in depression scores, glycated hemoglobin levels, and low-density lipoprotein cholesterol levels than those randomly assigned to standard care.
"Most of these types of people are treated in primary care systems, not specialty medical care. So if there's a way of integrating mental health team approaches like collaborative care in primary care, that would be a good way of approaching things," said Dr. Katon.
He noted that the psychiatric subspecialty of psychosomatic medicine already includes experts who specialize in treating comorbid medical and psychiatric illness. In addition, his university, as well as many others, combine psychiatry and behavioral sciences in 1 department.
They are also implementing, "as are many residency programs," more training for psychiatrists on monitoring blood pressure and glucose levels, and being careful to note when patients start to gain weight after starting a medication.
"And on the other side, depression screenings and then referrals or treatment need to occur in other centers," he said.
Overall, "we're making progress, and it's good progress. But it's been slow," said Dr. Halaris.
"I think we need to accelerate the pace of joining forces with our colleagues and working more effectively together for a common goal — which is the welfare of our patients."
Dr. Halaris and Dr. Katon have reported no relevant financial relationships.
The study poster and subspecialty talk were first presented at the World Psychiatric Association Thematic Conference on Intersectional Collaboration and 4th European Congress of the International Neuropsychiatric Association, which was held November 29 to December 2, 2012.
Medscape Medical News © 2013 WebMD, LLC

Send comments and news tips to news@medscape.net.
Cite this: Proposed Subspecialty Combines Psychiatry, Cardiology - Medscape - Mar 15, 2013.