Sedated Man Sues Hospital, Providers Over Bedpan Ordeal
Doctors and hospitals have been sued for all manner of medical mistakes --missed diagnoses, wrong-leg surgeries, medication mishaps, delayed treatment, and so forth. But a Louisiana man may be one of only a few patients to sue his hospital and providers for allegedly leaving him on a bedpan for a dangerously long time when he was drugged and couldn't get up on his own, according to a recent story in The Louisiana Record.[1]
In a suit filed late last year, Louis A. Dirosa claimed that on February 16, 2010, "he came to the emergency room at West Jefferson Hospital...complaining of severe headaches, dizziness, nausea, and vomiting." Doctors determined that the patient's symptoms were related to a fall he had experienced 2 weeks earlier, during which he'd sustained a small hemorrhage and lost consciousness.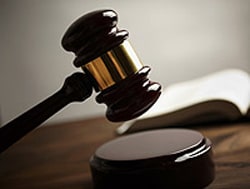 In his complaint, Dirosa says that upon entering the emergency department, Karen Tassin, a registered nurse, administered an enema, placed him on a bedpan, and sedated him. By the time she returned 4.5 hours later, the complaint states, Dirosa's legs were swollen and painful, eventually leading to deep vein thrombosis in both extremities.
The suit contends that the hospital, Tassin, and a third defendant -- a doctor -- committed medical malpractice by breaching acceptable standards of care. The Louisiana Record article does not specify the amount of damages sought by the plaintiff, nor does it make clear what the defendant's strategy will be for contesting the claim.
Spot Litigious Patients Before You Get Sued
Litigious patients aren't always easy to spot, and even when they do tip their hands, doctors too often overlook the "tells," or warning signs -- thereby missing the chance to mitigate their legal risks, according to a February 4 posting on the American Medical News Website.[2]
Part of being vigilant, say risk experts, is knowing where not to look. In a recent study published in Clinical Orthopaedics and Related Research, for example, researchers "found that low-income patients tend to sue physicians less often, probably because of lack of access to legal resources."[3] More likely to file a medical liability claim are people who are richer, live in urban areas, and are better educated.
Such predictive profiling, of course, needs to be applied cautiously. Still, experts say, certain behaviors should put doctors on alert. Even in the age of the well-informed, collaborative patient, for instance, those who plead for or demand certain procedures or treatments ought to raise a red flag, says Joseph E. Scherger, MD, vice president for primary care at Eisenhower Medical Center, Rancho Mirage, California.[2]
Doctors should also be wary of patients who press for a diagnosis beyond their provider's expertise, who complain about prior mistreatment by other doctors, or who have been litigious in the past.
And although doctors shouldn't automatically preclude patients who've sued other physicians, they should be extremely cautious in accepting a new patient who has sued a practice partner or coworker, say experts. Doctors have an ethical duty to ensure that patients receive the proper care, medical liability defense attorney Michael J. Sacopulos told American Medical News.[2] "But it is not a good idea to see people who have sued someone in the practice. You have to think that you are part of a unit. If they've sued your partner, whether or not they would ever sue you, it certainly puts people in an awkward position."
Medscape Business of Medicine © 2013 WebMD, LLC

Cite this: Patient Sues Hospital Over Bedpan Ordeal; Malpractice Reform - Medscape - Mar 18, 2013.