Introduction
Most suggestions for reducing the nation's healthcare costs focus on physician payment. Those that recently came from the Report of the National Commission on Physician Payment Reform, March 2013 will probably arouse strong emotion.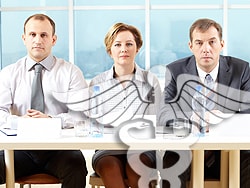 What About Patient Engagement?
What is missing from the recommendations regarding payment reform is the role that patients play in driving up healthcare costs. In fact, this lack has been notable among many of the past year's proposals for cutting the costs of healthcare in the United States.
One of the critical ingredients for a reduction in healthcare costs is patient engagement and activation in his or her own health. The health status of the US population is also a function of the patient, the patient's health choices, and our "just fix it" mentality.
Physicians and medical practice executives are keenly aware of a key mechanism that has already reduced the volume of elective procedures in many markets: high-deductible health plans that require patient financial engagement in healthcare costs.
It is concerning that the use of such health plan products are not mentioned in the report as a mechanism to reduce the cost of care. Some specialty practices have seen double-digit percentage reductions in elective procedure volume when these health plans are introduced in a market.
Without adequate engagement and activation on the part of the patient-- to include financial and other incentives to follow medical advice, make appropriate care access decisions (eg, don't go to the emergency department for nonurgent conditions), engage in self-care, and participate in shared medical decision-making for preference-sensitive conditions -- true cost savings will necessarily be limited.
Several of the suggestions and recommendations by the council in their report make sense and certainly seem worth pursuing. Others will be subject to considerable debate.
Medscape Business of Medicine © 2013 WebMD, LLC

Cite this: Don't Just Blame Doctors: Physician Payment Reform Report - Medscape - Mar 08, 2013.