The dietary supplement citicoline may be a safe and effective treatment for mild vascular cognitive impairment, new research suggests.
The study examined 349 patients older than 64 years from 6 regions in Italy who had memory complaints and evidence of vascular lesions — but who did not have probable Alzheimer's disease.
Results showed that the participants who received citicoline had significantly better memory scores, as shown on the Mini–Mental State Examination (MMSE), up to 9 months after treatment compared with their counterparts who did not receive the treatment.
In addition, the nontreatment group showed a substantial decline on the MMSE at the end of the study.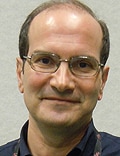 "This was one of the few studies on citicoline which ever lasted more than 6 months," principal investigator Pietro Gareri, MD, PhD, geriatrician from the Ambulatory Center for Dementia in Catanzaro, Italy, told Medscape Medical News.
"It showed the importance of using citicoline in mild vascular cognitive impairment and its possible role in delaying the progression of cognitive deficits," he added.
Dr. Gareri noted that he was somewhat surprised that not only did citicoline appear to improve MMSE scores but also cognitive functioning became worse in the nonusers in a relatively short time.
"This is in line with its antiapoptotic action and its ability in potentiating neuroplasticity. Since it works as a choline source in the biosynthesis of acethylcholine, it could also be effectively associated to cholinesterase inhibitors in Alzheimer's dementia."
The study was published online February 5 in Clinical Interventions in Aging.
Memory and Daily Living
The studio di intervento nel decadimento vascolare lieve (IDEALE study) was an open trial conducted in 6 centers.
As reported at the time by Medscape Medical News, substantial portions of IDEALE were first presented at the 2012 Alzheimer's Association International Conference (AAIC).
Of the 349 study participants, 265 received 500 mg of oral citicoline twice daily (53.9% women; mean age, 79.9 years) and 84 received no treatment (57.2% women; mean age, 78.9 years).
All participants had a score of 21 or higher on the MMSE at baseline and underwent either magnetic resonance imaging or computed tomography scans.
Follow-ups occurred 3 and 9 months after treatment started.
The primary outcome measures included score improvements on the MMSE as well as improvement in functional dependence, as measured by the Activities of Daily Living (ADL) and Instrumental Activities of Daily Living (IADL) scales. In addition, the Geriatric Depression Scale (GDS) was used to measure mood.
Significant Differences
Although MMSE scores stayed relatively unchanged over time for the group receiving citicoline (0.5 points on average from baseline to the 9-month follow-up), the untreated group showed a decline of -1.9 points during the same period.
The scores at the 3 checkpoints averaged 22.4, 22.7, and 22.9, respectively, for the treated group and 21.5, 20.4, and 19.6 for the untreated group. This translated into significant between-group differences at the 3-month and 9-month follow-ups (both, P < .0001).
There were no significant between-group differences found in either ADL or IADL scores.
Although not significant, there was a slight difference in GDS scores between the treatment vs nontreatment groups (P = .06).
No significant treatment-related adverse events were reported, although 5.6% of the participants reported occasional excitability or restlessness, 4.5% reported digestive intolerance, and 3.6% reported headaches.
Findings Encouraging
"With regard to its mechanism of action, we believe that the most pronounced benefits of treatment with citicoline, ie, activation of biosynthesis of phospholipids in neuronal membranes, increases in brain metabolism, and neuroprotective effects during hypoxia and ischemia, are likely to be accrued with prolonged use," write the investigators.
"The positive effects on mood probably derive from the increase in noradrenaline and dopamine levels in the brain," they add.
The researchers note that further studies are now needed, which was echoed by Ralph Nixon, MD, PhD, chair of the Alzheimer's Association Medical and Scientific Advisory Council, after the study's presentation at the AAIC meeting.
Although he noted that the findings were encouraging, "in reality, we know relatively little about vascular dementia and how to treat it."
"The long-term consequences of giving even a nutraceutical type of preparation are unclear," said Dr. Nixon at the time.
Exciting Possibilities

Overall, however, Erin McGlade, PhD, from the Department of Psychiatry and Brain Institute of the University of Utah in Salt Lake City, told Medscape Medical News that aspects of this study are striking.
Dr. McGlade presented her own study on citicoline and cognition at the 2011 New Clinical Drug Evaluation Unit meeting. Results showed that healthy women between the ages of 40 and 60 years who were randomly assigned to receive either high-dose or low-dose citicoline had improved attention scores compared with their counterparts who received placebo.
"I thought this new research was very interesting, especially because it focuses on individuals with some kind of cognitive impairment as well as older participants compared with our study's participants," she said.
Although she noted that the makeup of the 2 studies "were very different," the results were similar. Still, she said she would not yet make any sweeping recommendations to clinicians.
"It would be up to each individual practitioner because there are so many intervening variables in these types of situations. But I think both studies do show that there is an association between taking citicoline and improvement in cognitive performance," said Dr. McGlade.
"There are also a lot of other good studies being done right now on this topic in labs across the world. So I'm excited to see what those results are."
The study authors, Dr. Nixon, and Dr. McGlade have reported no relevant financial relationships.
Clin Interv Aging. Published online February 5, 2013. Full article
Medscape Medical News © 2013 WebMD, LLC

Send comments and news tips to news@medscape.net.
Cite this: Citicoline May Improve Memory, Decrease Cognitive Decline - Medscape - Mar 05, 2013.