Honolulu, Hawaii — Patients with an intracranial hemorrhage (ICH) who underwent a novel surgical procedure to receive tissue plasminogen activator (tPA) directly into their clot continue to benefit at 1 year in terms of functional outcome and reduced hospital stay, results of a phase 2 trial suggest.
These benefits translate into a $44,000 per patient cost saving, Daniel F. Hanley, MD, professor, neurology, Johns Hopkins School of Medicine, Baltimore, Maryland, told delegates here at the International Stroke Conference (ISC) 2013.
Dr. Hanley updated conference attendees with 365-day data from the Minimally Invasive Surgery plus tPA for Intracranial Hemorrhage Evacuation (MISTIE) trial. Positive results at 180 days were released last year at the stroke meeting in New Orleans.
"We're greatly encouraged by these new results," Dr. Hanley told Medscape Medical News. "We think that we're on the verge of having a treatment for what has been an untreatable disease."
The new treatment approach could eventually be used in perhaps half of patients with a brain hemorrhage, he said. Up to 100,000 people sustain a brain hemorrhage each year in the United States.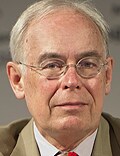 Trained Surgeons
The trial included patients aged 18 to 75 years with a Glasgow Coma Score (GCS) of 13 or less or a National Institutes of Health Stroke Scale (NIHSS) score of 6 or greater, spontaneous supratentorial ICH of 20 mL or greater, and a stable clot. These patients were randomly assigned to receive standard therapy (which usually involves intense blood pressure control, artificial ventilation, swelling management, and watchful waiting for the clot to dissipate in an intensive care unit) or to undergo surgery.
The surgery consisted of trained surgeons drilling a dime-sized hole in the skull, inserting a catheter, and delivering very-low-dose tPA, about a hundredth of the typical dose for acute ischemic stroke, intermittently over the course of 1 to 2 days. Patients in this group received 3 to 5 doses of tPA.
The researchers found that 14% of the patients who received the surgery had good functional outcome at 365 days, defined as a modified Rankin Scale (mRS) score of 0 to 3. This contrasts with 11% at 180 days. From 180 days to 365 days, many of the surgery patients moved up the Rankin Scale from 3 to 2 and 1, and some even to 0, said Dr. Hanley. "It's clear that the medical patients don't resolve as well."
To validate the Rankin Scale, the researchers used the Stroke Impact Scale. It showed that while the medical group "plateaued" in terms of mobility and activities of daily living, those in the surgery group enjoyed "continuous improvement past 180 days," said Dr. Hanley.
In intention-to-treat patients (n = 83), a multivariate model showed that for the surgical goal of removing a clot to have 15 mL of blood or less at the end of treatment, the odds ratio of mRS score greater than 3 was 0.27 (P = .062).
Surgeons were trained to do the 42-minute procedure during a 1-hour conference with a lead neurosurgeon and a self-learning computer program. Commenting on surgical performance, Dr. Hanley said that at stage 2, "we were able to achieve the goal of 60% (clot volume) removal in 72% of patients."
Wider Window?
Dr. Hanley pointed out that a subgroup analysis showed that the half of the surgery group who underwent the procedure between 36 and 48 hours had "just as big of an effect if not possibly a bigger effect" than the group that had the surgery between 12 and 36 hours.
"To me it looks like the time widow for this treatment is going to be much more permissive than the time window for ischemic stroke, and that's very important for the million people in the world each year with an ICH."
A quartile analysis looking at the amount of a clot that was removed showed that on the Rankin Scale, "in mortality, at the 5s, to a degree at 4s, and definitely at the 0-3 cut-point, there was an overall aggressive improvement in outcomes, with almost 60% good outcomes if you can get the clot size down to 10 CCs," said Dr. Hanley.
"We think this means that the greater the reduction in clot size, the better patient outcomes, or to the surgeons, this means that volume reduction and the way you do it really does matter, and the amount matters."
In terms of hospital stay, the time to return home was 38 days longer among medical patients compared with the surgical patients, which represents a 35% difference in total duration of stay in an institution, said Dr. Hanley. As well, 21% patients in the medical group went to a nursing home compared with 8% of the surgical group.
The researchers calculated a 35% difference in total costs between the surgical and medical patients. "Using a cost model of average costs and attributing a significant cost to surgery, there still is a great saving — 44,000 to the surgical group," said Dr. Hanley.
Cautiously Optimistic
Commenting on the MISTIE trial results, Brian Silver, MD, a neurologist at Rhode Island Hospital, Providence, said this approach is "definitely very promising."
"We really don't have great therapies for intracerebral hemorrhage and so if this does prove to be successful in a phase 3 trial, it would represent a major breakthrough in treatment of patients."
However, caution is needed, said Dr. Silver. He cited the example of a trial of NovoSeven, a naturally occurring clotting factor, that showed promise in a phase 2 trial; a phase 3 trial showed that although the drug significantly reduced bleeding in the brain, it didn't improve mortality or severe disability at 90 days.
"Experience has taught us that we can only be cautiously optimistic," said Dr. Silver.
International Stroke Conference (ISC) 2013. Abstract LB1. Presented February 7, 2013.
Medscape Medical News © 2013 WebMD, LLC

Send comments and news tips to news@medscape.net.
Cite this: Minimally Invasive Clot Lysing Promising in ICH - Medscape - Feb 08, 2013.