A new document aims to provide guidance on appropriate and inappropriate use of amyloid β (Aβ) positron emission tomography (PET) imaging in helping to clarify a diagnosis of Alzheimer's disease (AD) or frontotemporal dementia.
The guidelines were developed by a task force of experts in the fields of imaging, neurology, and dementing diseases that was struck by the Alzheimer's Association and the Society of Nuclear Medicine and Molecular Imaging (SNMMI). The document outlines 3 scenarios in which a determination of amyloid positivity or negativity would increase the level of diagnostic certainty and influence the plan for patient management.
Task force members developed the guidelines after a detailed evidence-based review of the literature. The recommendations are published online January 28 in Alzheimer's & Dementia: The Journal of the Alzheimer's Association and The Journal of Nuclear Medicine.
Timely Release
The release of the guidelines is timely, said one of the authors, Maria C. Carrillo, PhD, Division of Medical and Scientific Relations, Alzheimer's Association, Chicago, Illinois, told Medscape Medical News.
The US Food and Drug Administration (FDA) has already approved 1 agent, florbetapir F-18 (Amyvid, Eli Lilly) for use in PET amyloid imaging, and 3 other agents are in the pipeline, said Dr. Carrillo.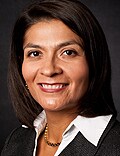 But the FDA does not determine who should get this test. "It doesn't provide guidance as to who should have this test, and at what point in the disease process," she said. "Health care practitioners need to know under what circumstances it would be appropriate to use this technology."
Satoshi Minoshima, MD, PhD, a member of the SNMMI and director, Neuroimaging and Biotechnology Laboratory, Department of Radiology, University of Washington, Seattle, said the society is "excited" about the ability of this "remarkable" technology to detect in living persons the deposition of amyloid, in the brain, which is "such a fundamental process of AD."
Appropriate Cases
According to the task force report, when a patient has a cognitive symptom that could indicate AD but the diagnosis is uncertain after a comprehensive evaluation, and when knowing the Aβ pathology would probably increase diagnostic certainly and alter management, amyloid PET imaging is appropriate for the following individuals:
Patients with persistent or progressive unexplained mild cognitive impairment (MCI). The authors emphasized that not all patients with MCI should be referred for amyloid PET. "Rather, amyloid PET would be appropriate only in those individuals who the dementia expert has concluded would benefit from greater certainty of the underlying pathology, and whose clinical management would change as a result of this greater certainty," write the authors.

Patients satisfying core clinical criteria for possible AD because of unclear clinical presentation, either an atypical clinical course or an etiologically mixed presentation. An atypical course could include sudden onset or an episodic course, while other sources of doubt could be the presence of a comorbid condition, such as cerebrovascular disease, that could confound the interpretation of the clinical data, the authors write.

Patients with progressive dementia and atypically early age of onset, for example 50 to 65 years and possibly even younger. "The purpose of the evaluation is to manage the symptomatic treatment rationally; make appropriate employment, driving and lifestyle decisions; possibly refer the patient to clinical trials of candidate disease-modifying therapies; and to provide a basis for prognosis and planning for care," their report notes.
"So there are situations where it would be helpful for a physician — and a patient too — to know with more certainty what type of dementia they're facing, and it would help the physician with management of the patient," said Dr. Carrillo. "A physician might ask, 'How would I deal with this person? Should I give them medicines that are expensive? Should I look for another cause? If I have more certainty that it's not Alzheimer's, I might be able to find another cause that could be reversible, or I might develop another treatment plan."
For patients, Dr. Carrillo talked about the value of knowing their amyloid status. "Many people tell us that it took them 2 years to get a diagnosis [of AD], and that's 2 years that they didn't have a chance to join a clinical trial, get cutting edge treatment, or take the current treatment even if it's only symptomatic. It's important to plan for your future, legally and financially, and to talk to your family about directives; about how you want to be treated when you have further memory loss."
Inappropriate Use
The task force also determined that amyloid imaging is inappropriate in the following situations:
In patients with core clinical criteria for probable AD with typical age of onset;

To determine dementia severity;

Solely on the basis of a positive family history of dementia or presence of apolipoprotein E;

In patients with a cognitive symptom that is unconfirmed on clinical examination;

In lieu of genotyping for suspected autosomal mutation carriers—"The optimal clinical evaluation in these cases is careful collection of a family history, followed (if appropriate) by genetic counseling prior to and after genetic testing for known mutations," said the authors;

In asymptomatic individuals—"There is a significant potential for patients and families to make inaccurate assumptions about risks and future outcomes on the basis of amyloid PET results," the authors write. "Currently, the potential harms outweigh the minimal benefits. The availability of proven preventative therapies would undoubtedly alter this judgment"; and

Nonmedical use (for example, legal issues, insurance coverage, or employment screening).
Inappropriate use of the technology can "waste medical resources," commented Dr. Minoshima. He emphasized that experts can appropriately diagnose AD by using standard workup, "even without expensive PET imaging."
The authors stressed that an amyloid PET report does not constitute, and is not equivalent to, a clinical diagnosis of AD dementia and that imaging is only one tool among many that clinicians should use to manage patients. "Amyloid PET imaging does not substitute for a careful history and examination," they write. "Indeed, the history and examination are required to understand the clinical context necessary to incorporate imaging results into clinical decision making."
Dr. Carrillo added that a positive PET amyloid scan only determines the presence of amyloid in the brain, which, along with tau tangles, are clues pointing to AD. "If you have a positive amyloid scan, it increases the certainty that you might have AD, but the FDA did not approve this as a diagnostic for Alzheimer's; it only approved it for a diagnosis of whether or not you have amyloid in the brain."
However, the task force noted that an accurate diagnosis of the cause of cognitive impairment is often critically important for a practitioner to select appropriate treatment and avoid inappropriate interventions.
"[D]ifferent dementing diseases have distinctive courses, complications, and comorbidities that alter nonpharmacological management and treatment recommendations," they write.
Dementia Experts
Task force members emphasized the important role of the dementia expert in assessing the need for diagnostic testing. These experts would incorporate the PET result into the clinical assessment process.
"We felt that amyloid imaging is such a specialty and that getting results back and being able to interpret them and share them with the family probably would be done best through a specialist who sees a lot of dementia cases," explained Dr. Carrillo. "The technology is so new and PET scans so unique, and primary care physicians may not have sufficient training."
She added that the plan is to develop educational Webinars and continuing medical education courses to help train primary care as well as specialist physicians.
Although the document defines a "dementia expert" as a physician experienced in the assessment and diagnosis of dementia, it's not clear who would determine imaging appropriateness in areas where such experts are not available. This, said Dr. Minoshima, will likely be a subject for future discussion.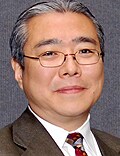 Dr. Minoshima and his coauthors noted the increasing prevalence of amyloid positivity as people age. For example, the rates are less than 5% in those aged 50 to 60 years, 10% in those 60 to 70 years, 25% in those 70 to 80 years, and more than 50% in those aged 80 to 90 years. Another limitation of amyloid PET use in clinical evaluation is that a positive amyloid scan can be seen in other medical conditions, such as dementia with Lewy bodies, in addition to AD.
The authors pointed out clinical scenarios in which amyloid PET may not add any useful information. These include differentiating disorders that are not associated with Aβ, such as the various frontotemporal dementia syndromes, and detecting the rare forms of AD in which ligand binding is greatly reduced as a result of unusual forms of Aβ.
Amyloid Agents
Five Aβ PET radiopharmaceuticals are used at multiple sites to image AD pathology in vivo. One of them — Pittsburgh compound B (C-11PIB) — was the first to be described and the most extensively studied, although its short 20-minute half-life limits routine clinical use because of the need for an onsite cyclotron.
The 110-minute half-life of F-18–labeled PET ligands allows PET to be incorporated into routine clinical practice, as has occurred with (F-18) fluorodeoxyglucose. Other F-18–labeled Aβ PET radiopharmaceuticals include flutemetamol and florbetaben, in addition to florbetapir.
One consideration in using these radiopharmaceuticals is the cost; each test comes with a price tag of $3000 to $6000. "But now with the FDA approval, it will be considered by third party payers for coverage," said Dr. Carrillo.
She said she expects the guidelines to be revisited regularly as research data are updated and because "the landscape is changing so quickly."
As well, a future focus will be on patient-centered outcomes. "We want to know how a patient actually feels about having a more definitive diagnosis," she said. "Today, much of this work is anecdotal or from survey information; and what we really need is a very strong prospective study that looks at patient outcome variables, such as quality of life issues, and what decisions were made that helped people plan for the future," once they had a definitive diagnosis after an amyloid scan.
Dr. Carrillo and Dr. Minoshima have disclosed no relevant financial relationships.
Alzheimer's Dement and J Nuclear Med. Published online January 28, 2013. Abstract
Medscape Medical News © 2013 WebMD, LLC

Send comments and news tips to news@medscape.net.
Cite this: New Guidelines for Amyloid PET Imaging - Medscape - Jan 28, 2013.