Although criteria used to assess serious alcohol problems will be revised in the upcoming fifth edition of the Diagnostic and Statistical Manual of Mental Disorders (DSM-5), these changes will not likely affect the prevalence of these disorders, new research suggests.
The DSM-5 changes include "collapsing" the diagnoses of alcohol abuse and alcohol dependence under the umbrella category of alcohol use disorder (AUD) and removing the "legal problems" criterion.
A population-based sample study of more than 7000 twins showed that although the prevalence of AUD was slightly higher than that of the combined DSM-IV diagnoses, it was not significant.
In addition, those who met only the criteria for AUD "were slightly less severely affected" than the participants who met only the DSM-IV criteria, total heritability and genetic correlations between criteria groups were mostly similar, and the legal problems criterion had low discriminatory power.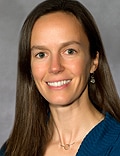 "It's comforting that there wasn't a big difference in prevalence. But it's not clear if this new DSM-5 diagnosis represents an improvement," Alexis C. Edwards, PhD, assistant professor of psychiatry at Virginia Commonwealth University School of Medicine in Richmond and from the Virginia Institute for Psychiatric and Behavioral Genetics, told Medscape Medical News.
"Rather, it is possible that these changes will result in an exchange of one mildly affected group of people for another," added Dr. Edwards in a release.
Still, she noted that any revision made in the new manual could be seen as advantageous if based on improving the understanding of a disorder's etiology.
"It would probably be a little disappointing if no changes were ever made, because that might suggest that we haven't made much headway in understanding and accurately diagnosing psychiatric disorders despite all our efforts."
The study was published online January 24 in Alcoholism: Clinical and Experimental Research.
Degrees of Difference
Dr. Edwards noted that past research has shown that the DSM-IV-defined alcohol dependence and abuse "exist on a continuum," differing in degree but not in kind.
"If this is the case, then it might be helpful for researchers and clinicians to talk about a general AUD phenomenon rather than operating under a false dichotomy," she said.
The investigators evaluated data on 7454 participants (56% men) in the Virginia Adult Twin Study of Psychiatric and Substance Use Disorders.
"A familial component is often considered an important part of mental health problems, some to a greater extent than others. So we wanted to assess whether there was a distinct genetic influence with the new DSM-5 diagnosis," explained Dr. Edwards.
Measures used included the Structured Clinical Interview for DSM-IV Disorders for lifetime diagnoses of alcohol abuse and alcohol dependence, as well as for psychiatric and substance use disorders, and interviews regarding the proposed revisions in the DSM-5 for AUD.
Although DSM-5 will be adding craving for its diagnosis of AUD, the criterion was not included in this analysis because it is not part of the DSM-IV data collected.
"Equivocal Support"
Results showed that 30.6% of all participants met criteria for either alcohol abuse or dependence compared with 32.1% who met the criteria for AUD.
The difference between combined DSM-IV and DSM-5 diagnoses was greater for women (16.9% vs 18.8%, respectively). Although more men were diagnosed with one of the disorders, the differences based on the 2 manuals' criteria were less (41.4% vs 42.7%, respectively).
Of the 2281 participants receiving a diagnosis of either alcohol abuse or dependence, 174 would be excluded from a diagnosis of AUD.
When examining each symptom of alcohol abuse or dependence, the investigators found that "the discrimination parameter estimate" of legal problems was the lowest of all.
"Another key finding is that the genetic etiology of the new diagnosis is almost entirely consistent with that of the current diagnoses," said Dr. Edwards.
Overall, "these results provide equivocal empirical support for the proposed DSM-5 changes for AUDs," write the researchers.
Nevertheless, Dr. Edwards noted that although the investigators were unable to include craving in this analysis because it was not available in the dataset, it could "very well add a lot to our understanding of alcohol problems in the future."
"Furthermore, our findings confirm previous reports that asking about family history can be critical in assessing an individual's risk for alcohol problems," she said.
"It's clear that [these] problems rarely occur in isolation. So people should be aware that if they've experienced drinking problems, they are also likely to have problems with depression, anxiety, and other substances."
Reassuring Findings
"There are 2 novel aspects of this particular study," said Arpana Agrawal, PhD, assistant professor of psychiatry at Washington University School of Medicine in St. Louis, Missouri, in a release.
"First, the authors posit that DSM-5 does not represent a marked improvement in diagnostic validity, as those individuals who are newly diagnosed with AUDs do not represent a more severely affected group than those who will no longer be diagnosed."
Dr. Agrawal, who was not involved with this study, noted that this assertion deserves additional research. She and her colleagues published results of their own study assessing diagnostic differences in a 2011 issue of Addiction.
"Second, and particularly unique to this study, they also find that heritable influences of DSM-IV and DSM-5 AUDs, while largely overlapping, do include some genetic factors that are specific to DSM-5 AUDs," she said.
"This may turn out to be a particularly exciting research finding."
Overall, she noted that "clinicians should find it reassuring that an overwhelming majority" of people who are currently diagnosed with the DSM-IV criteria will continue to receive a diagnosis with DSM-5 criteria.
"It is important to recognize that the changes coming with the 2013 publication are based on the accumulated wisdom gleaned from the scientific literature," said Dr. Agrawal.
That said, she pointed out that 1 group that was previously diagnosed with alcohol abuse will no longer receive a diagnosis.
"These individuals tend to be male, belong to a higher socioeconomic stratum, and frequently endorse drunk driving as the sole symptom of alcohol problems. As these individuals may no longer be eligible for treatment-related benefits, their well-being and their possible progression to AUDs should be carefully monitored."
The study was funded by grants from the National Institutes of Health. The study authors have disclosed no relevant financial relationships.
Alcohol Clin Exp Res. Published online January 24, 2013. Abstract
Medscape Medical News © 2013 WebMD, LLC

Send comments and news tips to news@medscape.net.
Cite this: No Impact of DSM-5 Criteria on Alcohol Disorder Prevalence - Medscape - Jan 25, 2013.