Yesterday's news may have focused on activities surrounding the second-term inauguration of President Barack Obama, but many mental health experts remain engrossed in the president's gun violence initiative from last week.
As reportedby Medscape Medical News, the president signed a $500 million directive for 23 separate executive actions, including several plans that focus specifically on mental health issues.
The plans include committing to "finalizing mental health parity regulations," launching a national dialogue to combat stigma, and releasing letters clarifying what Medicaid plans must cover and clarifying that healthcare providers can report threats of violence from their patients.
In addition, the president's initiative calls for the creation of "mental health first aid" training programs for teachers and other adults who interact with students — and proposes a $50 million plan to train more than 5000 additional mental health professionals.

"We advocate for what we think are important issues for the mental health of children. Obama's message spoke to several of those points, so we're happy," president of the American Academy of Child and Adolescent Psychiatry (AACAP) Martin J. Drell, MD, told Medscape Medical News.

Paul Appelbaum, MD, past president of the American Psychiatric Association (APA) and current chair of its Committee on Judicial Action, agrees that some of the president's steps sound hopeful. However, he is also a bit skeptical.
"There are a lot of positives in the president's announcement, but insofar as how the plan addresses mental health issues, there's not a great deal of substance yet," said Dr. Appelbaum, who is also a professor of psychiatry, medicine, and law and director of the Division of Law, Ethics, and Psychiatry at Columbia University in New York City.
"Part of what the president is proposing is completing tasks that need to be completed anyway," he noted. "What is new, although it hasn't been described in any great detail, are steps aimed at increasing the availability of mental health services for children and young adults. That could be very positive. But I think we need to wait for the details."
"Foot Dragging"
As reportedat the time by Medscape Medical News, Vice President Joseph Biden's Task Force on Gun Violence met in early January with several mental health organizations, including APA and AACAP, as well more than 229 other representative groups. The president's directive is based on many of the findings and recommendations from these meetings.
Dr. Appelbaum represented the APA at one of the Task Force meetings.
"Overall, I think we need to be patient and wait for more substance before we can judge how these promises will be fulfilled," he said.
One of the important steps listed in the president's directive is a call to finally implement regulations governing parity under the 2008 Mental Health Parity and Addiction Equity Act, the Affordable Care Act, and Medicaid.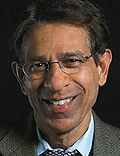 In a statement, Dilip V. Jeste, MD, current president of the APA, said that the organization is "heartened" by this news.
"We strongly urge the Administration to close loopholes involving so-called 'nonquantitative treatment limits' and to ensure that health plans deliver a full scope of mental health services in order to comply with the law," said Dr. Jeste.
"Such action will best ensure that Americans get the range of...services we believe they are intended to receive under federal law."
However, Dr. Appelbaum added that the Administration "should own a certain amount of foot dragging" on these issues.
"It is now 2013, and the full regulations to implement that act still have not been promulgated," he noted.
National Dialogue Needed
Another of the president's initiatives calls for Secretaries Sebelius and Duncan to jointly lead a national discussion on mental health as a way to reduce stigma. Dr. Appelbaum said he will be interested in seeing the full details of this plan.
"It's always good for people to be talking about mental health. But, for example, will there be a timeline? Will there be an expectation of concrete recommendations? And will the administration put its energy behind those recommendations? Those are all unknowns at this point," he pointed out.
The Administration is also proposing $50 million to train more than 5000 psychologists, social workers, counselors, and other mental health professionals to work with young people.
"For years and years, we have had a shortage of child psychiatrists and people to work with the kids. We know that 20% of youth have mental illness that deserves treatment," reported Dr. Drell, who is also head of the Section on Infant, Child, and Adolescent Psychiatry at the Louisiana State University Health Science Center in New Orleans.
He noted that "many of the mental health disturbances" that cause pain, economic problems, and family misery start by the age of 14 years; and 75% of these problems start by the age of 24 years.
"So child and adolescent psychiatrists need to be there from the beginning. It is our firm belief that if we do prevention and catch things early, we might be able to alter the developmental course of these illnesses and not have disastrous results," said Dr. Drell.
However, Dr. Appelbaum noted, again, that the key to Obama's plan will be in the specifics.
"If the goal is to train mental health professionals to work with kids, what mechanism will be used to ensure that once trained, they will in fact focus on the target population? There are all these implantation details that remain to be sketched out."
Dr. Drell agreed and said that issues of payment for this training will also be important "to iron out."
Mental Health First Aid
President Obama is also calling for the creation of the Project Aware (Advancing Wellness and Resilience in Education) mental health first aid training program.
While applauding this step, Dr. Jeste noted that it is similar to the "Typical or Troubled?" school outreach program developed by the APA's American Psychiatric Foundation.
This program "works with school systems throughout the county to help identify warning signs of mental health problems in teens and teach educators how to respond to them," he explained.
Still, Dr. Drell noted that it is important for adults who are responsible for kids to receive trustworthy information, no matter what program is used.
"Just like we would teach people to give physical first aid treatment, and the first step with that is figuring out when someone needs more than first aid, I think these programs will be helpful in dealing with the stigma of mental illness," he said.
However, Dr. Drell said that several behavioral health school-based programs were started with foundation grants after Hurricane Katrina.
"And when those grants dried up, their sustainability become in doubt. So we need to see if there's a way to have these new projects be sustainable."
Ambitious Plan
Dr. Drell said that overall, President Obama's plan is very ambitious.
"You aim for the stars, and if you reach the moon, you're farther ahead than you think. Do I think all of this is going to be implemented immediately? No. But we'd be happy with any gains that put us closer to achieving the things on our list that we believe are good for the kids of America," he said.
"By no means is the initiative bad," added Dr. Appelbaum. "But at this point, we can't judge the ultimate dimensions of the effort and its success."
Instead, he said that he has a "wait and see" attitude — at least for the time being.
"In the mental health field, we are a little bit like battered spouses. We go through cycles of people telling us that they love us and that we do important work, followed by cycles in which we get battered around as they cut our funding and make it harder to do what we are trying to accomplish," commented Dr. Appelbaum.
"So with that history, I think it's understandable that as a field, we're a little cautious before expressing great enthusiasm for any initiative until we see just how seriously it is intended to be implemented. It's nice to see people paying attention to mental health; now let's see them deliver."
Medscape Medical News © 2013 WebMD, LLC

Send comments and news tips to news@medscape.net.
Cite this: Gun Violence Plan: Mental Health Experts Cautiously Optimistic - Medscape - Jan 22, 2013.