Migraine, particularly migraine with aura, may be associated with an elevated risk for thrombotic complications in women who use combined hormonal contraceptives (CHCs), a new study suggests. The risk appears to be highest with newer agents, such as drospirenone/ethinyl estradiol (YAZ, Bayer HealthCare).
"The impetus behind this study was to look at whether or not newer versus older combined hormonal contraceptives increased thrombotic events, and within that, whether migraine with aura has a synergistic or additive component for thrombotic risk factors," said the study's lead author, Shivang Joshi, MD, a neurologist and headache fellow at Brigham and Women's Faulkner Hospital and Harvard Medical School, Boston, Massachusetts.
"The only thing I can say now is that women with migraine with aura who are taking combined oral contraceptives are more likely to have thrombotic events than those with migraine without aura and those without any migraines," Dr. Joshi told Medscape Medical News.
He pointed out, however, that because the study did not include information on the timing of the thrombotic events or the reason why women were prescribed the CHCs, it can't "disentangle cause and effect." But he noted a body of research linking migraine with aura with cardiovascular risk, including ischemic stroke.
The study results were released January 15 and will be presented in full in March during the American Academy of Neurology 65th Annual Meeting in San Diego, California.
Risk With Newer Agents

From an extensive computerized patient database, the Research Patient Data Registry of Partners Healthcare, Dr. Joshi and his colleagues identified patients who were diagnosed with migraine with and without aura between 2001 and 2012.
They looked at the outcome of deep-vein thrombosis (DVT), pulmonary embolism, myocardial infarction (MI), transient ischemic attack, and ischemic stroke among some 145,304 women.
Participants were taking 1 of the newer CHCs (including drospirenone-containing pills, the norelgestromin-containing transdermal patch [Ortho Evra Janssen Pharmaceuticals], or the etonogestrel vaginal ring [NuvaRing, Merck & Co Inc]) or an older contraceptive agent (including levonorgestrel/ethinyl estradiol, norethindrone/ethinyl estradiol, or norgestimate/ethinyl estradiol).
According to preliminary data analysis, an overall trend showed that the greatest risk for thrombotic events was in women with migraine with aura vs migraine without aura, followed by migraine with aura vs no migraine (P < .05 for both).
The risk for a thrombotic event in women with migraine appeared to be highest with the newer agents. For example, DVT was diagnosed in 7.6% of women with migraine who used drospirenone compared with 6.3% of women with migraine without aura.
It's possible, he said, that some women who were already at increased risk for thrombotic events were prescribed this CHC, the physician perhaps believing it would pose less of a risk than an older agents, said Dr. Joshi.
Why the newer contraceptives might pose more of a risk is not clear, but there are some theories. For example, drospirenone, a newer agent, includes a fourth-generation progesterone that some experts believe affects hemostasis and predisposes some people to develop thrombotic events, said Dr. Joshi, who is a former pharmacist. As for the other newer agents — the patch and ring — they deliver a constant low level of estrogen, and this might be contributing to increased risk, he said.
This current study builds on another one carried out by the US Food and Drug Administration (FDA) that also found that drospirenone had "something unique in terms of its thrombotic risk factors," said Dr. Joshi (Contraception. 2013:93-100).
From the research to date, women should not alter their use of CHCs but rather discuss any concerns regarding cardiovascular risks with their doctor, said Dr. Joshi. "At this point, I don't think women with migraine should not use a CHC for fear of thrombotic events because, according to FDA study, the risk of thrombotic events does not outweigh the benefits."
However, he added that women who have migraine with aura and who smoke should be concerned about increased risk for ischemic stroke.
The next step for Dr. Joshi is to obtain detailed chart reviews in order to establish a temporal relationship. "I'd like to find out when the event — for example, the DVT — occurred, when the hormonal contraceptive was started, for how long it was taken, whether it was the first time patients used it, and had they used other contraceptives."
Commenting on Dr. Joshi's study, Alexander Mauskop, MD, director, New York Headache Center, New York, said the thrombotic risks that it uncovered for the newer contraceptives is "concerning."
The study's finding that 7.6% of women with aura who used drospirenone-ethinyl estradiol were diagnosed with DVT compared with 6.3% of women with migraine without aura was "surprising," even somewhat "shocking," said Dr. Mauskop.
The authors are "reliable" and have published good studies in the past, he added. "I don't have any doubts about the validity of their research."
The results are so convincing that Dr. Maukskop said he will consider changing his prescribing habits.
"I have always cautioned women who have migraine with aura to try forms of contraception that are not estrogen-based; for example, a barrier contraceptive or an IUD [intrauterine device], but now I will be even more insistent that they avoid estrogen."
Strong Contributor to Cardiovascular Events
Another study set for release at the upcoming AAN meeting suggests that women with migraine with aura are at increased risk not only for ischemic stroke but also for MI and cardiovascular death, at a risk on par with that seen with high systolic blood pressure and diabetes, a cardiovascular disease (CVD) equivalent.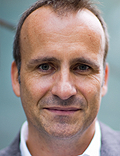 "The study should remind physicians and patients that migraine with aura could be a marker for increased risk of CVD," said the study's lead author, Tobias Kurth, MD, director of research, Institut national de la santé et de la recherche médicale (INSERM), University of Bordeaux, Talence, France, and associate epidemiologist, Brigham and Women's Hospital, Harvard Medical School.
The study included 27,860 women aged at least 45 years who were participating in the Women's Health Study and were free of CVD at baseline. Of these, 5130 reported migraine, 40% with aura.
During 15 years of follow up, 1030 major CVD events occurred, for an overall incidence rate (IR) of 2.4 per 1000 women per year (95% confidence interval, 2.3 - 2.6).
After elevated systolic blood pressure greater than 180 mm Hg (IR, 9.8), migraine with aura was the strongest contributor to major CVD risk (IR, 7.9), followed by diabetes (IR, 7.1), family history of premature MI (IR, 5.4), smoking (IR, 5.4), and body mass index of 35 kg/m2 or greater (IR, 5.3).
"The results expand our knowledge by the fact the migraine with aura seems to be a quite strong contributor to major CVD occurrence," said Dr. Kurth.
The findings underline the need for research that evaluates the vascular system in general among patients with migraine, and they highlight the importance of modifying risk factors for CVD, he said.
Dr. Joshi's study was supported by the Graham Headache Center Research. Dr. Kurth's study was supported by grants from the National Institutes of Health (NIH).
American Academy of Neurology 65th Annual Meeting. Abstracts 4013, 1892. Released January 15, 2013.
Medscape Medical News © 2013 WebMD, LLC

Send comments and news tips to news@medscape.net.
Cite this: More Evidence Links Migraine With Aura and Thrombotic Events - Medscape - Jan 15, 2013.