Research showing evidence of definitive links between diet and development of depression is "lacking" — showcasing the urgent need for large, longitudinal studies with improved methodology, experts suggest.
Researchers note that future research into this association should follow the models used to investigate the link between diet and cardiovascular risk.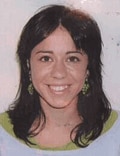 "Depression is similar in many aspects to heart disease," said Almudena Sanchez-Villegas, PhD, from the Department of Clinical Sciences at the University of Las Palmas de Gran Canaria in Spain, and Miguel A. Martíinez-González, MD, PhD, from the University of Navarra in Pamplona, Spain, in a release.
"Both are associated with low-grade inflammation, endothelial dysfunction, and worse lipid profiles," they explain. "This tends to suggest that the underlying causes, such as a diet high in trans fats, are also the same."
The article was published online January 2 in BMC Medicine.
Causality Not Clear
The researchers write that although there is "plenty of evidence" of an association between a poor diet and an increased risk for depression, including their own recent study showing a link between fast-food consumption and development of the disorder, most studies have not shown causality.
"It is difficult to be sure that the diet is responsible for depression — it could be that depressed people make bad food choices," they write.
The investigators note that most previous studies looking at these issues have had a cross-sectional design, used questionnaires (which can increase misclassification bias), focused on isolated nutrients or foods, and did not adequately control for confounding factors, such as alcohol intake, smoking status, exercise, and genetics.
"Only a few cohort studies have analyzed the relationship between overall dietary patterns, such as the Mediterranean diet, and primary prevention of depression."
These include the Seguimiento Universidad de Navarra (SUN) Project, an ongoing prospective cohort study with the ability to assess 10,000 university graduates at baseline and at 6-year follow-ups.
Lessons From Cardio?
In 2009, the SUN project reported that "better adherence to the traditional Mediterranean dietary pattern was associated with substantially reduced depression risk," write the investigators.
To confirm these findings, further longitudinal studies are now needed as well as "large randomized primary prevention trials, with interventions based on changes in the overall food pattern, that include participants at high risk of mental disorders," they write.
They add that although "these trials might not seem feasible," similarly designed studies have been conducted in cardiovascular fields.
In fact, the researchers note that the role diet can play in the prevention of other illnesses, such as cardiovascular disease, has been widely investigated for the past 5 decades.
"Why cannot similar trials be designed for the primary prevention of depression?"
The SUN study was funded by grants from the Spanish government and the Navarra regional government and by the University of Navarra. The investigators have disclosed no relevant financial relationships.
BMC Medicine. Published online January 3, 2012. Abstract
Medscape Medical News © 2013 WebMD, LLC

Send comments and news tips to news@medscape.net.
Cite this: Lessons From the Heart May Reveal Diet's Role in Depression - Medscape - Jan 08, 2013.