Children and adolescents living in the United States in states with higher levels of ultraviolet B (UVB) exposure are much less likely to develop autism than their counterparts living in states with lower levels of solar UVB exposure, new research shows.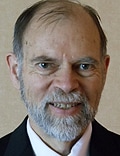 William Grant, PhD, Sunlight, Nutrition, and Health Research Center, San Francisco, California, and John Cannell, MD, Vitamin D Council, San Luis Obispo, California, found that children and adolescents living in states with higher solar UVB doses in summer or autumn had half the rate of autism as their counterparts living in states with the lowest UBV doses.
Rates of autism were also 40% higher in African Americans living in states with the least solar UVB doses compared with white Americans.
Further, African Americans had approximately 40% lower levels of vitamin D than white Americans.
"Summer is when people make the most vitamin D from UVB, and we found that the more UVB dose in summer or fall, the lower the prevalence of autism," Dr. Grant told Medscape Medical News
Latitude, on the other hand, is an indication of vitamin D production in winter.
Both latitude and UVB were found to be related to autism prevalence in the current ecologic study, Dr. Grant added.
The study was published online in the October/November/December issue of Dermato-Endocrinology.
Autism Map
According to Dr. Grant, the study was prompted by a map of autism rates published in the Los Angeles Times in December 2011.
The map showed that autism rates among children between the ages of 6 and 17 years in 2010 were highest in the Northeast and on the West Coast and lowest among the Southern and Plains states — a trend that is similar to that seen for many types of cancer.
The authors then calculated autism prevalence rates for white, African American, and Asian American persons by using total prevalence and relative populations of minors for each ethnic group by state.
Some states were omitted from the analysis either because no data were available or the numbers of minorities in these states were too low.
Results were reported as regression coefficients, which is a measure of the strength of the association.
For both whites and Asian Americans, solar UBV doses for March, July, and October were much stronger than either UVB doses in January or latitude.
This observation suggests that vitamin D's effect is associated with vitamin D production from solar UVB when doses are relatively high, the authors note —a finding that is again similar to observations for many types of cancer.
For African Americans, results for latitude were similar to those for UVB, they add.
As the authors point out, the literature supports the idea that vitamin D deficiency before or during pregnancy is an important risk factor for autism.
For example, as previously reported by Medscape Medical News, the older the man at the time of conception, the higher the risk for autism, a risk that is felt to be due to sporadic DNA mutations.
"Vitamin D can correct for sporadic mutations," Dr. Grant noted, "so it weeds out the bad genes and encourages the good ones."
The authors cautioned that they cannot rule out whether or not vitamin D status in the infant contributes to autism risk.
However, assuming that solar UVB production of vitamin D is an important factor in reducing autism risk, Dr. Grant advises that pregnant women take enough vitamin D3 to raise serum 25-hydroxyvitamin D concentrations to 30 to 40 ng/mL.
Suggestive Evidence
Gene Stubbs, MD, professor emeritus, Oregon Health and Science University, Portland, told Medscape Medical News that more work needs to be done to prove the connection between low levels of vitamin D and increased autism risk.
Nevertheless, he said the current study provided "indirect but suggestive evidence" for such a connection.
Dr. Stubbs also noted that there has been at least 1 study in which vitamin D deficiency during pregnancy was associated with an increased risk for clinically significant language difficulties (Pediatrics 2012;129:485-93).
Animal models of vitamin D deficiency during pregnancy have also shown that low levels have a definite effect on how the brain develops, and the same may be true for humans, although that is speculative, he added.
Dr. Stubbs is now in the early stages of a study in which investigators will evaluate whether vitamin D supplementation during pregnancy decreases the incidence of recurrent autism in women who have previously given birth to an autistic child.
"I'm aiming for 40 ng/mL of serum 25-hydroxyvitamin D concentrations," Dr. Stubbs observed, "as I think the 20 ng/mL levels now recommended for pregnant women are too low."
Dr. Grant received funding from the UV Foundation, Bio-Tech Pharmacal, the Vitamin D Council, the Vitamin D Society, and the Sunlight Research Forum. Dr. Cannell is president of the Vitamin D Council and received remuneration from Purity Products Inc. Dr. Stubbs has disclosed no relevant financial relationships.
Dermatoendocrinol. 2012:4:4.1-6. Full article
Medscape Medical News © 2012 WebMD, LLC

Send comments and news tips to news@medscape.net.
Cite this: More Evidence Vitamin D May Reduce Autism Risk - Medscape - Dec 27, 2012.