It has been a week since the tragic school shooting in Newtown, Connecticut, that took the lives of 20 children and 6 adults. Amongst the subsequent talks (and sometimes heated debates) from organizations all over the nation, including talk of possible new gun laws or increasing mental health services, one question seems to loom largest: What can be done to stop this type of thing from happening again?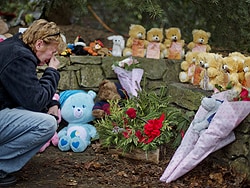 And for mental health professionals, the big question has become, what can we do differently? Are there prevention strategies that should be adopted? And are there red flags that might help identify a child at risk of becoming violent?
When President Obama talked on December 16 at a prayer vigil for the Newtown shooting victims, he noted that the event left the nation with some hard questions. "It can't go on like this," he said sternly.
At a press conference on Wednesday, he reported that Vice President Biden has been asked to lead a task force to come up with proposals for changes in gun control laws by the end of January. It is likely that this will include at least the possibility of a ban on assault weapons.
"We may never know all the reasons why this tragedy happened. We do know that every day since, more Americans have died of gun violence," said President Obama. "And if there is even one thing that we can do to prevent any of these events, we have a deep obligation, all of us, to try."
But opponents have argued that this is not a gun issue but is, in fact, an issue involving mental health.
A "Vain Hope"?
The Newtown shooter is suspected of having Asperger's disorder, a diagnosis that will go away next year once the upcoming fifth edition of the Diagnostic and Statistical Manual of Mental Disorders (DSM-5) is released. At that time, those previously diagnosed with the condition will fall under the umbrella term "autism spectrum disorder."
Mental health professionals as well as autism organizations have been vocal that Asperger's is not known as a "possibly violent" disorder. Plus, they stress the importance of not painting all people with mental illness as violent.
...people with mental illness are much more likely to be victims of crime than perpetrators.
"First, it's important to understand that people with mental illness are much more likely to be victims of crime than perpetrators," David Fassler, MD, a child and adolescent psychiatrist in Burlington, Vermont, and treasurer of the American Psychiatric Association, told Medscape Medical News.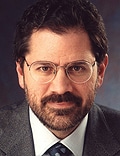 "We also know that substance abuse is associated with a significant increase in violent behavior. It's a much more significant risk factor than mental illness," said Dr. Fassler.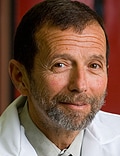 Steven L. Dubovsky, MD, chair of psychiatry at the University at Buffalo in New York and professor of psychiatry and of internal medicine at the University of Colorado, in Boulder, has studied the shootings at Columbine and has interviewed some of the survivors. He adds that "the assumption that most mass murderers are psychiatrically ill and have been in a psychiatrist's or therapist's office is incorrect."
"And the perception that people can rely on the mental health profession to catch these things and prevent disastrous outcomes is really a vain hope," said Dr. Dubovsky.
Possible Prevention Strategies
Nevertheless, are there some potential prevention strategies that could be helpful for clinicians? Possible techniques that have been suggested include screenings for at-risk behaviors, threat assessments, and earlier help for troubled kids.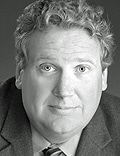 Michael Houston, MD, a child and adolescent psychiatrist and cochair of the Task Force on Healthcare Systems Delivery for the American Academy of Child and Adolescent Psychiatry (AACAP), told Medscape Medical News that early treatment when needed is especially crucial.
"Probably one of the most important things is if a kid has a history of a traumatic event of any type because of how development works and the changes that take place over the course of life. That's not necessarily a red flag for violence but is a red flag for difficulties," said Dr. Houston, who is also a clinical associate professor of psychiatry and pediatrics at George Washington University Medical Center, in Washington, DC.
"These kids are vulnerable to having troubles. If the event was significant enough, I would want them to have contact with their primary care doctor or a mental health professional. At least they should talk with their pediatrician."
He added that a pediatrician's office is also a good place for screenings to be conducted. "These things can deteriorate rapidly. And the longer it goes on, the harder it is to treat."
However, Dr. Dubovsky voiced doubts about the reliability of current screening tools.
"There are a variety of assessment methods available. But I don't know that any of them have ever been shown to actually predict dangerousness to any degree, and that's because a study like that is almost impossible to do," he said.
"So what you have is more of a consensus on kinds of things that are likely to increase the risk in the near future for homicidal behavior. This includes a past history of acting on threats or of having violent or destructive behavior."
James Cassidy, PhD, chair of the Criminal Justice Department and coordinator of the forensic psychology graduate program at the University of New Haven in Connecticut, in speaking with Medscape Medical News, added that it is also important to study past school shootings and mass murders "to see what kinds of lessons can be learned."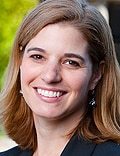 Amanda Nickerson, PhD, director of the University at Buffalo Center for Bullying Abuse Prevention, said that she advocates a threat assessment approach.
"This is looking at someone's personal risk factors and asking: Do they have a history of mental illness? If students, what kinds of behavioral problems have they had? What are their relationships like? We also look at protective factors: Do they have someone they can talk to? And we look into the specifics about a threat that was made," she explained.
More Red Flags
Dr. Houston said that there are really no obvious differences between a child with a mental disorder and one who is severely troubled and prone to violence.
"Signs such as social withdrawal, irritability, and a change in habits are seen in both groups," he said. "We've found that the best predictor of future behavior is past behaviors. A history of violence towards family members, toward others, towards animals is a warning sign of sorts. But it's not universal."
Dr. Nickerson also noted that there is not a definitive profile of a school shooter, but there are often common patterns. These include being male, having a history of loss or a perceived failure or rejection, and having access to firearms.
"Especially in this climate, we're telling people to take any type of threat seriously. Suicide or hurting others is a very real risk. In order to identify people who need help, those types of statements need to be investigated," she said.
Dr. Cassidy added that exposure to violence in the home, a past history with the criminal justice system, or spending many hours playing violent video games may also be red flags. As reported recently by Medscape Medical News, a new study suggested that the more someone plays these types of games, the more aggressive they become.
Dr. Dubovsky noted that most mass shooters have not had a mental illness but instead were very angry and/or seeking vengeance.
"There are a lot of angry people in the world who act on their anger — and the vast majority do not have anything wrong with them psychiatrically. But there are also some psychiatric patients who are angry. Our job is to help them find constructive ways of dealing with anger, just as we would with depression, anxiety, memory problems, or other symptoms."
Media's Role
What part does the media play in mass shootings — and in creating the impression that they are happening more and more frequently? Soon after news of Friday's event broke, reporters were calling it "the second largest shooting ever in the US" and "the worst school shooting."
"The media is ranking these events now. And that will convince some people to want to try to break the record. It gets the idea out that if you want to be famous and make an impact on the world, do something like this. But it needs to be really bad to top what's come before," said Dr. Dubovsky.
He added that other troubled people may be tempted by the idea of "going out in a blaze of glory."
"You take someone who is angry and feels ineffectual, and they might watch an event like this and say: Wow, look at the impact I could have in just a few minutes. Some people would want to stay alive and revel in that, but there are others who enjoy the idea that after they're gone, people will go on talking about them," he said.
Patient-Doctor Confidentiality
Still, what if a clinician does see a patient who exhibits potentially dangerous behavior? What is the best course of action, especially in light of not wanting to violate doctor-patient confidentiality?
"Case law says that if you have a therapeutic relationship with someone and that person poses a credible danger to someone else in the near future, you are obligated to protect the potential victim or victims," said Dr. Dubovsky.
He said that this can be done through "involuntary incarceration in a hospital, because you can't put someone in jail for thinking about doing something," and/or warning the potential victim.
However, if the threat does not seem imminent, current confidentiality rules and the Health Insurance Portability and Accountability Act of 1996 (HIPAA) prohibit clinicians from acting on these measures, lest they set themselves up to be sued, he reported.
"So you have to have a very strong impression that this person is imminently dangerous. There are individuals like this, and they go into the hospital and to emergency rooms regularly. We treat them and to a significant extent we prevent serious outcomes that nobody ever hears about because nothing bad happened."
Broken System
Nevertheless, there seems to be an overall consensus that the current mental healthcare system is broken. Many patients have difficulties finding empty beds at a psychiatric facility. And those who do are often only allowed to stay for short periods.
"These very short lengths of stay are driven by the fact that nobody wants to pay more — not the insurers and not the public sector," said Dr. Dubovsky.
"The mental health system has deteriorated, and there really isn't a good safety net anymore," added Dr. Cassidy, who was formerly head of the Whiting Forensic Institute, a state mental hospital in Middletown, Connecticut.
Just a few days after the Newtown shooting, a blog entitled "I am Adam Lanza's Mother" went up and instantly went viral. Although some controversies about it have been brought up, its plea for help from a seemingly exhausted and scared mother who does not know where to turn with regard to her increasingly violent son has resonated with families all over the country who are going through the same thing.
"It's very difficult to get many of these children treatment. Unless they're violent to themselves or someone else at that second, the system doesn't respond. But even when it does respond, it can only keep them hospitalized for a short time and then releases them," said Dr. Cassidy.
"There are many people out there without the ability to access the system, and they're basically waiting until something happens. And the prisons have become de facto psychiatric hospitals. People often end up in jails or out on the streets. When we closed psychiatric hospitals, we didn't put the resources back into the community."
One Bright Spot
One bright spot of news this week came from an announcement made by Colorado governor John Hickenlooper. He announced a plan requesting $18.5 million to redesign the state's mental health services and support system, including establishing five 24/7 walk-in crisis centers, and establishing a statewide mental health crisis hotline.
"No single plan can guarantee to stop dangerous people from doing harm to themselves or others. But we help people from falling through the cracks," said Hickenlooper in a release.
"This is especially important with children, because if we can identify illness at a young age and then monitor them, we have a chance to impact these kinds of issues," said Dr. Cassidy.
Dr. Houston noted that he would also like to see pediatricians and child psychiatrists work more closely together in a collaborative care model.
"Pediatricians see most kids to begin with and are in a good position to provide first-line treatment. One idea is using mental health professionals to help pediatricians to provide care right inside their office."
He added that it is important to realize that shootings such as occurred at Newtown have multiple causes. "You can look at gun access, mental health services, school safety, and all sorts of other things. To focus on any one problem without trying to look at all the different factors is potentially going to leave us blindsided."
Medscape Medical News © 2012 WebMD, LLC

Send comments and news tips to news@medscape.net.
Cite this: Mental Health Experts Mull Violence Prevention After Newtown - Medscape - Dec 21, 2012.