Adjunctive L-methylfolate is safe, effective, and "relatively well tolerated" for patients with major depressive disorder (MDD) who are resistant to selective serotonin reuptake inhibitors (SSRIs) alone, new research suggests.
A randomized controlled trial (RCT) of 75 adults with MDD showed that the participants who received 15 mg/day of L-methylfolate in addition to continued SSRI treatment showed significantly higher response rates and depression symptom score changes than those who received placebo plus continued SSRI therapy.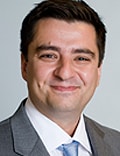 In this trial, "15 mg/day of adjunctive L-methylfolate appeared to result in a treatment outcome (efficacy) superior to continued SSRI therapy plus placebo in both primary outcome measures," write George Papakostas, MD, from the Center for Treatment-Resistant Depression at Massachusetts General Hospital in Boston and from Harvard Medical School, and colleagues.
The researchers note that this is the first randomized, double-blind, placebo-controlled trial to examine these outcomes in this particular patient population. Although the results were positive, replication is needed, they add.
Initially presented at the European Congress of Psychiatry in 2011 and reported by Medscape Medical News at that time, the study is published in the December issue of the American Journal of Psychiatry.
Better Therapies Needed
"According to the literature, only about 1 of every 3 patients with depression will achieve remission with standard antidepressant monotherapy," said Dr. Papakostas at the time.
"So it's clear that we need better therapies for depression," he added.
According to the investigators, previous research has suggested a link between low folate levels and an increased risk for MDD, as well as the possibility that "low folate levels in patients with major depression may predict poorer prognosis during treatment."
"These studies have in turn attracted the interest of the research community regarding the use of folate as a potential treatment for major depression," they write.
In the current journal article, the researchers report on 2 RCTs they conducted to examine the use of adjunctive L-methylfolate for treatment-resistant MDD.
In the first RCT, which was conducted at 11 sites, 148 outpatients (69.5% women) between the ages of 18 and 65 years with SSRI-resistant MDD were randomly assigned to receive either L-methylfolate for 60 days (7.5 mg/day for the first 30 days, 15 mg/day for the remaining 30 days), placebo for 60 days, or placebo for 30 days followed by 7.5 mg/day of L-methylfolate for 30 days.
All treatment groups also continued their previous dosages of SSRIs, which included fluoxetine, citalopram, paroxetine, escitalopram, or sertraline.
The second study, which was conducted at 6 clinical sites and included 75 outpatients with SSRI-resistant MDD, was set up just like the first study except that those randomly assigned to L-methylfolate received only the 15 mg/day dose.
"L-Methylfolate is the biologically active form of folate and the only form...that crosses the blood-brain barrier," report the investigators.
After randomization, follow-up visits occurred every 10 days.
The primary outcomes measures were differences in response rate and degree of improvement score, which were both measured by the 17-item Hamilton Depression Rating Scale (HAM-D).
Secondary measures included continuous change in scores on the Quick Inventory of Depressive Symptomatology–Self-Rated (QIDS-SR) and the Clinical Global Impressions (CGI) severity scale.
Higher Dose Better
Results showed that there were no significant between-group differences in the first trial.
Although it did not reach statistical significance, the response rate and change in depression symptom score were greater for the patients receiving adjunctive L-methylfolate when they switched over to the 15 mg/day dose compared with the patients who received adjunctive placebo only.
In the second trial, the group that continuously received 15 mg/day of L-methylfolate plus continuous use of SSRIs had significantly greater response rates (32.3% vs 14.6%, P = .04) and a higher degree of change in depression symptom scores (-5.58 vs -3.04, P = .05), QIDS-SR scores (-4.7 vs -2.62, P = .04), and CGI symptom severity (-0.92 vs -0.34, P = .01) than the group that received adjunctive placebo.
No statistically significant differences were found between the groups in change in weight, standing heart rate, or standing diastolic and systolic blood pressure.
The most commonly reported treatment-related adverse event categories included gastrointestinal (16.7% of those receiving active treatment vs 14.8% of those receiving placebo), somatic (14.3% vs 29.6%, respectively), infectious (11.9% vs 13%), and psychological (9.5% vs 16.7%).
The only patient withdrawal was from the L-methylfolate group; the patient withdrew because of the development of manic symptoms.
"In summary, our results suggest that 15 mg/day, but not 7.5 mg/day, of adjunctive L-methylfolate may constitute an effective, safe, and relatively well tolerated augmentation strategy for patients with major depression who have had no response or partial response to SSRIs," write the investigators.
They add that replication is needed, "as well as additional research to further clarify the antidepressant role of L-methylfolate and other elements of the one-carbon cycle."
Medical Food
J. Craig Nelson, MD, from the Department of Psychiatry at the University of California, San Francisco, writes in an accompanying editorial that this study "adds to the growing literature suggesting that the one-carbon cycle may moderate antidepressant treatment response."
Dr. Nelson notes that L-methylfolate is a "medical food" and differs significantly from dietary supplements.
"Medical foods are prescribed by a physician and are intended for the dietary management of a disease or condition for which nutritional requirements are established," he explains, adding that 2 large pharmacy chains report costs of $90 to $94 for a 30-day supply of this product — charges that are not likely to be covered by insurance.
He goes on to note that although the side effects profile did not differ significantly between the treatment groups, this was a small and limited study. Past research has suggested a possible increased risk for cancer in those administered folate, although "this remains controversial," and increased mortality.
"If supplementation is used to treat a disorder for which efficacy is established, the benefit will likely outweigh the harm, but the data suggest that these compounds are not harmless," writes Dr. Nelson.
Nevertheless, he notes that L-methylfolate "may be particularly helpful in patients with the TT genetic variant."
"The potential value of long-term administration...in individuals with recurrent depression and the genetic enzyme deficiency is particularly intriguing," he concludes.
Both studies were funded by Pamlab. The study authors and Dr. Nelson have disclosed several possible conflicts, which are fully listed in the original articles.
Am J Psychiatry. 2012;169:1223-1225,1267-1274. Abstract, Editorial
Medscape Medical News © 2012 WebMD, LLC

Send comments and news tips to news@medscape.net.
Cite this: Medical Food Aids in the Treatment of Major Depression - Medscape - Dec 10, 2012.