Patients with depression who have not responded to antidepressants are significantly more likely to improve if they receive cognitive behaviorial therapy (CBT) in addition antidepressants and usual care, new research shows.
In a large-scale randomized trial, investigators at the University of Bristol in the United Kingdom found that individuals randomly assigned to receive CBT plus usual care were more than 3 times more likely to achieve at least a 50% reduction in depressive symptoms at 6 and 12 months than patients who only received usual care.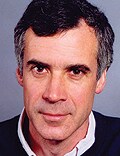 Specifically, 46% of patients in the additional CBT group met criteria for response at 6 months compared with 22% in the usual care group (odds ratio, 3.26; P < .001).
"CBT works by helping the patient examine how he or she interprets events and so arrives at alternative and more helpful interpretations," study author Glyn Lewis, PhD, University of Bristol, told Medscape Medical News.
"And we think this evidence is sufficiently robust that we should be recommending CBT for all depressed patients who have not responded to antidepressants."
According to the authors, up to two thirds of patients with depression do not fully respond to initial treatment with an antidepressant.
The study was published online December 6 in the Lancet.
Patient Commitment Key
For the study, investigators recruited a total of 469 patients with treatment-resistant depression from 73 general practices in the United Kingdom.
Almost three quarters of the cohort were women, and the mean age was 49.6 years.
The current episode of depression had lasted at least 2 years, and 70% of the cohort had been prescribed their present antidepressant for a period longer than 12 months.
At baseline, the mean Becks Depression Inventory (BDI–II) score was 31.8.
Patients were assigned to usual care (n = 235) or CBT in addition to usual care (n = 234) and were followed for 12 months.
There were no restrictions on treatment options for patients randomly assigned to usual care by their general practitioner, and participants could be referred for counseling, CBT, or to secondary care
Those patients assigned to the intervention group received 12 sessions of individual CBT, each lasting 50 to 60 minutes; they could receive a further 6 sessions when judged to be appropriate.
At 6 months, those who had received additional CBT had a BDI score that on average was 5.7 points lower than BDI scores in the usual care group.
Compared with those assigned to usual care, participants assigned to additional CBT were also more likely to be in remission with a BDI of less than 10 at 6 months and to have fewer symptoms of anxiety and panic than the usual care group.
The same group also had greater improvements in the SF-12 mental health subscale.
| | | | |
| --- | --- | --- | --- |
| | CBT Group | Usual Care Group | P Value |
| Response (number at 12 months) | 55% | 31% | <.001 |
| BDI response (mean at 12 months) | 17.0 | 21.7 | <.001 |
| Remission (number at 12 months) | 40% | 18% | <.001 |
"CBT does require a commitment from the patient, and we presume that some people were put off taking part in the study for that reason," said Dr. Lewis.
"Nevertheless, we think that CBT should be made more widely available for patients. Despite an increase in resources [for CBT in the UK], we do not think they are [yet] sufficient," she added.
Promising Findings
In an accompanying editorial, Michael Otto, PhD, Boston University, Massachusetts, and Stephen Wisniewski, PhD, University of Pittsburgh, Pennsylvania, said the study provides a perspective on a nonpharmacologic answer to the question facing most patients who have initiated treatment with an antidepressant: what should be regarded as an efficacious next-step strategy when nonresponse is confronted?
"The answer was a promising one," they write, "[because] participants who received CBT achieved almost a doubling in response rates...relative to usual care."
They also note that the study "effectively showcased" the acceptability of CBT as a treatment.
This is in contrast to earlier trials in which far fewer patients who had not responded to initial pharmacotherapy were willing to be assigned to CBT.
"The promising findings from Wiles and colleagues specific to medication-resistant depression add to the already impressive efficacy for CBT as assessed for other stages of treatment — ie, as an efficacious first-line alternative to pharmacotherapy — and as a strategy for antidepressant discontinuation with retention of benefit over time," the editorialists write.
The study was funded by the National Institute for Health Research Health Technology Assessment. The authors and editorialists have disclosed no relevant financial relationships.
Lancet. Published online December 6, 2012. Abstract
Medscape Medical News © 2012 WebMD, LLC

Send comments and news tips to news@medscape.net.
Cite this: CBT Effective in Antidepressant Nonresponders - Medscape - Dec 10, 2012.