Editor's Note: As of this writing, 5 states -- California, Connecticut, New York, Texas, and Virginia -- have enacted laws requiring that radiologists notify women who have dense breasts as observed on screening mammograms. Among those pushing this movement are patient advocates who argue that these women need additional screening, usually with ultrasonography, to reduce the possibility that cancerous lesions are missed. Medscape turned to Debra I. Monticciolo, MD, who practices breast imaging in Temple, Texas, for perspective on this issue. Dr. Monticciolo is President of the Society of Breast Imaging and Chair of the Board of Directors.
Introduction
Medscape: Texas is among the states that have a breast density notification law. Can you describe briefly what it requires and how it came about, and were Texas radiologists and breast imagers involved in the discussion before it became law? If so, what was their position generally?
Dr. Monticciolo: The Texas law is a result of patient advocacy and breast imagers and radiologists in the state. My understanding is that the final law was a response to the need to make patients and referring physicians aware of the issues surrounding breast density. Breast imagers and other radiologists were involved, especially through the Texas Radiologic Society. I'm not sure what the different positions were, but they did work together on this law.
In Texas, the law requires us to inform a patient about density at the time of her mammogram. It lets women know about the risks that are associated with dense tissue, so overall we viewed it as a good thing.
Medscape: Can you tell me what impact this law has had on your practice? Have you noticed an increase in the number of women and referring physicians requesting breast ultrasonography?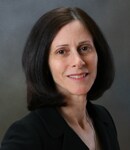 Dr. Monticciolo: We were already including density information in our reports, including its effect on mammogram interpretation. So the most important impact for us is the additional steps we take to inform the patients, as well as our referring clinicians. In some states, the density laws are used to push ultrasonography a bit, which is not necessarily the best for patients; we have not chosen that path. There are limitations and potential harms to that approach.
Instead, we are promoting a dialogue with our patients, and we've made efforts to educate our referring physicians so that they can be comfortable with these conversations, because they ultimately will have the majority of the cancer discussions with their patients. In our practice, it's led to more overall risk assessments, which we think is a favorable outcome. In my own particular practice, we have not seen an increase in requests for screening ultrasonography.
Medscape Radiology © 2012  WebMD, LLC

Cite this: An Expert Discusses Breast Density Notification Laws: Are They Ahead of the Science? - Medscape - Dec 03, 2012.