ANAHEIM, California — People who develop allergic symptoms hours after eating red meat may be suffering from alpha-gal allergy, thanks to a bite from a nasty little critter called the lone star tick, researchers said here today at the American College of Allergy, Asthma & Immunology (ACAAI) 2012 Annual Scientific Meeting.
Once thought to be endemic to the southeast, researchers now say the lone star tick (Amblyomma americanum) and consequent alpha-gal allergy appear to be more widespread than originally believed.
"Since this allergy was first described in 2008, it was really thought to be an allergy that occurred in the southeastern United States," senior author Michelle Altrich, PhD, clinical laboratory director at ViraCor-IBT Laboratories in Lee's Summit, Missouri, told Medscape Medical News. "Now we have evidence that it may be present in other areas."
The purpose of this research was to explore whether the lone star tick and alpha-gal allergy were really restricted to the southeastern United States and also to raise awareness about this particular allergy, which is currently lacking, Dr. Altritch said.
Galactose-alpha-1,3-galactose (alpha-gal) is a cross-reactive carbohydrate moiety found in mammalian meat and is associated with a delayed IgE response.
"Symptoms can occur from 4 to 6 hours after ingestion of the meat, unlike with a traditional food allergy, which produces an immediate reaction. This delayed reaction is something that has puzzled people and has made the allergy difficult to recognize, but the symptoms are similar to those of traditional food allergy," she said.
Symptoms of alpha-gal allergy range from mild to severe and may include the following:
hives or skin rash

nausea, stomach cramps, indigestion, vomiting, diarrhea

stuffy or runny nose

sneezing

headaches

asthma

anaphylaxis
Retrospective Review Performed
In the current study, which was presented at the meeting by coinvestigator Jeffrey Hester, PhD, also from ViraCor-IBT Laboratories, the researchers performed a retrospective review of all their data from 3 years of testing patients with the alpha-gal IgE assay.
They noted where patients were located, the number of serum alpha-gal IgE tests performed by solid-phase immunoassay, and the number of positive and negative test results.
They then mapped their data according to geographic location and compared that map with the map that was published in July 2011 by the Centers for Disease Control and Prevention (CDC) that denoted the established lone star tick populations.
The results showed that 44.8% of individuals tested positive for alpha-gal IgE, as indicated by a test result that was greater than 0.35 kU/L. These positive rates varied by region, from 4.2% to 49.3%.
An important finding was that positive alpha-gal test rates were 32% higher in areas where there were lone star tick populations than in areas with no lone star tick population.
In areas where the lone star tick was present, the alpha-gal IgE rates were as high as 47.4%. However, in areas where the tick was not thought to be present, the alpha-gal IgE rate was 15.4%.
The findings support the lone star tick as the primary cause of alpha-gal IgE sensitization, the researchers said.
"It appears that the lone star tick population is more widespread than the CDC has described. We haven't really determined yet why we have such a significant number of patients outside the tick region. Is it because they have traveled to the southeast, or is it because another tick is causing this, other than the lone star tick? That hasn't really been determined," Dr. Altrich said.
It may take a long time before those questions are answered. But for now, physicians should alert their patients to the possibility of alpha-gal, or red meat allergy, even if they do not live in the so-called "hot zone" of the southeast, she said.
"They should be aware of the symptoms and that the symptoms differ from those of traditional food allergy," she said. "Making this allergy known is important so that patients can be appropriately counseled and treated."
Alpha-Gal Food Allergy More Common Than Thought

Commenting on this study, ACAAI President Stanley Fineman, MD, of the Atlanta Allergy and Asthma Clinic in Georgia, said that blood levels of antibodies for alpha-gal in the human body can rise after a single bite from the lone star tick.
"We didn't even know about this several years ago. It wasn't your typical immediate allergic reaction, it was a late reaction, and so we were stymied by it. But now, through case reports and through discussions at meetings such as this, we are able to put our finger on it and help patients to deal with it," Dr. Fineman said.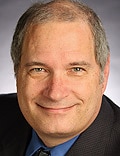 The alpha-gal food allergy is more common than we thought and has puzzled people for years, added Jay M. Portnoy, MD, professor of pediatrics at the University of Missouri–Kansas City and Mercy Children's Hospital, in Kansas City.
"Alpha-gal is a sugar found in meat from mammals, and nobody in allergy thought that you could be allergic to sugar. We thought that it had to be a protein," Dr. Portnoy said. "That is why it was so surprising to us when people started developing allergic reactions, which were delayed reactions, after eating a beef or a pork meal. Some would suddenly start having anaphylaxis — they couldn't breathe, they'd swell up and develop hives, and it was a mystery.
"A lot of people have become sensitized to alpha gal and don't realize it, so it is very important to bring this awareness to the forefront," he said.
Dr. Altrich and Dr. Hester are employees of ViraCor-IBT Laboratories. Dr. Fineman reports financial relationships with AstraZeneca, Genentech, and Sunovion. Dr. Portnoy reports financial relationships with ThermoFisher Scientific.
American College of Allergy, Asthma & Immunology (ACAAI) 2012 Annual Scientific Meeting: Abstract 8. Presented November 11, 2012.
Medscape Medical News © 2012 WebMD, LLC

Send comments and news tips to news@medscape.net.
Cite this: Culprit Found for Newly Emerging Red Meat Allergy - Medscape - Nov 11, 2012.