ANAHEIM, California — Many children with hen's egg allergy are able to tolerate the egg if it is baked, according to a single-center study presented here at the American College of Allergy, Asthma & Immunology (ACAAI) 2012 Annual Scientific Meeting.
"Hen's egg is one of the most common food allergens in children, and approximately 600,000 Americans have egg allergy," lead author Rushani W. Saltzman, MD, from the Children's Hospital of Philadelphia, Pennsylvania, told Medscape Medical News.
"Fortunately, most patients will outgrow their egg allergy by late childhood, but until then, egg avoidance can cause significant dietary limitations and have considerable impacts on quality of life," Dr. Saltzman said. "Most children with egg allergy long to eat baked goods containing egg and do not necessarily like to eat regular egg products like scrambled eggs or hardboiled eggs."
Recent studies have shown that a majority of children with unheated or "native" hen's egg allergy can tolerate the extensively heated or baked form due to changes in protein structure that occur at high temperatures.
These studies also show that children who can tolerate these extensively heated egg products appear to outgrow their allergy to native egg at an accelerated rate compared with patients with egg allergy who maintain strict avoidance of egg, she said.
In the current study, Dr. Saltzman and her group decided to see whether their pediatric population with egg allergy could tolerate heated or baked egg products, such as cakes and breads.
They performed a retrospective chart review of 36 children aged 13 months to 18 years who underwent physician-supervised, graded, nonblinded food challenges to baked egg from July 2011 to July 2012.
The challenge consisted of 3 eggs in a standard cake or bread recipe baked at 350° F for at least 30 minutes.
The researchers found that 20 of the children (56%) were able to tolerate the baked egg.
They also found that boys were less likely to tolerate baked egg than girls, as were younger children and those with a larger median egg skin prick test wheal size.
In the reactive group, 1/4 baked egg was enough to elicit a clinical reaction; the median cumulative baked egg dose in the tolerant group was 2/5 baked egg, Dr. Saltzman reported.
"Our study and those previously published by various research groups show that there is hope for patients with egg allergy to potentially tolerate certain forms of egg, namely, baked egg," she said.
Allergist Supervision Essential
Dr. Saltzman cautioned that it is extremely important that foods be added back into the child's diet under the direction of an allergist. "Baked egg products may be safe in a majority of patients but should only be introduced under the strict guidance and direction of an allergist. Otherwise, patients are at risk for a severe allergic reaction, even anaphylaxis."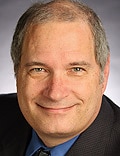 Commenting on this study for Medscape Medical News, Jay Portnoy, MD, professor of pediatrics at University of Missouri–Kansas City and Mercy Children's Hospital, in Kansas City, Missouri, said that for kids with hen's egg allergy, being able to eat products that contain baked egg would enable them to broaden their diet and improve their quality of life.
"The real question that they were unable to answer is whether regular eating of baked egg would cause you to develop tolerance to scrambled egg. That is something that needs to be looked at as a possibility," Dr. Portnoy, who was not involved in the study, said.
"Somebody who is allergic to scrambled egg might ask their allergist if they could be tested with an oral challenge for baked egg. If they can tolerate that, this might make their life a lot easier."
Dr. Saltzman and Dr. Portnoy have disclosed no relevant financial relationships.
American College of Allergy, Asthma & Immunology (ACAAI) 2012 Annual Scientific Meeting: Abstract FP10. Presented November 9, 2012.
Medscape Medical News © 2012 WebMD, LLC

Send comments and news tips to news@medscape.net.
Cite this: Kids Allergic to Hen's Egg Tolerate Baked Egg - Medscape - Nov 09, 2012.