ANAHEIM, California — Of the 8 most common food allergies, egg is most likely to be outgrown by children, according to research presented here at the American College of Allergy, Asthma & Immunology 2012 Annual Scientific Meeting.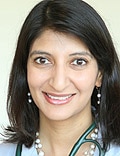 "Many factors influence the development of tolerance, including type of allergen, symptoms, severity, and individual characteristics," Ruchi S. Gupta, MD, MPH, associate professor of pediatrics at the Northwestern University Feinberg School of Medicine and the Ann & Robert H. Lurie Children's Hospital of Chicago, Illinois, told Medscape Medical News.
"In our study, food tolerance was observed in 1 in 4 children, with 55% outgrowing their egg allergy by age 7," Dr. Gupta reported.
In their study, Dr. Gupta and her colleagues set out to identify factors associated with the development of tolerance to 8 common foods in a nationally representative sample of more than 40,000 children.
"A randomized cross-sectional survey was administered electronically to a representative sample of US households with children from June 2009 to February 2010," the researchers write in their abstract.
Of the 40,104 children surveyed, 2120 cases of food allergy were identified in children older than 10 years; overall, 28% of these children had developed a tolerance to a food they were allergic to.
By the age of 10 years, children with milk (45%) or egg (55%) allergy developed tolerance more frequently than those with other food allergies (P < .01), whereas children with tree nut (16%) or shellfish (14%) allergy developed tolerance less frequently (P < .01).
Mean age of tolerance for egg allergy was 7.2 years and for milk allergy was 6.0 years. However, mean age of tolerance for tree nut allergy was 9.6 years and for shellfish allergy was 11.6 years.
In addition, mean age of tolerance for soy allergy was 7 years, for fin fish allergy was 9.3 years, and for peanuts allergy was 8.4 years.
Possible Predictors for Development of Tolerance
The likelihood of outgrowing an allergy was higher if eczema was the only sign of food allergy (P < .05), and lower if angioedema, trouble breathing, and anaphylaxis were signs of the food allergy (P < .01), Dr. Gupta reported.
Boys were significantly more likely to outgrow their allergy than girls (odds ratio [OR], 1.42; 95% confidence interval [CI], 1.05 to 1.93; P = .02).
Children whose food allergy was severe were less likely to outgrow it than those whose allergy was mild or moderate (OR, 0.16; 95% CI, 0.11 to 0.24; P < .01).
More work is needed revalidate these findings in longitudinal prospective cohorts that use oral food challenges to confirm the allergy and the development of tolerance, Dr. Gupta said. "We hope that our findings provide insight into factors that may increase or decrease the chance of developing tolerance so physicians can more accurately counsel their patients and families," she noted.
Jay Portnoy, MD, division director of allergy/asthma/immunology and professor of pediatrics at the University of Missouri–Kansas City and Mercy Children's Hospital, who was not involved in the study, explained that parents always ask when their children are diagnosed with a food allergy how likely they will be to outgrow it.
"This study is reassuring and lets us tell parents that more than half of kids with egg allergy and 45% with milk allergy will outgrow their food allergy by the age of 10," he told Medscape Medical News.
However, "only 16% of tree-nut-allergic patients and 14% of shellfish-allergic patients outgrow their food allergy.... This is important to know. Some foods are more likely to become less allergenic than others," Dr. Portnoy said.
Dr. Gupta and Dr. Portnoy have disclosed no relevant financial relationships.
American College of Allergy, Asthma & Immunology (ACAAI) 2012 Annual Scientific Meeting: Abstract FP 18. Presented November 8, 2012.
Medscape Medical News © 2012 WebMD, LLC

Send comments and news tips to news@medscape.net.
Cite this: Egg Allergy Most Likely to Be Outgrown - Medscape - Nov 09, 2012.