VIENNA, Austria — Specific symptoms of "burning mouth" syndrome, in which patients complain of multiple oral symptoms, including burning and tingling in the tongue or elsewhere in the mouth, may help diagnose anxiety or depression, new research suggests.
A preliminary study of 41 dental patients showed that the burning mouth symptoms of taste change and bad breath were significantly associated with having generalized anxiety, whereas having a metallic taste or a sensation of film on the gums was associated with depression.
Although previous research has shown that burning mouth syndrome overall can be a predictor of mental illness, the current study is one of the first to examine specific symptoms of the syndrome and the link to specific psychiatric disorders, according to the investigators.
"The interesting finding is that some of the individual symptoms of this syndrome appear to point either towards depression or anxiety," lead author Simon J. C. Davies, DM, MBBS, from the Department of Psychiatry at the University of Toronto, Canada, told Medscape Medical News.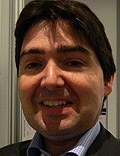 Dr. Davies, who was with the Psychopharmacology Unit at the University of Bristol, United Kingdom, at the time the study was conducted, noted that although the number of patients is small, the results could still help dentists identify specific psychiatric disorders in their patients and lead to appropriate treatment.
"In a sense, we're trying to take the pharmacological knowledge that psychiatrists have and put it out there for dentists. It's letting us all work together," he said.
The study was presented here at the 25th European College of Neuropsychopharmacology (ECNP) Congress.
Common Presentation
According to investigators, burning mouth syndrome is a common presentation in dental clinics.
However, they note that "little evidence exists to guide dentists as to which dental symptoms...may point toward specific treatable psychiatric syndromes."
Dr. Davies said that while working at the University of Bristol, he and his colleagues were "getting a lot of referrals" from the dental department for patients with burning mouth syndrome.
"This is a very big deal in dental clinics. A lot of people complain about this when there's no obvious dental pathology. And dentists are often left with a lot of questions on whether this may be part of an anxiety or depressive disorder," said Dr. Davies.
"Dentists are not usually trained in psychiatry and often don't know what to do. So we got together with them to put this preliminary study together."
The investigators enrolled 30 consecutive adults (90% women; mean age, 61.1 years) from a dental outpatient clinic who had burning mouth syndrome and 11 adults (80% women; mean age, 58.5 years) with other recognizable dental syndromes to act as the control group.
The other dental disorders included lichen planus, hyperplastic gingivae, polyps, and aphthous stomatitis.
Bad Breath, Taste Change
A questionnaire on dental symptoms was completed by each participant. They also answered questions on demographics, smoking, and medication use and underwent the revised clinical interview schedule (CIS-R) to assess possible symptoms of psychiatric disorders.
Results showed that the patients diagnosed with burning mouth syndrome had significantly more of the following symptoms than did the control group: feeling of mouth burning (P < .001), dry mouth (P = .001), fear of having a serious illness (P = .015), and stinging in the mouth (P = .040).
The symptoms of taste change (P = .007), fear of serious illness (P = .011), metallic or acidic taste (P = .018), and having the sensation of a film on the gums (P = .047) were significantly associated with "an excess of psychiatric symptoms," report the researchers.
Specifically, higher scores for depressive symptoms were significantly associated with metallic or acidic taste (P = .007) and sensation of film on the gums (P = .012).
"The sensation of an unpleasant taste or other odd sensations may reflect the depressive mindset," said Dr. Davies.
Higher scores for anxiety symptoms were significantly associated with taste change (P = .007), bad breath (P = .012), and fear of serious illness (P = .023). A feeling of burning in the mouth approached significance for anxiety (P = .054).
"This also makes sense. For example, those with bad breath may have worries about social interaction. And fear of serious illness is another cardinal worry. But taste change is pharmacologically interesting," said Dr. Davies.
Generalizable Findings
"Dentists should consider questioning patients with burning mouth syndrome about these symptoms, which may assist in identifying specific psychiatric diagnoses," write the investigators.
The burning mouth symptoms of numbness in the mouth, teeth clenching, tongue thrusting around, difficulty eating spicy or acidic foods, and the sensation of having cuts in the gums were not associated with any psychiatric symptoms.
The researchers note that many medications for treating depression and anxiety disorders often overlap, including selective serotonin reuptake inhibitors and serotonin-norepinephrine reuptake inhibitors.
"Other antidepressants, such as mirtazapine, trazodone, tricyclics, and MAOIs [monoamine oxidase inhibitors] are recognized treatments in depression, but evidence that these drugs are effective in generalized anxiety disorder is lacking," they write.
In addition, "certain drugs such as pregabalin (which has been used successfully for anxiety in a dental setting), gabapentin, and benzodiazepines are effective only in anxiety disorders."
Although replication with a larger number of participants is needed, Dr. Davies said that these preliminary data may be helpful for dentists.
"We're trying to guide dentists, to think when they have these cases of burning mouth: 'could this person have diagnosable depression or generalizable anxiety disorder?' And if they do detect these symptoms, they can dig further, perhaps make a diagnosis, and then initiate an appropriate prescription," he said.
Dr. Davies also noted that the findings should be generalizable.
"I don't see why the patients in the UK are any different from those in the States. And I've already found this to be the case here in Canada. Burning mouth syndrome is a phenomenon that has been recognized worldwide, in many different environments."
Dr. Davies has disclosed no relevant financial relationships.
25th European College of Neuropsychopharmacology (ECNP) Congress. Abstract P.4.a.013. Presented October 16, 2012.
Medscape Medical News © 2012 WebMD, LLC

Send comments and news tips to news@medscape.net.
Cite this: 'Burning Mouth' Syndrome May Signal Anxiety, Depression - Medscape - Oct 23, 2012.