October 16, 2012 (Vienna, Austria) — Effective pharmacotherapy for attention-deficit/hyperactivity disorder (ADHD) may help improve driving performance in young people with the disorder — a population that is commonly known to have high rates of automotive crashes and speeding citations — new research suggests.
A study of 61 young adults with ADHD showed that those treated with lisdexamfetamine dimesylate for 5 weeks reacted 9% faster to startle events and were 67% less likely to have a collision during a driving simulation than those who received placebo.

"There was an old American advertising saying, 'Don't leave home without it.' And that's the message here," lead author Joseph Biederman, MD, from the Clinical and Research Program in Pediatric Psychopharmacology and Adult ADHD in the Department of Psychiatry at Massachusetts General Hospital in Boston, Massachusetts, told Medscape Medical News.
"Effective treatment appears to improve driving behaviors," said Dr. Biederman.
The study was presented here at the 25th European College of Neuropsychopharmacology (ECNP) Congress.
High Accident Rate
Previous research has shown that not only do people with ADHD have a high rate of traffic accidents, but these collisions are often more severe than for the general population, reported Dr. Biederman.
"While stimulant medications have proven efficacy in reducing ADHD symptomatology, there is limited knowledge as to their effects on driving impairment," write the investigators in their poster.
For this study, 75 outpatients with ADHD between the ages of 18 and 26 years were enrolled and randomly assigned to receive either titrated doses of 30 mg to 70 mg lisdexamfetamine dimesylate or matching placebo. A total of 61 of these outpatients completed the study.
A simulated driving program, completed within a simulated automotive environment, was administered twice to all participants at the Massachusetts Institute of Technology AgeLab, once before starting treatment and again 5 to 6 weeks later. During the second visit, 5 surprise events were added to the program.
Other measurements included the Adult ADHD Investigator Symptom Report Scale (AISRS) and the Clinical Global Improvement (CGI) Scale.
Public Health Issue
Results showed that the participants who received the active treatment showed significant clinical improvement in their ADHD symptoms, as measured by the AISRS and the CGI.
This group also showed significantly faster reaction/braking times during the simulator's surprise events (P = .02) and a lower likelihood of collisions (odds ratio, .33; P = .048) than the group receiving placebo.
"The reaction time result means that there was a space after stopping that was about 30 to 50 feet longer for those receiving the treatment. In that period of time, you can keep from hitting another car, a pedestrian, etc," explained Dr. Biederman.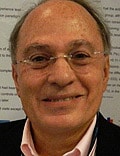 In the active medication group, 22.6% had a collision after a surprise event vs 46.7% of those in the placebo group.
"This finding has a major public health relevance, considering the high prevalence of ADHD in the population and the increased risk of accidents associated with this disorder," write the investigators.
The simulated surprise events included encounters with a concealed vehicle, an oncoming vehicle, a vehicle unexpectedly backing up, and a cyber dog (twice).
There was no significant association found between improvement in ADHD symptoms and improvement in driving performance.
"In other words, you cannot extrapolate improving in the clinic to how they're going to drive," said Dr. Biederman.
"Also, we only measured behaviors when the medication was active. So driving outside the window of medication may mean you're vulnerable to all the things we saw in the placebo patients," he added.
Documented Improvement
"We already know about this topic, but I'm glad it's down in writing," Helena Walleus, a psychiatrist from Uppsala, Sweden, told Medscape Medical News.
Dr. Walleus, who was not involved with this research, also said that this would be a good thing to teach the Swedish authorities who control who can get a driver's license.
"If we can keep our driver's license — that's been a big question for people with ADHD. These authorities were concerned that ADHD drugs would impair driving," she said.
During a discussion with Dr. Walleus after his presentation, Dr. Biederman noted that in the United States, many of these medications "have that ridiculous sticker saying to not use while operating heavy equipment."
"So it's interesting that we are documenting improvement in driving, where you're obviously handling heavy equipment. The problem is just if you drive outside the window of efficacy for the drug."
The study was funded by Shire Pharmaceuticals. Dr. Biederman reported that he is currently receiving research support from Shire, Elminda, Janssen, and McNeil; that he gave a single unpaid talk in 2011 for Juste Pharmaceutical Spain; that he received an honorarium for a chapter publication from Cambridge University Press; that he received department royalties from a rating scale used to diagnose ADHD from Eli Lilly, Shire, and AstraZeneca; and that he provided consultations for Shinogi Pharm Inc and Cipher Pharmaceuticals Inc. He has also received research support, consultation fees, or speaker's fees from numerous companies, including Abbott, AstraZeneca, Bristol-Myers Squibb, Forest, Janssen, Pfizer, and Shire. Dr. Walleus has disclosed no relevant financial relationships.
25th European College of Neuropsychopharmacology (ECNP) Congress. Abstract P.7.e.002. Presented October 14, 2012.
Medscape Medical News © 2012 WebMD, LLC

Send comments and news tips to news@medscape.net.
Cite this: ADHD Medication May Improve Driving Performance - Medscape - Oct 16, 2012.