October 11, 2012 (Orlando, Florida) — Hot flashes and night sweats appear to be linked to higher serum glucose levels and indicators of insulin resistance, according to data presented here at the North American Menopause Society 23rd Annual Meeting.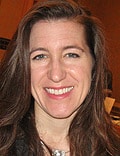 Emerging research signals a link between menopausal hot flashes and cardiovascular risk, Rebecca Thurston, PhD, from the University of Pittsburgh in Pennsylvania, told Medscape Medical News.
This latest finding, from the Study of Women's Health Across the Nation (SWAN), a large, longitudinal cohort study that follows women as they transition into menopause, adds insulin resistance to the other cardiovascular risk factors that have been linked to bothersome vasomotor symptoms in menopausal women.
"The SWAN findings show that vasomotor symptoms, particularly more frequent and severe vasomotor symptoms, may be a marker of underlying cardiovascular change for women," Dr. Thurston explained.
"We previously found increased atherosclerosis, elevated lipids, and elevated blood pressure in women with vasomotor symptoms; now we are showing elevated insulin resistance. These are all cardiovascular risk factors that fit together in the same puzzle," she said.
Dr. Thurston emphasized that it is premature to claim that there is a causal link between vasomotor symptoms and cardiovascular risk. However, the message for clinicians is that if a woman in their practice is having frequent vasomotor symptoms, particularly if the symptoms occur later, rather than earlier, after menopause, this might be a clue to do a more intense cardiovascular work-up.
"This is a reminder that as women are transitioning through menopause, their cardiovascular health is oftentimes changing, and usually not for the better," Dr. Thurston added.
Insulin Resistance Findings
The 3075 participants in SWAN study were 42 to 52 years of age at study entry, and completed questionnaires about hot flashes and night sweats. Their blood pressure, height, weight, fasting blood glucose, insulin, estradiol, and follicle-stimulating hormone levels were measured annually for 8 years.
Insulin resistance was calculated using the homeostasis model assessment (HOMA).
The researchers found that glucose levels and the degree of insulin resistance rose as the frequency of hot flashes rose.
Glucose levels were 33% higher in women who reported hot flashes 1 to 5 days per week than in those who reported no hot flashes (P = .2), and were 1.25% higher in women who reported hot flashes on 6 days or more per week (P = .0001).
Additionally, HOMA index scores were more than 2-fold higher in women who reported hot flashes 1 to 5 days per week (percent difference, 2.37; 95% confidence interval [CI], 0.36 to 4.43; P = .02) and in women who reported hot flashes 6 days or more per week (percent difference, 5.91; 95% CI, 3.17 to 8.72; P < .0001).
Again, Dr. Thurston, whose research has focused on the relation between vasomotor symptoms and the risk for cardiovascular disease, encourages clinicians to conduct cardiovascular check-ups on their patients who suffer vasomotor symptoms.
"Be aware of blood pressure [and] lipids. The glucose and insulin resistance findings represent another potential marker for cardiovascular risk. My message to clinicians treating these patients is that they should emphasize lifestyle changes, such as smoking cessation, physical exercise, and diet, in women who are having a lot of vasomotor symptoms," she said.
Would Estrogen Therapy Help These Women?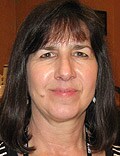 Vanessa M. Barnabei, MD, chair of obstetrics and gynecology at the University of Buffalo in New York, who was asked by Medscape Medical News to comment on this study, suggested that putting these women on estrogen therapy might improve their cardiovascular risk profile.
"If you put those women on estrogen, their insulin resistance probably will improve to some degree. There is something about the low or fluctuating estrogen levels that may be involved, which isn't surprising because it affects growth hormone and other parameters," Dr. Barnabei explained.
Dr. Thurston noted that it is unclear whether treating vasomotor symptoms will improve cardiovascular risk.
"We just don't know yet, but I think if we continue to see this kind of pattern, it may prompt us to find treatments. We are not great at predicting women's cardiovascular risk in midlife. Women do not get heart disease until their 60s and 70s. In midlife, all those traditional cardiovascular risk factors, things like our Framingham score, do not predict as well in women as in men. The overall goal of this line of research is to think about vasomotor symptoms and whether they provide an improvement in that risk prediction. We're not necessarily there yet, but this is the ultimate goal," Dr. Thurston said.
The SWAN study is sponsored by the National Institutes of Health (NIH), the National Institute on Aging, the National Institute of Nursing Research, and the NIH Office of Research on Women's Health. Dr. Thurston and Dr. Barnabei have disclosed no relevant financial relationships.
North American Menopause Society (NAMS) 23rd Annual Meeting: Abstract S-24. Presented October 5, 2012.
Medscape Medical News © 2012 WebMD, LLC

Send comments and news tips to news@medscape.net.
Cite this: Hot Flashes Linked to Insulin Resistance - Medscape - Oct 11, 2012.