October 9, 2012 (Vienna, Austria) — Movies often tackle important issues and are frequently considered to be a barometer of the times. However, when it comes to cancer, the experiences depicted in films are often quite different from reality, according to a new study.
"The patients in the movies are usually very young, about 40 years, which is not the predominant age for cancer," said study author Giovanni Rosti, MD, from Ospedale Ca' Focello in Treviso, Italy. In addition, there are more females than males with cancer in the movies, which does not reflect reality. "What was most striking for us was that the incidence of the big killers — breast cancer, lung cancer, colon cancer" — is not realistically represented in the movies, he noted.
The study was highlighted here at the 2012 European Society for Medical Oncology Congress.
The researchers reviewed 82 movies filmed from 1939 to 2012 in 13 different countries. In this cohort, 40 of the cancer patients were women and 35 were men, and 64% belonged to the upper or upper-middle social class.
In 21 films, the type of cancer was not mentioned. There were only 7 cases of lung cancer and 5 cases of breast cancer, Dr. Rosti pointed out. "The majority are leukemia, lymphoma, and brain tumors, which are rare and are 'inside' the body," he said. "You don't see leukemia like you would see laryngeal cancer."
Symptoms were noted in 72% of the movies, diagnostic tests were mentioned in 65%, and the most commonly cited treatment was chemotherapy followed by pain relief.
Healthcare professionals, such as physicians and nurses, were included in 77% of the films. Symptoms, diagnostic tests, and treatments tended to be realistic, particularly in films produced during the last 2 decades, the researchers note.
Importantly, there is a strong trend for cancer patients to die at the end of the film. In fact, this happened in 63% of the movies.
We are dealing with drama and emotion.
So why is the movie world different from real life? Dr. Rosti believes it is because "we are dealing with drama and emotion; a patient who is cured is not as dramatic and emotional."
A "movie is a movie" and the idea is to show emotion, he said. "Pain is present in 40% of the movies, but while you feel pain, you never see the patient in pain," he added.
Learning Experience for Oncologists
In recent years, movies have dealt with some of the most important issues surrounding cancer, the researchers note, including the epidemiology and environmental causes of cancer. In Erin Brockovich, hexavalent chromium contamination in the groundwater in Hinckley, California, was linked to health problems, including tumors; in Michael Clayton, a company that manufactures a carcinogenic weedkiller faces a class-action lawsuit.
Films have also tackled volatile issues such as the denial of insurance (The Rainmaker) and the management of treatment-related symptoms, including debilitating nausea and vomiting (Dying Young).
"Nowadays, movies deal with cancer through very relevant questions, as well as themes and contexts that can have a great influence on an oncologist's mind," said coauthor Luciano De Fiore, MD, from Sapienza University in Rome, Italy. "We could say that cinema is facing the most important issues related to oncological disease, such as health policy, economics, research, gender, and race, which were absent during cinema's 'first steps'," he told Medscape Medical News.
Dr. De Fiore pointed out that people primarily see movies to be entertained, not to get a dose of reality. Still, there is something to be learned from the movies.
"Even though people want to be entertained from movies, postgraduate medical schools could use our movies database to increase the consciousness of oncologists and to ameliorate the patient–health professional relationship," he said.
"By watching movies on cancer, oncologists could become more conscious of problems they are facing in the therapeutic setting: cancer and sexuality, the relationship between the patient and the medical staff, the side effects of therapies," Dr. De Fiore continued. "And some films simply make us reflect upon the meaning of life and death."
Movies Tell Many Stories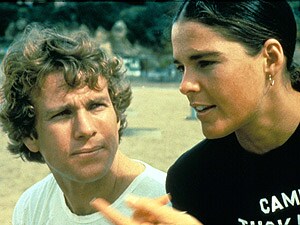 Movies about cancer tell many stories of life, love, grief, death, survival, and triumph. One of the most famous cancer films, and certainly one designed to tug on the heart strings, is the 1970 hit Love Story. Although not explicitly stated, it is implied that the 25-year-old heroine, who dies at the end of the movie, is stricken with leukemia. The movie did not tackle any deep social issues, but has become one of the most famous sad movies of all time.
Cancer also played a prominent role in the classic 1955 film Cat on a Hot Tin Roof, in which the family patriarch, who is unaware of his terminal status, is slowly dying of colorectal cancer. This early cancer film explores the consequences of withholding a diagnosis from a patient.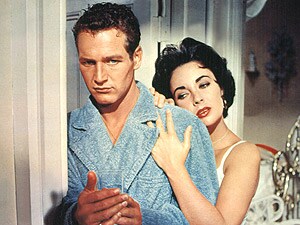 In the 2008 film Gran Torino, an older man dying of lung cancer realizes that his days are numbered and ultimately sacrifices himself to save a family.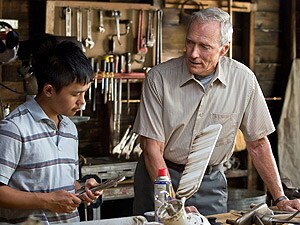 Perhaps one of the most intriguing movies involving cancer is the 1991 film The Doctor. In it, a successful surgeon who lacks compassion is diagnosed with throat cancer and is forced to experience his "own medicine." As he goes through treatment, he is forced to examine his life. When he eventually emerges disease-free — yes, in this movie the patient survives — he has a totally new outlook in both his personal and professional life.
Truth or Not?
Despite some realistic views of cancer in films, Dr. Rosti believes that there needs to be a greater effort to make cinema a bit more real. Film producers should not be so pessimistic, he noted.
"It is very rare to see a patient surviving cancer in the movies, which is not the truth," he said.
Movies need not be realistic, but well done and...beautiful.
However, Dr. De Fiore disagrees: "Movies need not be realistic, but well done and...beautiful." In movies dealing with cancer, the audience "has the chance to make an experience out of what's shown on the screen," he said.
Christoph Zielinski, MD, president of the Central European Cooperative Oncology Group, noted that theater and movies look for the dramatic elements of a story. "This has been true since the days of tuberculosis, which was at that time a death sentence," he said in a statement. La Bohème and La Traviata both feature dramatic deaths from tuberculosis, he added.
In reality, dealing with cancer involves "being diagnosed with it, being treated and, finally, surviving it," Dr. Zielinski said. In dramatizations, the focus is on the evolution of patients and their surroundings, he explained.
The prognosis for a large majority of tumors has improved over the years. However, this good news is not easy to reflect in film, which is very nicely shown by this interesting piece of research, Dr. Zielinski noted..
The authors have disclosed no relevant financial relationships.
2012 European Society for Medical Oncology (ESMO) Congress: Abstract 1408.
Medscape Medical News © 2012 WebMD, LLC

Send comments and news tips to news@medscape.net.
Cite this: Movies About Cancer Flawed But Useful - Medscape - Oct 09, 2012.