October 4, 2012 — Taking low-dose aspirin may reduce the risk for cognitive decline in older women at high risk for cardiovascular events, a new study has found.
In an observational study, researchers found that women who met criteria for being at high risk on the Framingham Risk Score were less likely to show decline on the Mini–Mental State Examination (MMSE) if they were taking aspirin than those who were not.
Although instructive, the results are not enough to spur a recommendation that all older women take daily aspirin to preserve cognition, said the study's lead author, Silke Kern, PhD, MD, Department of Psychiatry and Neurochemistry, Sahlgrenska Academy, University of Gothenburg, Sweden.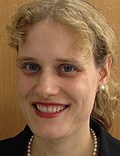 "This is just 1 study," Dr. Kern told Medscape Medical News. "If more studies showed the same result, maybe that recommendation could be made, but it's too early now."
The study was published online October 3 in BMJ Open.
Neuropsychiatric Tests
The observational study used a sample from the Prospective Population Study of Women and the H70 Birth Cohort Study; both studies used data obtained from the Swedish Population Register. The analysis included 489 women aged 70 to 92 years who completed comprehensive social, functional, physical, and neuropsychological examinations.
The participants also underwent neuropsychiatric tests, conducted in 2000 and in 2005. Tests included assessments of mental functions such as episodic memory (short term and long term), aphasia, apraxia, agnosia, and executive functioning. The primary outcome was cognitive decline, as assessed with the MMSE. Researchers diagnosed dementia using the Diagnostic and Statistical Manual of Mental Disorders, Third Edition Revised (DSM-III-R).
Investigators also gathered information on the use of acetylsalicylic acid (ASA) and other nonsteroidal antiinflammatory drugs (NSAIDs). Low-dose ASA was defined as a regimen of 75 to 160 mg daily. Of the sample, 104 participants received a daily dose of 75 mg, and 25 received a daily dose of 160 mg. Ninety-four of the participants were using NSAIDs, including 18 who also took ASA.
To assess cardiovascular disease (CVD) risk, investigators used a score based on the primary care formula from the Framingham Heart Study. High risk was defined as a 10% or higher 10-year risk for any CVD event.
Researchers found that the average decline in MMSE score during follow-up was 0.95 for ASA nonusers and 0.05 for ASA users at both periods. Women on low-dose ASA at baseline experienced less of a decline on MMSE than those not on ASA, even after adjusting for baseline MMSE, age, APOE genotype, use of other NSAIDS, and cardiovascular risk score.
Women using ASA at both examinations increased in MMSE score (P = .004) compared with those who never used ASA.
Within the group of women with a high CVD risk score, those on ASA had less of a decrease in MMSE scores than those not on ASA (-0.33 vs -0.95).
The daily ASA dose — 75 mg or 160 mg — did not affect outcomes, said Dr. Kern. The use of other NSAIDs had no beneficial effect on change in cognitive function.
Dementia Incidence
Of note, use of low-dose ASA did not influence the incidence of dementia. This could be because the sample was too small and/or the follow-up time too short, said Dr. Kern, stressing that the pathology that leads to dementia often starts 15 years before an actual dementia diagnosis. "We will continue to follow this cohort and have already begun evaluating them again, which will add more information."
The authors pointed out that the MMSE is not sensitive enough to detect small changes in cognitive function and mainly measures cognitive domains related to language, not executive dysfunction, which may be especially influenced by ASA use. "We might therefore have underestimated the effect of ASA by using the MMSE," they write
The researchers chose to use MMSE for the primary outcome because it is the most widely used cognitive test and is relatively easy to administer, said Dr. Kern. She noted that other cognitive tests used in the study, including tests of word fluency, naming, and word memory, showed similar trends, although the between-group differences were not statistically significant.
Although the mechanism by which ASA might protect the brain is not fully understood, it could be related to an antiplatelet effect, commented Dr. Kern.
"We know that low-dose ASA irreversibly blocks the formation of thromboxane A2 in platelets, producing an inhibitory effect on platelet aggregation, whereas other NSAIDS like ibuprofen are reversible inhibitors," she said. "We think it's possible that ASA might influence cognitive decline by enhancing cerebral blood flow through a reduction in platelet aggregation, but this is just one theory."
Unlike in the United States, where the American Heart Association recommends ASA for the primary prevention of CVD in this group at high risk for CVD, in Sweden, low-dose ASA is mainly prescribed to prevent events in those who already have vascular disease.
Trial Underway
Christopher M. Reid, PhD, from the School of Public Health and Preventive Medicine, Monash University, Melbourne, Australia, and his research team are undertaking a large-scale, prospective, randomized controlled trial (RCT) of low-dose aspirin in 19,000 people older than 70 years to determine the effects of aspirin on cognitive decline and incident dementia.
Asked to comment on the current study by Medscape Medical News, Dr. Reid said that this report from Sweden is an interesting observational study in a relatively small group of women. "It is adding to the evidence that there may be some neuroprotective effects of aspirin, resulting in maintaining cognitive function and potentially aiding in the delay of onset or incidence of dementia in the elderly."
This study, added Dr. Reid, "further supports the potential for aspirin to have an effect and underscores the need for RCT data to adequately address this question in a prospective manner."
The study was supported by grants from the Swedish Council for Working Life and Social Research, the Alzheimer's Association Stephanie B. Overstreet Scholars, the Swedish Research Council, the Bank of Sweden Tercentenary Foundation, Stiftelsen för Gamla Tjänarinnor, and Handlanden Hjalmar Svenssons Forskningsfond. The authors have disclosed no relevant financial relationships.
BMJ Open. Published online October 3, 2012. Abstract
Medscape Medical News © 2012 WebMD, LLC

Send comments and news tips to news@medscape.net.
Cite this: Aspirin May Curb Cognitive Decline in Women at High CVD Risk - Medscape - Oct 04, 2012.