October 3, 2012 (Updated October 4, 2012) — Hormone replacement therapy (HRT) with low-dose oral or transdermal estrogen and cyclic monthly progesterone started soon after the start of menopause improves depression, anxiety, and cognitive function in healthy women, researchers said here at the 23rd annual meeting of the North American Menopause Society (NAMS).
But, perhaps most importantly, HRT does this without posing any cardiovascular disease risk, according to results of the Kronos Early Estrogen Prevention Study (KEEPS).
The data of KEEPS are being closely guarded and nothing was released to the press or to NAMS officials, as of press time. But the study is generating a lot of buzz here at the meeting.
KEEPS was a 4-year, randomized, double-blind, placebo-controlled clinical trial involving healthy women aged 42 to 58 years (mean age, 52) who were within 3 years after menopause at the time of randomization.
The women were randomly assigned to 1 of the following 3 groups, and all also received cyclical micronized progesterone (Prometrium):
Oral conjugated equine estrogens given as Premarin, 0.45 mg/day, which was a lower dose than the 0.625 mg/day used in the Women's Health Initiative (WHI) trial

Transdermal estradiol (Climara patch) 50 μg /day

Placebo
To assess cardiovascular harm, the researchers assessed carotid artery intima media thickness (CIMT) and coronary artery calcium (CAC).
In addition, 662 women agreed to participate in the cognitive part of KEEPS, which assessed the effect of HRT on their cognitive function and mood over the 4 years of the KEEPS trial.
The trial was carried out at 9 centers in the United States. Besides studying CIMT and CAC as surrogate markers of cardiovascular disease and cognitive function, the study also assessed symptoms of menopausal hormone deficiency and sexual function for the 4 years that the women received HRT.
"Once you start designing a study like this, you try to get as many relevant measurements as you can, because you know you are not going to get another chance," S. Mitchell Harman, MD, PhD, Director and President of Kronos Longevity Research Institute, and Chief of the endocrinology division in the department of internal medicine, Phoenix VA Health Care System, Arizona, told Medscape Medical News.
Among the cardiovascular findings, KEEPS showed that neither type of estrogen replacement therapy used significantly affected systolic or diastolic blood pressure, in contrast to the higher dose of oral conjugated equine estrogens (CEE) that were used in WHI. "Those higher doses increased blood pressure levels," Dr. Harman pointed out.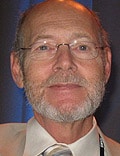 The researchers also report that oral CEE, but not the transdermal patch, was associated with an increase in HDL cholesterol levels. However, CEE also increased triglyceride levels. The transdermal patch had neutral effects on these biomarkers, the researchers said.
Transdermal estrogen appeared to improve insulin sensitivity as calculated from glucose and insulin levels as HOMA-IR (homeostasis model assessment of insulin resistance).
During 48 months of treatment with either type of HRT vs placebo, there were no apparent effects, either beneficial or deleterious, on atherosclerosis progression assessed by carotid ultrasound, and a nonsignificant trend toward less accumulation of CAC.
"KEEPS provides evidence that combined hormone therapy in recently menopausal women shows no evidence for cardiovascular harm in terms of either imaging of the arteries or known biomarkers or risk factors for cardiovascular disease," Dr. Harman said.
"That's a reassuring take away. It goes along with what the breakdown of the WHI found, that when you looked at the younger, more recently menopausal women, that there was no evidence of an increase in progression of atherosclerosis when you treat women with estrogen plus progesterone," he said.
"Significant Improvement" in Depression, Anxiety, Tension
In the portion of the study that assessed cognitive function and mood, the results were similarly positive.
"At the 4-year point, the women using the oral estrogen or estrogen patch showed no evidence of adverse effects on memory compared to the placebo group," said Sanjay Asthana, MD, Duncan G. and Lottie H. Ballantine Endowed Chair in Geriatrics and Head of the Division of Geriatrics and Gerontology at the University of Wisconsin School of Medicine and Public Health, Madison, Wisconsin.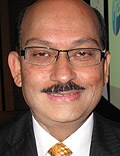 "The WHI memory study showed that in fact hormone therapy in older postmenopausal women would increase the risk for dementia and also worsen memory," Dr. Asthana told Medscape Medical News.
"The key finding here is that in fact there is no adverse effect of hormone therapy when you started in early menopausal women in KEEP. In contrast, there is significant improvement in measures of symptoms of depression, anxiety, and tension," Dr. Asthana said.
The cognitive portion of KEEPS was sponsored by the National Institute on Aging, he added.
Dr. Asthana also pointed out that women in the KEEPS study got a different form of estrogen than women in the WHI study, and this factor may have made a difference in the KEEPS results.
"One of the theories is that the form of progesterone used in WHI, medroxyprogesterone is very different than the form that KEEPS used, which is micronized progesterone, the more natural form of progesterone. We certainly did not see any adverse effects with this type of progesterone, and it was used in a cyclical fashion, not given every day as was Provera in the WHI," he said.
JoAnn E. Manson, MD, MPH, DrPH, professor of medicine and the Michael and Lee Bell Professor of Women's Health at Harvard Medical School and chief of the Division of Preventive Medicine at Brigham and Women's Hospital, Boston, Massachusetts, who presented an overview of the KEEPS rationale, design, and study population, told Medscape Medical News that the KEEPS key findings 'highlight a favorable benefit-risk profile of hormone therapy in newly menopausal women."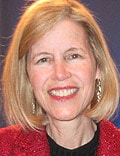 She stressed that HRT should be used only for the treatment of menopausal symptoms.
"We certainly would not say at this point in time to initiate hormone therapy for the express purpose of trying to prevent heart disease or cognitive decline; the evidence is not to that point. But for women who have menopausal symptoms and who are considering hormone replacement therapy to reduce their symptoms and improve their quality of life related to these symptoms, there were many favorable effects seen of taking hormone therapy for 4 years," Dr. Manson said.
Well-Designed Study Will Help Tailor Therapy
Margery Gass, MD, executive director of the North American Menopause Society, told Medscape Medical News, "This is a very well-designed study that looks at early menopausal women, newly menopausal women, and the effect of hormone therapy. I don't think it will change clinical practice substantially at this point. The main reasons for using hormone therapy will still be to control symptoms of menopause."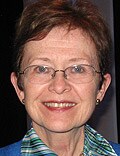 She continued, "What it could do is provide clinicians with the evidence to tailor the hormone therapy even more for women so that they could get the most benefit and the least risk. Tailoring it to their needs is going to be so important."
Dr. Gass added: "I think a very intriguing new finding from this study is that both oral estrogen and transdermal estrogen, the so-called bio identical hormones, have their own set of positives and negatives, and that's very interesting."
Weighing in with his opinion of KEEPS, Wulf Utian, MD, PhD, founding executive director emeritus of NAMS, the Arthur H. Bill Professor Emeritus of Reproductive Biology, Case Western Reserve University School of Medicine in Cleveland, Ohio, and consultant in women's health, said it is expected that estrogen would improve mood. "That has been confirmed by a number of other investigators, particularly European investigators," he said.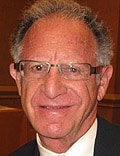 "I hope this study puts a new light in women's minds and in the minds of many providers, because it's really simply confirming what's hidden in the WHI data, but which WHI tends to gloss over, or present the glass half empty approach. If you look at the results of the WHI, right from scratch, I think it took the glass half empty approach. Even went as far as, I would say, major misrepresentation."
Ten years after WHI, all of the most recent Gallup surveys of women reveal that they fear that taking hormones will give them breast cancer, Dr. Utian said. "It's all based on this massive fear generated from WHI, so nothing has changed. If you go out and ask internists, FPs [family physicians], GPs [general physicians], are you prescribing hormones? Largely, they say no. Why? Breast cancer.
"But," he pointed out, "if you ask OB/GYNs [obstetrician/gynecologists], they are much more likely to be prescribing hormones because they have followed the literature, they feel a little more comfortable with it. Women health prescribers are more likely to take hormones themselves than they are to prescribe to their patients."
A weakness of the KEEPS study was that it was a marker study, not an outcomes study, Dr. Utian said.
"KEEPS was looking at carotid IMT and coronary calcium, both of which people are not exactly certain of their value as markers, but the markers showed no difference between placebo and active hormone, no increased risk, no decreased risk. From that perspective, that's good news for women," he said
"For women, it's a good news study. For clinicians treating symptomatic women, it should be reassuring to them and enable them to say the latest study is not showing any increased risk for cardiovascular disease."
The KEEPS preliminary findings presented at NAMS are not yet peer-reviewed and will be submitted for publication in a medical journal, the researchers noted.
The study was sponsored by the Kronos Longevity Research Institute and the National Institute on Aging of the National Institutes of Health. Dr. Harman, Dr. Asthana, Dr. Manson, and Dr. Gass report no relevant financial relationships.
North American Menopause Society (NAMS) 23rd Annual Meeting. Presented October 3, 2012.
Medscape Medical News © 2012 WebMD, LLC

Send comments and news tips to news@medscape.net.
Cite this: HRT Benefits Newly Menopausal Women, No CV Harm - Medscape - Oct 03, 2012.