October 1, 2012 (Vienna, Austria) — Improvements in breast cancer treatments are making it possible for more women to conserve their breasts after therapy. However, an analysis conducted by Carmen Criscitiello, MD, from the European Institute of Oncology in Milan, Italy, and colleagues has shown that many women who are probable candidates for breast-conserving surgery are instead undergoing mastectomies.
"These results call for a clear consensus on the role of breast-conserving surgery, especially in patients who respond to neoadjuvant therapy," said Dr. Criscitiello. "This will spare more women from receiving radical treatments," she added.
Lost in Translation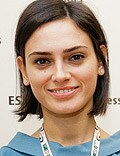 Dr. Criscitiello presented an analysis of data from the Neo-Adjuvant Lapatinib and/or Trastuzumab Treatment Optimization Trial (NeoALTTO). As previously reported by Medscape Medical News, NeoALTTO showed that combined targeted therapy appears to be more effective than a single agent in the treatment of stages I to III HER2-positive breast cancer.
NeoALTTO is a multicenter multinational trial that randomized more than 400 patients with HER2-positive primary breast cancer to 1 of 3 treatment regimens: paclitaxel plus lapatinib, paclitaxel plus trastuzumab, or paclitaxel plus concomitant lapatinib and trastuzumab. The findings demonstrated that treatment with paclitaxel plus concomitant lapatinib and trastuzumab nearly doubled the rate of pathological complete response, compared with treatment with paclitaxel plus lapatinib or paclitaxel plus trastuzumab (51.3% vs 29.5% vs 24.7%).
Because these impressive results did not translate into higher rates of breast conservation, which was about 40% in all treatment groups, the researchers decided to investigate what factors affect the choice of surgery after neoadjuvant therapy, Dr. Criscitiello.
Baseline Factors Used for Decision Making
The primary end point of NeoALTTO was the pathological complete response rate (pCR), which was defined as the absence of invasive cancer in the breast at the time of surgery. Dr. Criscitiello and colleagues evaluated how pCR related to type of surgery, patient age, histology, grade, tumor size, estrogen-receptor (ER) status, multicentricity, response to therapy, and the country where therapy was administered.
Of the 429 women analyzed, 242 (57%) underwent mastectomy and 187 (43%) underwent breast-conserving surgery. Of the 429 women, 160 (37%) achieved a pCR.
The researchers found that mastectomy was more frequent in women younger than 50 years and in women who received treatment in a developing nation. It was also more common if the tumor was multicentric, larger than 5 cm, or ER negative.
The main factors that influenced the treatment decision were the type of surgery planned at diagnosis, the multicentricity/multifocality of the tumor, and ER status, explained Dr. Criscitiello. If breast-conserving was offered to a patient before treatment, more women chose it.
However, women with multicentric tumors, ER-negative status, or a residual palpable mass after neoadjuvant therapy were less likely to undergo breast-conserving surgery.
When the analysis excluded planned surgery, "2 other factors emerged," said Dr. Criscitiello. "These were tumor size and geographic region."
Patients in developing countries were less likely to undergo breast-conserving surgery, which could possibly be attributed to less access to radiotherapy, she added.
In addition, all 17 women diagnosed with lobular cancer underwent a mastectomy despite their pCR. Of the 68 patients who achieved a radiological complete response, 36 (53%) underwent mastectomy; 25 (70%) of those who underwent mastectomy achieved a pCR.
At screening, 128 patients were considered candidates for breast-conserving surgery, but only 95 (74%) had the procedure. However, but the rates pCR were similar between the women who achieved a pCR and those who did not (79% vs 72%). Conversely, 30% of the women initially evaluated as inoperable or requiring mastectomy subsequently underwent breast-conserving surgery.
This suggests that the decision about surgical treatment after neoadjuvant therapy is based mainly on "baseline characteristics," and is independent of treatment regimen and response to treatment, Dr. Criscitiello said.
Better Communication and Use of Molecular Markers
This situation might be more a problem with communication than a problem with surgery, said Ian E. Smith, MD, professor of cancer medicine at The Royal Marsden Hospital and Institute of Cancer, United Kingdom, who served as discussant for the study.
He pointed out that there was a good remission rate with treatment, but that the "breast-conservation rate was disappointing."
Dr. Smith added that HER2 is a good target for neoadjuvant therapy, but the surgeon doesn't know if there is a pCR until the surgery takes place. "We need to train our surgeons that most patients with HER2-positive breast cancer do not need mastectomy after neoadjuvant anti-HER2 therapy," he said. "We also need to explore short-term changes in molecular markers to predict who really needs mastectomy."
Several of the researchers report relationships with industry, as noted in the abstract.
2012 European Society for Medical Oncology (ESMO) Congress: Abstract 247 O_PR. Presented September 30, 2012.
Medscape Medical News © 2012 WebMD, LLC

Send comments and news tips to news@medscape.net.
Cite this: Too Few Women Being Offered Breast-Conserving Surgery - Medscape - Oct 01, 2012.