Introduction
Self-service has become popular in many industries, so it's no surprise that it has been gaining ground with doctors and patients too.
More and more physicians are offering patient Web portals, which save time for staff and patients and reduce administrative errors. These Websites allow patients to communicate with their doctors, make appointments, order drug refills, register their insurance information, access medical records, and get lab results online 24/7.
Physicians say that the portals not only make their offices more efficient and save staff time, but they also can change the way physicians practice medicine, allowing them to help patients in ways they never expected.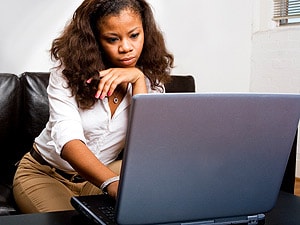 Patient portals are secure and HIPAA-compliant online applications that allow patients to interact with their doctors. Some portal applications are stand-alone Websites that sell their services to providers. Others are integrated into the doctor's existing Website. Some portals are added on to an existing electronic health record (EHR) system.
The patient portal allows patients to directly perform functions that will save staff time, including those that make business transactions more efficient. Typically, patients can access the portal through the practice's Website.
Most patient portals require the practice to have an EHR or patient management system. The secure server is often off premises, meaning that it is not located in the doctor's office.
Portals help practices get insurance registration right the first time, and that helps the practice's bottom line by cutting the number of denied claims. "Patients hate the ubiquitous clipboard they're handed when they go to a doctor's office," says Thomas Handler, MD, Research Director at Gartner Inc., a Stamford, Connecticut, information technology consulting firm. "The portal allows them to provide information while they're at home with their insurance cards and papers in front of them."
The portals help physicians get paid faster, says David Harvey, Vice President of Integration at Athenahealth, a medical billing and software company in Watertown, Massachusetts. "When a new patient registers on the portal, it's easier to check on insurance eligibility. We have 'rules' engines for all the major insurers to check on eligibility and medical necessity. If there's a problem, we can easily reach out to the patient to let them know of a problem with insurance. They can transfer to an operator if they wish. All of this happens before the patient walks in the physician's door."
Medscape Business of Medicine © 2012  WebMD, LLC

Cite this: Self-Service: The Newest Practice Time-Saver - Medscape - Sep 07, 2012.