September 4, 2012 — Movies and other forms of popular entertainment often present misinformation about and negative portrayals of schizophrenia, which can lead to confused public opinion, new research suggests.
In a review of more than 40 contemporary movies that depict characters with schizophrenia, researchers found that most of the characters showed violent behavior, almost one third showed homicidal behavior, and one fourth committed suicide.
"I was surprised in a number of ways by our findings, including that in most of the films reviewed, the characters with schizophrenia were Caucasian, and the majority were male, which doesn't match actual research," lead author Patricia R. Owen, PhD, professor in the Department of Psychology at St. Mary's University in San Antonio, Texas, told Medscape Medical News.
"I was also surprised by the high suicide rate shown and the number that showed people with schizophrenia as supernatural or having supernatural abilities, which I didn't expect at all. And I didn't expect that there would be so much reference to medications as treatment," said Dr. Owen.
She noted, however, that the high number of depictions of people with this disorder as being violent did not surprise her.
"There aren't that many big-budget, mainstream movies that feature people with schizophrenia. And most of those have some serious inaccuracies. I think a challenge for Hollywood or the big-budget directors is to make more accurate movies that are also entertaining."
Movies she recommended as showing a realistic and sympathetic representation of the disorder include The Soloist, Canvas, and Some Voices, with Daniel Craig. She also suggested Clean, Shaven — but as a teaching tool and not for the general public.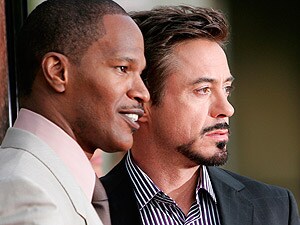 The review was published in a recent issue of Psychiatric Services.
Stereotypes and Misinformation
"Critics of entertainment media have indicated that cinematic depictions of schizophrenia are stereotypic," write the investigators. However, the pervasiveness and nature of this misinformation "are difficult to ascertain because of the lack of empirically based studies" of movies portraying this disorder, they add.
Still, they note that the depiction of a "psychiatric patient turned homicidal maniac" is becoming a common character in today's slasher movies.
This happens even though past research has shown that patients with serious psychiatric disorders, such as schizophrenia, are more likely to be victims of violent acts rather than the ones who carry them out.
"I am a clinical psychologist, and a lot of my training has been with people with schizophrenia. I also teach a course on abnormal psychology and wanted to find some popular movies to illustrate to my class what the condition is like. And I came up short. Instead, I came up with some really poor examples of how Hollywood was portraying schizophrenia," explained Dr. Owen.
"I was also surprised that many of the students in my class were confused about what some of the symptoms of the disorder were and that they were confusing it with split personalities. And I learned that they got these impressions from media. So I set out to find out what was going on in movies," she said.
For this review, 2 researchers analyzed data for English-language movies released to theaters between 1990 and 2010 that featured at least 1 character who had schizophrenia. A total of 42 characters with criteria meeting a diagnosis of schizophrenia were found in 41 movies.
The investigators assessed symptoms and treatments used by these characters, as well as causation and any stereotypes shown.
Violence Overexaggerated
Results showed that 79% of the characters portrayed with schizophrenia were men and 95% were white. The only minority portrayals were of 2 black males.
Also, "most characters displayed positive symptoms of schizophrenia," write the investigators.
These included bizarre delusions (shown by 67% of the characters), auditory hallucinations (shown by 62%), and visual hallucinations (shown by 52%).
Other findings include the following:
83% showed violent behavior toward others;

31% showed homicidal behavior;

69% participated in some form of self-harm; and

24% committed suicide during the story.
Interestingly, 7 of the characters with schizophrenia were portrayed as being gifted or as having a remarkable talent, such as in mathematics (A Beautiful Mind), music, or art; and 5 characters were shown as having paranormal abilities or experiences with otherworldly phenomena.
Psychotropic medications were the most common treatment shown (in 55% of the movies), but psychotherapy and group therapy were also depicted. The myth that "love can cure all" — including schizophrenia — was shown in 24% of the movies.
Causal factors of the disorder were not noted in 74% of the movies, but 10 movies did imply or state that a traumatic life event was a contributor.
"The contemporary movies reviewed by this study both supported and refuted stereotypes and misconceptions about schizophrenia," write the investigators.
For example, suicide rates among patients with the disorder range only from 10% to 16%, and blacks have higher rates of the disorder than other racial groups.
Overall, the findings underscore "the importance of determining how viewers interpret media messages and how these interpretations inform attitudes and beliefs both of the general public and of people with schizophrenia," they add.
Dr. Owen noted that some movies, such as the ones listed earlier, do provide a realistic picture of the challenges that people with this disorder face and that it might actually be helpful for clinicians to suggest that patients and their families watch these movies — especially The Soloist and Canvas. The latter movie shows a female protagonist with schizophrenia who is married with a child and who deals with a variety of family dynamics.
"The important thing for the public is to know that these are not people to fear but you should have empathy for them. And the association of violence with schizophrenia is overexaggerated in the movies," she said.
"If the movies and the media can reinforce and perpetuate stereotypes and misinformation about schizophrenia or serious mental illness, then I believe the media can also correct this misinformation to facilitate empathy. And people involved with media should be alert to the potential that they have."
Dr. Owen has disclosed no relevant financial relationships.
Psychiatr Serv. 2012;63:655-659. Abstract
Medscape Medical News © 2012 WebMD, LLC

Send comments and news tips to news@medscape.net.
Cite this: Schizophrenia in the Movies - Medscape - Sep 04, 2012.