July 24, 2012 (Vancouver, British Columbia) — An intervention utilizing home-based, team-centered care may help elderly patients with dementia and other memory disorders to remain in their homes for a longer period, new research suggests.
Results from the Maximizing Independence at Home (MIND at Home) trial, which included more than 300 patients with cognitive disorders, showed that those who received the coordinated care intervention for 18 months had a significant reduction in permanent home leaving for any reason compared with their peers who received "usual care."
In addition, investigators noted in a press briefing here at the Alzheimer's Association International Conference (AAIC) 2012 that the patients receiving the intervention also reported a better quality of life and had more reductions in both safety and legal issues.
"Our study provides promising preliminary evidence that the intervention can promote the ability to age in place and improve care quality," said lead author Quincy Miles Samus, PhD, from the Department of Psychiatry at Johns Hopkins University School of Medicine in Baltimore, Maryland, to attendees.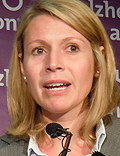 "People, at least in the US, want to stay in their home as long as possible. We're going to look closer at the cost effectiveness and see if this is a viable option for reducing healthcare costs," Dr. Samus told Medscape Medical News after her presentation.
Maria Carrillo, PhD, senior director of medical and scientific relations for the Alzheimer's Association, called this study "hopeful" and noted that it does more than show a delay in time to institutionalization by about 2 months.
"This intervention may also lower the level of stress, as it allows a family to keep their loved one at home longer," said Dr. Carrillo.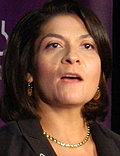 "That's part of the important decision-making process — the level at which you can no longer handle those difficulties at home as much as you would want to. So that makes this intervention an important contribution."
Public Health Priority
Past research has shown that patients with dementia disorders are at an increased risk for placement in assisted living settings.
Models of care for these patients "that attend to identification and appropriate treatment at the community level must be a public health priority," write the investigators.
The new coordinated care intervention includes a team consisting of a geriatric psychiatrist, a psychiatric nurse, and 3 bachelor-level individuals specifically trained in dementia care.
"Interventionists implemented a standardized protocol consisting of a multidimensional needs assessment, community resource referrals, memory disorder education, counselling, and problem solving and were supported by a customized web-based application to monitor care progress," report the researchers.
The MIND at Home study included 303 patients older than 69 years who lived in the Baltimore area. Of these, 265 had dementia and 38 had mild cognitive impairment.
All participants were randomly assigned to receive either the care coordination intervention (n = 110) or augmented usual care (n = 193) for a year and a half.
The primary outcome measures included time to transfer from the participant's home to another facility and reductions in unmet needs, which included legal issues and concerns over home and personal safety, meaningful activities, and general medical care.
Secondary outcomes included neuropsychiatric symptoms, depression, and quality-of-life measures.
Improved Care
Results showed that the time remaining in their home was significantly greater for the participants in the intervention group vs those in the usual care group (on average, 496 days vs 445 days; P = .02). These patients were also less likely to leave their home permanently or to die compared with their peers (30.9% vs 45.6%, respectively).
"We essentially estimate that we kept about 16 folks at home during this study period that may have transitioned out of the home if they hadn't received this intervention," said Dr. Samus.
In addition, the participants receiving the intervention had a greater reduction in total unmet needs (P = .05) and legal and safety issues (both, P = .02), and they reported a higher quality-of-life improvement score (P = .03) than did the group receiving usual care.
There were no significant between-group differences found for depression, neuropsychiatric symptoms, or proxy-rated quality of life.
"A multidimensional home-based care coordination intervention implemented by trained paraprofessionals and overseen by geriatric clinicians led to improvements in care quality," write the investigators.
A "Promising Signal"
"We are hopeful this study will help guide how community-based dementia care can be effectively and efficiently delivered in the future," said Dr. Samus in a release.
She added that the intervention "emphasized nondrug supports" and was not associated with any adverse events.
However, she also noted a need for more research, as well as for figuring out "how it might be paid for, sustained, and made available to larger groups of people over the long term."
During the Q&A session after her presentation, Dr. Samus was asked whether the 52-day between-group difference in time to transition out of the home was really very important "in the grand scheme of things," and if it really could be cost effective.
"I would first say: if it were your family member, would 2 months matter to you or to them in terms of quality of life?" answered Dr. Samus.
"Also, this was a preliminary study lasting just 18 months, and the curves actually seemed to be diverging at the end of the observation period. We're unsure if we'd been carrying out the treatment longer if there would have been even more of a divergence and if mean days at home could have been increased."
"I would say it is a promising signal," she concluded.
The study was funded by THE ASSOCIATED: Jewish Community Federation of Baltimore. Dr. Carrillo has disclosed no relevant financial relationships.
Alzheimer's Association International Conference (AAIC) 2012. Developing Topics Abstract 34009. Presented July 18, 2012.
Medscape Medical News © 2012 WebMD, LLC

Send comments and news tips to news@medscape.net.
Cite this: Team Care Helps Dementia Patients Stay at Home - Medscape - Jul 24, 2012.