July 23, 2012 (London, United Kingdom)— When 32-year-old Claire Squires collapsed in sudden cardiac arrest during the London Marathon in May, Dr Sanjay Sharma (St George's Hospital, London, UK), medical director for the race, tried in vain to save her. Now Sharma, head of the cardiology team for the 2012 Olympics, will no doubt have Squires at the back of his mind when the Games open later this week. He and his team are doing everything possible to make sure a major cardiac event doesn't grab the spotlight on sports' biggest international stage.
Like Squires, at least four elite athletes have been felled by sudden cardiac death in recent months, including soccer star Fabrice Muamba, who arrested but miraculously survived. The media attention these events have garnered has inflamed the controversy over whether better preparticipation screening would have prevented any of the deaths or whether the time has come for nations and health organizations to agree on a universal approach. And although cardiac events at past Olympic Games have been rare, they're not unheard of.
Sharma is taking no risks.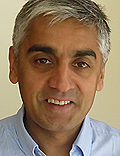 He and his team have screened the entire UK Olympic squad for possible underlying cardiac conditions that could predispose to sudden death.
"We had to screen 32 different squads from various sporting disciplines ranging from athletics to rowing, many of which contained individuals not necessarily going to make the final team," Sharma told heartwire . "The aim was to identify conditions that could potentially cause sudden cardiac death in an individual."
In all, the team led by Sharma, who heads the only sports cardiology clinic in the UK, screened around 1000 potential Olympians and identified two athletes with Wolff-Parkinson-White syndrome. Those athletes, said Sharma, were told they would have to have a catheter ablation if they wanted to compete in the games. He doesn't know if they ended up making the final squad.
No Universal Consensus
The International Olympic Committee (IOC) has recommended--but not mandated--that all countries screen their athletes to minimize the risk of sudden death. According to the IOC, if the 12-lead ECG raises suspicion of an underlying serious problem in an athlete, further tests should be performed. In many screening programs, the workup also includes an echocardiogram.
By contrast, the American Heart Association (AHA) and American College of Cardiology (ACC) do not recommend the use of ECGs for cardiovascular screening of athletes at any level. The Canadian Heart and Stroke Foundation also has no screening recommendations for athletes, nor does the Canadian Academy of Sport and Exercise Medicine, although they are in the process of developing a position paper on best practices for athlete screening and care.
At the far end of the spectrum is the Italian model, in which individuals are not allowed to participate in minor sports unless they have had a family history taken, physical examination, and 12-lead ECG. In the US and Canada, the cardiology and sports medicine community have not embraced mandatory ECG screening because of concerns about costs, access, and risk of false positives that leave some healthy kids on the sidelines. Instead, North American doctors typically rely on information from family history and physical exam to guide decisions.
We spend millions and millions on octogenarians to get back two or three years, and nothing on youngsters to get back 70 years of life.
Speaking with heartwire , Dr Robert McCormack (University of British Columbia, Vancouver), medical director for the Canadian Olympic team traveling to London, said the addition of the 12-lead ECG makes sense, especially because it is the standard of care for professional athletes in soccer leagues in Europe and North America, the National Hockey League, National Football League, National Basketball Association, and Major League Baseball, among others.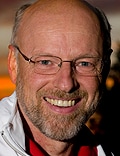 "Nothing has been decided yet, but I think there is a feeling that we need to develop some guidelines for better cardiac screening than simply taking a family history along with a physical exam," said McCormack. "It's too imprecise. It would miss a vast majority of individuals at risk for sudden cardiac death."
McCormack explains that the Italian approach has failed to catch on in some countries in part because not all sporting authorities have accepted Italian estimates for sudden cardiac death--at approximately one in 50 000 athletes. Recent studies, however, including analyses performed in National Collegiate Athletic Association athletes, corroborate the Italian numbers. And, he notes, in certain populations, the risk is higher still. In male Division I basketball--a sport largely played by African Americans--the incidence of sudden death is significantly higher than one in 50 000, said McCormack.
"The point is, at least in sports medicine, there are certain groups that are at higher risk," he said. "Elite athletes in certain sports, such as basketball, swimming, soccer, football, and cross-country skiing, tend to be at increased risk."
Beyond Sudden Cardiac Death, Some Other Concerns
For grueling endurance events at the Olympics, physicians say there is the small risk--typically elevated in extremely hot or cold conditions--that an atheromatous plaque--which wouldn't show up on an ECG or even an exercise stress test--could rupture after a protracted period of effort--for example, 26 miles of running. With coexisting dehydration, it may cause rapid occlusion of an artery, noted Sharma who, alongside his other Olympic duties, is responsible for the marathon, triathlon, long-distance cycling, open-water swim, and 20-km walk.
"And heatstroke, itself, can cause the heart to stop," he added. "If someone develops heatstroke and they get rhabdomyolysis as a result, hyperkalemia can cause cardiac arrest, so we are prepared for these situations."
For swimmers, "the concern is swimming-induced pulmonary edema," he said, noting that "some swimmers, after protracted immersion in cold water, can develop this life-threatening condition. That would be one other possible cardiac emergency that I would be looking out for."
Sharma notes that, although sudden cardiac death is rare, the prevalence of conditions causing sudden death is not. "Our own experience of screening high-level athletes is that about one in 100 has a condition that is congenital and could potentially cause problems later in midlife--such as heart failure or the heart becoming hypertrophied. And one in 300 harbors a condition that could potentially kill instantly. . . . Sadly, only 20% of athletes with these conditions manifest any symptoms whatsoever. Sudden death is often the first presentation."
Minimal intervention in a 16-year-old with a serious cardiac condition gives back about five decades of life, compared with aggressive intervention in ischemic heart disease and left ventricular systolic dysfunction, which only gives back about five to 10 years. "We spend millions and millions on octogenarians to get back two or three years, and nothing on the youngsters to get back 70 years of life," said Sharma.
Been There, Done That
Dr Jack Taunton (University of British Columbia) was chief medical officer for the 2010 Winter Olympic Games in Vancouver, so he knows how much effort and planning is needed to take care of the athletes, coaches, officials, support staff, media, and volunteers. During the Vancouver Games, health professionals treated 9200 people, many of them coaches, for ailments as minor as a cough or cold, but also for chest pain, shortness of breath, or arrhythmia, Taunton observed.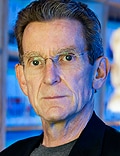 "For every competitive and noncompetitive venue, we had cardiac defibrillators, cardiac monitors, full cardiac medications, full intravenous, and full airway support," Taunton told heartwire . "In [the 2006 Olympics in] Torino, they hospitalized 1198 people, and in Salt Lake City they hospitalized 444 people. Well, there's no way that Vancouver could tolerate that. We hospitalized just 14 people and had another 43 patients treated with outpatient services. We had quite a few people go for cardiology, particularly for exercise stress tests and echocardiograms."
For the Vancouver Olympic Games, device companies donated 225 automated external defibrillators (AEDs) and 72 LifePak 15 portable heart monitor/defibrillators, Taunton noted. In addition, 10 000 cardiopulmonary resuscitation kits for first responders were available.
All told, the Canadian medical team that oversaw the Vancouver Games set up two 10 000-sq-ft polyclinics in Vancouver and Whistler, the site of the Nordic and Alpine events, such as cross-country and downhill skiing, ski jumping, snowboarding, and biathlon. There were 1560 medical professionals working during the Olympic Games and 871 for the Paralympic Games. Of these, 168 were physicians, 151 were nurses, 110 were therapists, 55 were first responders, and 150 were on-call specialists. The on-call cardiology team was led by Dr Saul Isserow (Vancouver General Hospital, BC).
In addition to the polyclinics, which were mandated by the IOC to include services for life, limb, or organ salvage, two 54-ft tractor trailers, each with more than 1100 sq ft of space for two operating rooms, four trauma beds, and four intensive-care-unit beds, were in use in Whistler.
These mobile units were set up for numerous procedures, including open-chest procedures, which were needed during a World Cup test event when a snowboarder ruptured his aorta during a crash on a run. In addition, two downhill-ski volunteers--dubbed weasel workers because their physically onerous task is to pack down and harden snow on the ski course--suffered an acute coronary syndrome during the lead-up to the Games in a World Cup event.
And one advantage that the Vancouver Olympics had over previous Games was the ability to interface with health authorities at Vancouver Coastal Health Servicesfor remote diagnosis of MRI, computed-tomography (CT), or ultrasound results.
"In the past, we could never communicate and pass an electrocardiogram or imaging to physicians outside the Olympic fence," said Taunton. In 2010, "we could send out abnormal electrocardiograms to Saul and make a recommendation. That was huge in terms of being able to do that."
What About Doping?
Another issue that may have cardiovascular consequences is the use of banned substances, some of which can cause hypertension, diabetes, and accelerate atherosclerosis. Although Sharma did not want to place the issue of doping at the forefront of concern, he said the medical staff will need to keep an open mind as to what type of athlete they are dealing with, especially because athletes are unlikely to disclose this information.
And although London 2012 will have the most extensive testing of athletes yet carried out at an Olympic games--with around half of all athletes and all medal winners slated to be checked--Sharma said some substances still remain undetectable. "In people who have been chronically doping themselves with substances that may not be identifiable, you have no idea what type of cardiac problem they may have induced in themselves," he told heartwire .
For Athletes, Help Is Close at Hand
Given the media furor surrounding Fabrice Muamba's cardiac arrest, which was swiftly followed by the sudden cardiac deaths of Italian soccer player Piermario Morosini, 26-year-old Norwegian swimmer Alexander Dale-Owen, and 24-year-old Serbian rower Nemanja Nesic, Sharma expects to see a number of concerned athletes or allied staff present to his team at the Olympic polyclinic in London.
"We may have athletes who complain of symptoms suggestive of cardiac disease," he said. "Chest pain is common, and it's not always due to cardiac causes. It may be due to a musculoskeletal injury or maybe pleurisy because they have caught a cold. I anticipate athletes coming in with palpitations, which can happen with anxiety, or if you've hit the caffeine or been training very hard. Or there may be an athlete who is not used to too much pollen who gets more breathless every time they exercise." Some teams traveling to the Olympic Games will bring their own cardiologists, he said, but if an athlete, coach, or support staff has symptoms or palpitations, they will first be seen by one of the physicians at the polyclinic.
The polyclinic is only for competitors and allied staff and will be operated by acute intensivists, a cardiologist, sports-injury doctor,orthopedist,at least two general medics, and nurses. Most diagnostics can be performed at the clinic, including CT, MRI, and ultrasounds that can scan hearts and carotid arteries, said Sharma. For the general public attending the Games, there are more than 70 000 volunteers from all sorts of specialties, including paramedics, first responders, nurses, and other medical staff.
For athletes, noted Sharma, the cardiac emergency response has been meticulously planned, including the widespread availability of defibrillators and staff who can perform cardiopulmonary resuscitation and defibrillation. For instance, "there will be at least one automated external defibrillator for every mile of the marathon, but there will be cycle responders in between who will be carrying AEDs," he told heartwire . "We need to get to that individual within two minutes if they are in ventricular fibrillation."
Chest pain is a common symptom, and it's not always due to cardiac causes.
Any athlete requiring transportation to the hospital due to a cardiac emergency will be taken to one of two dedicated hospitals: London Chest Hospital (the primary center) or University College Hospital.
"Timely CPR and defibrillation is absolutely key," said Sharma. By way of illustration, he points to the rapid response to the collapse of soccer player Muamba, who had 70 defibrillations in total and hadn't had a proper cardiac output for 78 minutes. In stark contrast was the case of Italian player Morosini. When he collapsed, there was no defibrillator in the soccer stadium and they had to wait for one to arrive--an ironic twist in the only country in the world that mandates cardiac screening for all young people.
Like Taunton's preparation for Vancouver 2010, Sharma and his team of cardiologists have been participating in test events of real races involving elite athletes to try to anticipate various scenarios. Working with Sharma will be electrophysiologist Dr Richard Shilling and interventional cardiologist Dr Adam Timmis, both of the London Chest Hospital, and two more interventional cardiologists who also cover general cardiology, Dr Narbeh Melikian (King's College Hospital, London, UK) and Dr Sam Firoozi (St George's Hospital, London, UK).
The Comforts of Home
In addition to the London medical infrastructure in place, some countries, including Canada, will set up their own polyclinics. McCormack, the Canadian medical director, said they'll be equipped to handle anything from massage to suturing to treating coughs and colds at their Health and Science Unit, formerly called the Mobile Athlete Sport Hospital (MASH). They will also bring over their own AEDs and have these available at venues where Canadian athletes are participating, along with medical support staff.
McCormack told heartwire that he and his staff have been trained to support the team's health in whatever form that might take, be it in trying to contain a virus in the Olympic Village or being medically prepared for a terrorist attack.
I'm not expecting any catastrophes.
From a medical standpoint, cardiac events--although dramatic when they occur--take a back seat to the science of elite athletic endeavor. "The most important part is just looking after the athletes and trying to optimize performance," McCormack said. "We've moved past the model of just dealing with the sick or injured athlete when they come in and onto helping improve their performance. How do we ensure that heat is not a problem? How do we minimize jet lag? How do we optimize hydration? How do we deal with bad air conditions, such as in Beijing, so that we give them the best possible chance of performing at the highest level?"
Sharma, for his part, is convinced that the Olympics will be uneventful from a cardiology standpoint, and he is well prepared for any cardiac surprises. "I'm not expecting any catastrophes," he said.
Sharma is consultant cardiologist for the UK charity Cardiac Risk in the Young, from which he has received research grants. He is also medical director of the London Marathon, for which he is paid an honorarium. He is not receiving any income for working at the Olympic Games. McCormack reports no conflicts of interest related to the Olympic Games but reports receiving institutional support for research and education from Stryker and Synthes. Taunton reported receiving $5.5 million in public donations through the Friends of the Games program to help fund medical infrastructure in Vancouver and Whistler in 2010; Medtronic donated $2.2 million for AEDs and LifePak 15s.
Heartwire from Medscape © 2012 Medscape, LLC

Cite this: London 2012: Preventing Sudden Cardiac Death on the World's Biggest Athletic Stage - Medscape - Jul 23, 2012.