July 20, 2012 — Low serum vitamin D is linked to depression, but treating with high doses of the supplement does not appear to ease depressive symptoms, new research suggests.
A randomized controlled trial conducted by investigators from the Medical Clinic, University Hospital of North Norway, in Tromsø, showed that participants with low vitamin D levels had significantly higher depression scores than participants with high vitamin D levels (P < .05) but that high-dose vitamin D supplementation for 6 months had no significant effect on depressive symptom scores when compared with placebo.
"This implies that vitamin D deficiency is the result of depression and not the cause of depression," first author Marie Kjærgaard, PhD, told Medscape Medical News.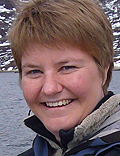 "The take-home message," she said, is that clinicians "should not try to treat depression with vitamin D, but they must be aware that this patient population is at risk of vitamin D deficiency."
The study was published online July 12 in the British Journal of Psychiatry.
Clear Negative Result
There have been a number of cross-sectional studies linking low vitamin D to depression, including 1 published in Mayo Clinic Proceedings in November 2011 and reported by Medscape Medical News at that time.
This study and others have fueled suggestions that vitamin D supplementation might help alleviate depressive symptoms. Yet "very few" randomized controlled trials (RCTs) have been done, Dr. Kjærgaard said, "and these have all been on selected populations [and] have shown diverging results. It has not yet been established if there is a causal relationship between vitamin D and depression," she added.
For the study, investigators recruited 344 healthy volunteers. At baseline, 230 had low serum 25-hydroxyvitamin D (25[OH]D) levels (< 55 nmol/L), and 114 had high 25(OH)D levels (> 70 nmol/L).
Participants with low vitamin D levels were randomly assigned to receive either placebo or 40,000 IU vitamin D3 per week for 6 months. Participants with high vitamin D levels served as nested controls.
Depressive symptoms were evaluated with the Beck Depression Inventory (BDI), Hospital Anxiety and Depression Scale (HADS), Seasonal Pattern Assessment Scale (SPAQ), and Montgomery-Åsberg Depression Rating Scale (MADRS).
There was no significant effect of vitamin D supplementation regardless of whether the data were analyzed per-protocol, as intention-to-treat, or when only participants with very low (< 25 nmol/L) and low (< 40 nmol/L) baseline vitamin D levels were included, the researchers say. Analyses stratified for sex, age, body mass index, and smoking status did not alter the results.
"Our study," said Dr. Kjærgaard, "is the first RCT on a general population with a clear negative result, indicating that there is no causal relationship." Nonetheless, "our study is only a small piece in the puzzle, and more studies most be performed to support our results."
Laura Tripkovic, RD, from the Institute of Biosciences and Medicine, University of Surrey in Guildford, United Kingdom, who was not involved in the study, agrees that more research is needed. In the meantime, "it's beneficial to maintain healthy levels of vitamin D, if not to prevent depression, then to most certainly help protect bone health," she told Medscape Medical News.
The study was supported by a grant from the Northern Norway Regional Health Authority. The authors and Dr. Tripkovic have disclosed no relevant financial relationships.
Br J Psychiatry. Published online July 12, 2012. Abstract
Medscape Medical News © 2012 WebMD, LLC

Send comments and news tips to news@medscape.net.
Cite this: Low Vitamin D a Result, Not a Cause, of Depression - Medscape - Jul 20, 2012.