July 18, 2012 (Vancouver, British Columbia) — Immunotherapy with intravenous immunoglobulin (IVIG/Gammagard, Baxter) appears to stabilize symptoms of Alzheimer's disease (AD) over the long term, new research shows.
Presented here at the Alzheimer's Association International Conference (AAIC) 2012, a small, open-label extension phase 2 trial showed that at 36 months, IVIG slowed the rate of expected cognitive decline in all participants. But the most striking finding was that it stopped decline in a subset of patients who received what proved to be the optimal dose of the immunotherapy for the entire study period.
For this subset of 4 patients, measures of cognition, memory, daily functioning, and mood were unchanged from baseline after 3 years of treatment.
"To put this in perspective, when we see patients in our clinic with AD who are untreated, there's usually measurable decline below baseline in 3 to 6 months. If we treat them with the currently available agents, they typically drop below baseline between 6 and 12 months.
"If we have a patient who goes out to 18 or 24 months without changing, then we usually begin to doubt that they have Alzheimer's...but to have 4 patients, all of whom received the same dose and who are effectively unchanged after 3 years, is a remarkable result," principal investigator Norman Relkin, MD, PhD, Weill Cornell Medical College, New York City, told reporters attending a press briefing.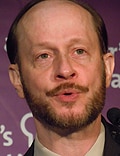 This study marks the first report of long-term stabilization of AD symptoms with any treatment.
Not a Green Light for Off-Label Use
Derived from the blood plasma of thousands of healthy young human blood donors, IVIG is a mixture of IgG antibodies. It is a candidate as a treatment for AD because it contains naturally occurring anti-amyloid antibodies and can alter immune function by reducing the harmful effects of inflammation.
IVIG, said Dr. Relkin, has an established safety record from nearly 3 decades of clinical use to treat other disorders, including several autoimmune diseases and neurological disorders, but it is not currently approved to treat AD.
Furthermore, he cautioned that these investigational findings are not intended to promote the off-label use of IVIG to treat AD.
"This agent is in limited supply and some of the indications for which it is approved represent disorders where patients can only survive with this particular product, and so we don't want to bankrupt the available supplies by creating false hope or premature use of this product," he said.
The investigators previously reported positive results of a placebo-controlled phase 2 study in mild to moderate AD. The 24 participants in that study received 6 months of treatment followed by a 12-month open-label extension in which all patients received IVIG. Several doses were tested.
Potentially Viable Therapy
To evaluate the long-term effects of IVIG, participants were offered additional IVIG treatment at the proven optimal standardized dose of 0.4/kg every 2 weeks for an additional 18 months.
Sixteen of the originally enrolled patients received treatment through month 36, including 5 patients who were originally given placebo and 11 who were treated with various doses of IVIG.
Study participants treated with IVIG 0.4g/kg every 2 weeks for the full 36 months had the best outcome, with no decline from baseline status on several measures of global functioning, cognition, daily functioning, or behavior.
In contrast, participants who were treated with placebo initially or who received other doses of IVIG declined significantly. However, regardless of dose, IVIG-treated patients fared better than those on placebo.
In addition, patients who were switched from placebo to the optimal IVIG dose showed improvement. "This is important," said Dr. Relkin, "because it suggests that patients who are a little bit further along in the disease can benefit."
"By the results that we've shown here, we've established that intravenous immunoglobulin is potentially a viable therapy for as long as 36 months and perhaps longer," he added.
The investigators report that IVIG was well tolerated. Adverse effects were generally limited to short-lived rashes, fevers, and chills. However, 1 patient had a stroke during the extension period of the study.
The safety profile of IVIG is well known, said Dr. Relkin, and there does not appear to be any unexpected adverse effects that are specific to its use in this patient population.
Disease Modifying?
It is too soon to tell whether IVIG is a disease-modifying treatment for AD, said Dr. Relkin. However, results from a phase 3 trial known as the Gammaglobulin Alzheimer's Partnership (GAP) that is currently under way "will shed more light on this important question."
The GAP study is designed to assess the safety and efficacy of 18 months of IVIG treatment in 390 patients with mild to moderate AD. Results are expected in the first half of 2013.
Commenting on the study findings for Medscape Medical News, Ralph Nixon, MD, chair of the Alzheimer's Association medical and scientific advisory council, said they are promising.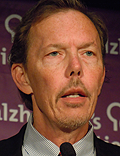 "I think this study shows some very hopeful signs that perhaps we can look forward to a possible positive outcome of the phase 3 trial, so it is giving us some glimmer of encouragement," said Dr. Nixon.
However, he echoed Dr. Relkin's view that it is not yet clear whether IVIG can change the course of AD.
"We don't know what the actions of this treatment are at the level of the brain. We don't know if it is truly modifying the disease. What we know is that it is changing some of the functional outcomes, which would suggest that it is modifying the pace of the disease."
Dr. Nixon said he also shared Dr. Relkin's concern that news of the trial results might prompt off-label use of IVIG in AD.
"It is difficult to balance the hope that this is going to be a meaningful treatment with the caution not to jump the gun, especially since we're close to having a phase 3 trial result. So why would you take the risk [of using IVIG off label] before you even know if we can replicate these findings? We need to see the results of the phase 3 study and see where we stand after that," said Dr. Nixon.
Majid Fotuhi, MD, PhD, a practicing neurologist and chairman and medical director of the Neurology Institute for Brain Health and Fitness in Lutherville, Maryland, said he has been approached by patients asking for IVIG treatment.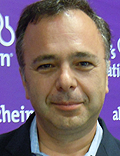 Dr. Fotuhi noted that the fact that patients in the study "remained stable over a 3-year period is quite impressive."
Nevertheless, he noted that even if the phase 3 findings are positive, the high cost of IVIG could prove to be significant limitation. He added that although the treatment was well tolerated in the study population, where it was delivered by expert clinicians, it is unclear whether the side effect profile would be as impressive if such treatment were more widely available.
The study was supported by an investigator-initiated grant from Baxter to Weill Cornell Medical College. Dr. Relkin reports that he receives research support from the National Institutes of Health, Baxter Healthcare, and the Leon Levy Foundation. He also reports that he is a consultant for Eisai Research and Kyowa Hakko Kirin. The study coauthors, Dr. Nixon, and Dr. Fotuhi have disclosed no relevant financial relationships.
Alzheimer's Association International Conference (AAIC) 2012. Abstract P3-381. Presented July 17, 2012.
Medscape Medical News © 2012 WebMD, LLC

Send comments and news tips to news@medscape.net.
Cite this: IVIG Offers Long-term Stabilization of Alzheimer's Symptoms - Medscape - Jul 18, 2012.