July 17, 2012 (Vancouver, British Columbia) — Various sleep problems, including too little and too much sleep, disorders such as sleep apnea and circadian rhythm disruptions, and even excessive daytime sleepiness (EDS) may all be linked to cognitive decline, according to new trials presented here at the Alzheimer's Association International Conference (AAIC) 2012.
The first, which examined data from more than 15,000 participants in the Nurses' Health Study, showed that women who regularly slept 5 hours or less a night or 9 hours or more a night had an increased risk for cognitive decline compared with the women who regularly slept for the common goal of 7 hours per night.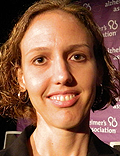 "There needs to be more research to find out what's going on with these longer and shorter sleepers. But for now, it may be a good thing to ask patients about their patterns," lead author Elizabeth Devore, ScD, instructor in medicine at Brigham and Women's Hospital and Harvard Medical School in Boston, Massachusetts, told Medscape Medical News following her presentation.
"This is what I call the 'sweet spot of sleep.' And the recommendation for clinicians is to promote that sweet spot and the kind of daytime activity that will help to get those hours of sleep," said press briefing moderator Constantine Lyketsos, MD, chair of the Alzheimer's Association International Society to Advance Alzheimer's Research and Treatment (ISAART).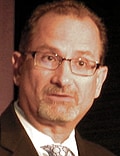 "It's all about maintaining good sleep hygiene, in the same way that you would maintain your body hygiene."
Other studies presented at the same session showed that women with sleep disordered breathing were more than twice as likely to later develop mild cognitive impairment (MCI) than their peers without the disorder and that older men and women in France with EDS were almost 30% more likely to have later cognitive decline than those without EDS.
Bad Sleep Equals 2 Years of Aging
"Sleep patterns change with age, and we know very well that sleep is inextricably linked to good health. It's been a question for a while as to how sleep influences cognitive aging," said Dr. Lyketsos.
"I think it's unusual that we have these studies come together at this time to say essentially the same thing, which is that disruptions of various kinds throughout the lifespan are probably accelerators of cognitive aging and risk factors for dementia."
According to the investigators, sleep disturbances affect up to 50% of older populations. Although these problems are often treatable, they have been associated with falls, comorbidity, and even mortality.
Dr. Devore and colleagues assessed data on 15,263 participants who were 70 years of age or older during their first cognitive assessment, which concentrated predominantly on memory tests. The women underwent 3 biannual follow-up assessments and reported their sleep duration in both mid- and later life.
In addition, baseline plasma amyloid-beta (Aß) and the ratio of Aß42/40 were measured in 468 of the participants.
Initial findings showed that those who had nightly sleep durations of 5 or fewer hours or 9 or more hours showed significantly "lower average cognition" later on than those who averaged 7 hours per night.
"Having abnormal sleep duration was cognitively equivalent to aging by 2 years," write the investigators.
Public Health Implications?
No matter how long the sleep duration, women who experienced changes by at least 2 hours per night between midlife and later life showed worse cognitive function compared with their peers who did not have these changes.
In the subanalysis, lower ratios of Aß42/40 were found in the participants who had fewer or greater than 7 hours per night of sleep compared with those who had 7 hours, "potentially indicating disproportionate accrual of soluble Aß42 into insoluble plaques in the brain."
"I think there's the potential for this to have substantial public health implications. Down the road, it could potentially lead to the eventual identification of sleep- and circadian-based strategies for mitigating cognitive impairment and Alzheimer's disease," said Dr. Devore.
A second study, led by Kristine Yaffe, MD, professor of psychiatry, neurology, and epidemiology at the University of California–San Francisco and from the San Francisco VA Medical Center, examined 1309 women (mean age, 82.3 years) who underwent several days of wrist actigraphy, which recorded movement to measure total sleep time, waking after sleep onset, and sleep onset latency.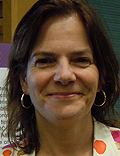 In addition, 298 of the women underwent overnight polysomnography, which monitors brain function, eye movements, breathing, heart rhythm, and muscle activity. Neuropsychological and cognitive status was also assessed 5 years later for all the participants.
Results showed that a significantly increased risk for MCI/dementia at the 5-year study point was found for the women with sleep disordered breathing at baseline compared with those who did not have the condition (adjusted odds ratio [OR], 2.33; 95% confidence interval [CI], 1.28 - 4.25).
There was also a significant risk for MCI/dementia in those who had delayed circadian rhythm acrophase timing compared with the women who had average timing (OR, 1.71; 95% CI, 1.22 - 2.45).
In addition, impaired global cognition (OR, 2.37), verbal fluency (OR, 2.17), and verbal recall (OR, 1.83) were found in the participants who had more episodes of nighttime wakefulness, representing sleep fragmentation.
Chicken or the Egg Issue
"In the past, it's been a chicken and egg thing. Did the dementia lead to sleep problems or did sleep problems lead to dementia? That was the overarching question in our study," Dr. Yaffee told conference delegates.
"We wondered: is it that these people just aren't getting rest? Or is it actually the decreased oxygen level? And at least in our hands, it seems to be the hypoxia. That seems to be the thing that's related to risk of dementia and MCI."
Still, she noted that the overall mechanisms remain unclear for the associations between sleep quality and cognitive impairment.
"I think we're just beginning to get a sense of what might be going on. But we do believe it might be related to increased amyloid-beta deposition, as well as related to hypoxia," said Dr. Jaffe.
"We need to understand this much more because this really could be treatable. We could possibly intervene and delay or somehow prevent some of the cognitive sequelae."
A third study, led by Yafei Huang, from Washington School of Medicine in St. Louis, Missouri, examined hourly cerebrospinal fluid (CSF) and plasma samples collected during a 36-hour period from older adults with and without dementia and from their younger counterparts. These samples were examined for Aß40 and Aß42, as well as for amyloid precursor protein (APP).
The investigators found that circadian patterns were found in CSF, plasma Aß, and APP. However, there was no correlation found between the first 2 markers.
Although APP-a and APP-b, Aß40, and Aß42 were correlated in the patients who did not have amyloidosis, there was no correlation found between Aß42 and the APPs in those with the disorder, suggesting that "normal physiologic regulation of CSF Aß42 is impaired in the presence of amyloidosis," write the researchers.
Good News
"These findings support the idea of an active circadian regulation of beta-amyloid and may provide insight into the pathophysiological changes in Alzheimer's," said Dr. Huang.
William Thies, PhD, chief medical and scientific officer of the Alzheimer's Association, said in a release that the study's results indicate that "circadian rhythms and age should be studied further and better understood...to ensure standardized, accurate measurements of key Alzheimer's proteins for future early detection of the disease."
"It's interesting that Dr. Huang reminds us how the key marker of the Alzheimer's process fluctuates through the course of the day and how the fluctuations dampening might in some way be linked to changes in cognition. It's a tantalizing link between circadian rhythm and sleep and the fluctuations in amyloid," added Dr. Lyketsos.
Finally, the fourth sleep disturbances presentation examined 4894 participants older than 65 years from the French Three-City Study. Of these patients, 18% had EDS.
The results, which were presented by Claudine Berr, PhD, MD, from INSERM in Montpellier, France, showed that those with EDS had a significantly higher risk for cognitive decline, as measured on the Mini-Mental Status Examination, than the participants without EDS (adjusted OR, 1.33; 95% CI, 1.08 - 1.64). The OR remained significant (1.26; 95% CI, 1.02 - 1.56) after adjusting for depression, body mass index, and chronic disease.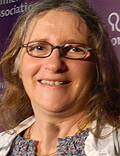 "The studies presented today at AAIC suggest that cognitive health declines over the long term in some people with sleep problems," said Dr. Thies.
"The good news is that tools already exist to monitor sleep duration and quality and to intervene to help return sleep patterns to normal," he added.
Study 2 was funded by the National Institute on Aging. Study 3 was funded by AstraZeneca, the National Institutes of Health, and the Knight Initiative for Alzheimer Research. Study 4 was funded by the Fondation pour la Recherche Medicale, Caisse National Maladie des Travailleurs Salaries, Direction Generale de la Sante, MGEN, Institut de la Longevite, Agence Francaise de Secuirte Sanitair des Produits de Sante, the Regional Governments of Aquitaine, Bourgogne, and Languedoc-Roussilon, the Foundation de France, the Ministry of Research-INSERM Programme, Eisai, Agence Nationale de la Recherche, and Fonds de Cooperation Scientifique Alzheimer. All study authors and Dr. Lyketsos have disclosed no relevant financial relationships.
Alzheimer's Association International Conference (AAIC) 2012. Abstracts F2-03-01, F2-03-02, F2-03-03, and F2-03-03. All presented July 16, 2012.
Medscape Medical News © 2012 WebMD, LLC

Send comments and news tips to news@medscape.net.
Cite this: Sleep Quality Now May Affect Cognition Later - Medscape - Jul 17, 2012.