Revised June 22, 2012 — Psychological distress may be linked to increased mortality from cerebrovascular disease as well as from coronary artery disease, new research suggests.
A large population-based study showed that those with psychological distress, including depression, anxiety, and sleep disturbance, had a 66% increased risk for death from stroke and a 59% increased risk for death from ischemic heart disease compared with those with no symptoms of psychological distress.
These associations remained similar after adjusting for confounders such as body mass index (BMI), blood pressure, and a clinical diagnosis of diabetes. In addition, the investigators found a dose-response effect as distress scores increased.
"In the area of psychology and health, many previous studies have focused on examining the association between psychosocial risk factors and coronary disease, although few have considered stroke as an outcome," lead author Mark Hamer, PhD, from the Department of Epidemiology and Public Health at the University College London, in England, told Medscape Medical News.

He noted that the associations found in this study between psychological distress and coronary heart disease and between distress and stroke "were similar in magnitude."
"Thus, psychological distress not only influences coronary disease but also other types of cardiovascular diseases, possibly indicating a similar underlying mechanism. We should be screening for these factors more carefully in primary prevention," said Dr. Hamer.
The study was published online June 18 in the Canadian Medical Association Journal Sciences (CMAJ).
Long-term Follow-up
The researchers examined data from 68,652 adults (45% men; 96.1% white; mean age, 54.9 years) who participated in the Health Survey for England study. None of the participants had any cardiovascular disease at baseline.
The 12-item version of the General Health Questionnaire (GHQ-12) was used to measure psychological factors, including depression, anxiety, social dysfunction, sleep disturbance, and loss of confidence.
Psychological distress was defined as a score of 4 or higher on the GHQ-12.
All participants were followed for an average of 8.1 years (until 2008) for cause-specific death.
Results showed that 2367 deaths caused by cardiovascular disease occurred during follow-up, including 11,010 deaths from ischemic heart disease, 562 deaths from cerebrovascular disease, and 795 deaths from other cardiovascular-related factors.
Of all the study participants, 14.7% suffered from psychological distress.
There was a significantly increased risk for death from cerebrovascular disease for those who had psychological distress compared with those who had no distress symptoms at baseline (adjusted hazard ratio [HR], 1.66; 95% confidence interval [CI], 1.32 - 2.08; P < .001).
Those with psychological distress also had a significantly increased risk for death from ischemic heart disease (adjusted HR, 1.59; 95% CI, 1.34 - 1.88; P < .001) and from "all cardiovascular disease" (adjusted HR, 1.61; 95% CI, 1.44 - 1.79; P < .001).
Other risk factors for death from cerebrovascular disease included smoking (HR, 1.71), use of antihypertensive medications (HR, 1.26), and age (per-year increase: HR, 1.16).
Implications for Prevention
"The association between psychological distress and cerebrovascular disease was only marginally attenuated after adjusting for possible confounders," write the investigators.
In subgroup analysis of the 52,481 participants who provided blood pressure data, "adjusting for systolic blood pressure did not attenuate the effect estimate" (HR, 1.69).
The results were also "only marginally changed" when adjusting for BMI, diabetes diagnosis, physical activity, and alcohol consumption.
Finally, as scores on the GHQ-12 increased, the risk from death due to cerebrovascular disease increased (HR, 1.09 for an increase of 1 standard deviation in score).
"These data suggest that the cardiovascular effects of psychological distress are not limited to coronary artery disease," write the investigators.
"Our data [also] suggest that questionnaires such as the GHQ-12 could be of value in systematic screening aimed at improving the recognition of common mental disorders for reducing the risk of cardiovascular disease," they add.
Common, Treatable Problem
"Overall, I thought this was an excellent study," Wayne Katon, MD, professor and vice-chair in the Department of Psychiatry and Behavioral Sciences at the University of Washington Medical School in Seattle, told Medscape Medical News.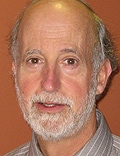 "It was a very large sample that was followed for a long length of time, and they controlled for a lot of confounders that were not controlled for in previous studies, such as sociodemographic features, including poverty and education, as well as health-risk behaviors like smoking and obesity," said Dr. Katon, who was not involved with this research.
He said that the takeaway message is that psychological distress is an extremely common problem in the general population, especially in primary care.
"This showed in a community population that psychological distress is associated with a higher risk of both cardiovascular deaths and cerebrovascular deaths. The common types of distress are anxiety and depressive disorders, which nowadays are highly treatable."
"So we really should be promoting enhanced education of our primary care practitioners, who see most of these folks, to screen better and provide more effective treatments in order to prevent these adverse physical outcomes," said Dr. Katon.
Limitations he cited included the measurement used to assess chronic illnesses in the study population.
"In general, people with psychological distress tend to have more illnesses of all types. And [the investigators] only controlled for some of those illnesses and not all of them," he said.
"I think that would have made it a little bit better study. But overall, it's quite convincing and certainly correlates with previous evidence."
Dr. Katon added that "more and more longitudinal data" are showing that psychological distress in general, and depression and anxiety in particular, are risk factors for chronic physical illnesses such as diabetes, asthma, heart disease, and cerebrovascular disease.
"This study adds to the emerging evidence that psychological distress has dire ramifications for bodies over time. And that's particularly true if it isn't effectively treated."
The authors and Dr. Katon have disclosed no relevant financial relationships.
CMAJ. Published online June 18, 2012. Full text
Medscape Medical News © 2012 WebMD, LLC

Send comments and news tips to news@medscape.net.
Cite this: Stress Also Ups Risk for Death From Stroke - Medscape - Jun 20, 2012.