May 1, 2012 — Older adults who actively use their mind and body may be less apt to develop mild cognitive impairment (MCI) down the road, according to new data from the population-based Mayo Clinic Study of Aging (MCSA).
"We observed that engaging in computer use and moderate physical exercise is associated with decreased odds of having MCI and we have controlled for age, sex, education, and caloric intake. Therefore these findings cannot be explained by these factors," Yonas Geda, MD, from the Mayo Clinic, Scottsdale, Arizona, commented in a Mayo Clinic podcast.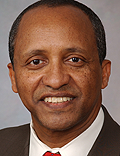 Preliminary data from the study were released at the American Academy of Neurology (AAN) 62nd Annual Meeting in 2010 and were reported by Medscape Medical News at that time. The full results are published in the May issue of the Mayo Clinic Proceedings.
Previous studies have shown independent associations of either physical exercise or mentally stimulating activities with MCI. For example, as reported by Medscape Medical News, Dr. Geda's team has shown that moderate exercise done during midlife or even later in life reduces the risk of MCI in men and women with normal cognitive function at baseline.
Engaging in mentally stimulating activities, such as using a computer, doing crafts, reading books, and playing games, has also been linked to decreased odds of developing MCI.
However, "to our knowledge, no study has specifically examined the presence of simultaneous engagement in physical exercise and computer activities on the outcome of MCI, after accounting for caloric intake," Dr. Geda and colleagues note.
In their latest study with the MSCA cohort, the investigators singled out computer use and studied its impact when combined with moderate physical activity on cognitive function.
"As frequent computer use has become increasingly common among all age groups, it is important to examine how it relates to aging and dementia. Our study further adds to this discussion," Dr. Geda said.
Additive Effect
The study population consisted of 926 elderly participants aged 70 to 93 years. Of these individuals, 109 (12%) had MCI, and the remaining 817 (88%) were cognitively normal. All participants completed questionnaires that assessed cognitive activities, including computer use, physical exercise, and caloric intake, within 1 year of the date of interview.
The researchers report that median daily caloric intake was significantly higher in participants with MCI than in cognitively normal participants (odds ratio [OR], 1.04; 95% confidence interval [CI], 1.02 - 1.06; P = .001).
Using a multivariable logistic regression model, the researchers examined the impact of 2 lifestyle factors (computer use and physical exercise) after adjusting for a third lifestyle factor (caloric intake) on aging and MCI.
"There was no significant multiplicative interaction (P = .78); however, there was an additive interaction between moderate physical exercise [such as brisk walking, hiking, aerobics, or using an exercise bike] and computer use (P = .01).
Compared with the reference group (no moderate physical activity and no computer use), moderate physical activity alone showed a protective trend (OR, 0.61; 95% CI, .36 - 1.04; P = .068), as did computer use alone (OR, 0.53; 95% CI, .27 - 1.02; P = .058).
However, those who engaged in moderate physical exercise and used a computer had significantly decreased odds of having MCI (OR, 0.36; 95% CI, .20 - .68), compared with the reference group.
"This is a case-control study. We need to confirm the findings in a future cohort study," said Dr. Geda. "Until then, we consider this as preliminary, and hopefully at some point in the future we will be able to use interventional research to see such an outcome."
The study also did not investigate mechanisms of action for the apparent synergistic protective effect of computer use and moderate physical exercise. It is possible that the combined activities may have direct beneficial effect on the brain.
"Physical exercise may target a particular circuit in the brain (eg, increasing the production of brain-derived neurotrophic factor in the hippocampus), whereas cognitively stimulating activity (eg, computer use) may enhance functional connections contributing to cognitive reserve," they write.
The researchers note that it is also possible that these 2 lifestyle factors "may be a marker of a healthy and disciplined lifestyle."
Topic of "Great Interest"
Reached for comment on the study, Joe Verghese, MD, from the Albert Einstein College of Medicine in New York City, called the findings "really interesting; especially with the rapidly aging population, there is great interest in the scientific community and the general public in finding ways to actually prevent cognitive decline."
"In general," Dr. Verghese said, "what people have found is that cognitively stimulating activities do seem to have a protective effect on dementia and mild cognitive impairment and physical activity too, although in most studies, that seems to have a less strong effect than mentally stimulating activities. The question has also been which activity is better. As a clinician, I get that question all the time. My general feeling has been if it's challenging enough, then it's good for you, irrespective of the activity."
Dr. Geda and colleagues caution that their assessment of computer use was "very limited." They only asked how many times per week a person engaged in computer activities.
Dr. Verghese said he "suspects" that the computer activities that actually had an effect in this study involved people doing something "other than just checking email," such as playing brain games, learning on the computer, or browsing.
"Trying to quantify what about the computer use is helpful would be important, especially going forward to test this in a clinical trial," Dr. Verghese said.
The study was supported by the National Institutes of Health, the Robert Wood Johnson Foundation, and the Robert H. and Clarice Smith and Abigail Van Buren Alzheimer's Disease Research Program. Dr. Geda has disclosed no relevant financial relationships. Disclosures for other authors of the study are listed with the original article. Dr. Verghese has disclosed no relevant financial relationships.
Mayo Clin Proc. 2012;87:437-442.
Medscape Medical News © 2012 WebMD, LLC

Send comments and news tips to news@medscape.net.
Cite this: Computer Use Plus Exercise Cuts Risk of Cognitive Impairment - Medscape - May 01, 2012.