April 25, 2012 — Eating too much junk food may increase risk for depression, a large study suggests.
In a cohort study of almost 9000 adults in Spain, those who consistently consumed "fast food," such as hamburgers and pizza, were 40% more likely to develop depression than the participants who consumed little to none of these types of food. In addition, investigators found that the depression risk rose steadily as more fast food was consumed.
Participants who often ate commercial baked goods, such as croissants and doughnuts, were also at significant risk of developing this disorder.
"We were not surprised with the results. Several studies have analyzed the association between fast food and commercial bakery consumption and physical diseases, such as obesity or coronary heart disease," Almudena Sánchez-Villegas, PhD, from the Department of Clinical Sciences at the University of Las Palmas de Gran Canaria and the Department of Preventive Medicine and Public Health at the University of Navarra in Pamplona, Spain, told Medscape Medical News.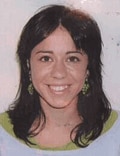 "With these results, a relatively new line of research is open. Limiting trans fatty acids content in several foods, avoiding the consumption of fast food and bakery, and increasing the consumption of other products such as vegetables, legumes, and fruits should be a primary goal for clinicians and public health makers," she added.
The study is published in the March issue of Public Health Nutrition.
Croissants, Doughnuts, and Muffins, Oh My!
According to the investigators, depression affects around 121 million people throughout the world.
Although "little is known about the role of diet in the development of depressive disorders," past studies have suggested that olive oil, B vitamins, and omega-3 fatty acids may play a preventative role, write the researchers.
As reported by Medscape Medical News, Dr. Sánchez-Villegas and colleagues published a study last year in PLoS One that linked consumption of trans unsaturated fatty acids (TFA) to a significantly increased risk for depression.
For the current study, they sought to specifically examine the role that consumption of fast food and processed food may play in the development of this disorder.
The researchers examined data on 8964 adults from the Seguimiento Universidad de Navarra (SUN) Project, an ongoing diet and lifestyle tracking study that started in 1999. None of the SUN participants had been diagnosed with depression or had taken antidepressants before the start of the study.
Exposures and outcomes were gathered through surveys mailed out biennially to the participants. A food frequency questionnaire was used to assess dietary intake. Fast food consumption was defined as total consumption of hamburgers, pizza, and hot dogs/sausages. Commercial baked goods consumption was defined as total consumption of croissants, doughnuts, and muffins.
Incident depression and/or self-reported physician-made diagnosis of depression, antidepressant use, and demographic and lifestyle data were recorded on other questionnaires.
Curb the Junk Food
Results showed that 493 of the participants were diagnosed with depression after a median follow-up of 6.2 years.
Those who were found to have the highest levels of consumption of fast food showed a significantly higher risk of developing depression compared with those who had the lowest levels of consumption (adjusted hazard ratio [HR], 1.40; 95% confidence interval [CI], 1.05 - 1.86; P = .01).
"Moreover, a significant dose-response relationship was found (P for trend = .001)," report the researchers.
However, the researchers note that even small quantities of fast food were linked to a significantly higher risk for depression.
Participants who often consumed commercial baked goods were also at increased risk of developing this disorder (adjusted HR, 1.43; 95% CI, 1.06 - 1.93).
The investigators also found that the study participants with the highest consumption of fast food and of commercial baked goods were more likely to be single, less active, smoke, work more than 45 hours per week, and eat less fruits, vegetables, nuts, fish, and/or olive oil.
"Although more studies are necessary, the intake of this type of food should be controlled because of its implications on both health (obesity, cardiovascular disease) and mental well-being," said Dr. Sánchez-Villegas.
The researchers add that the legally permitted content of TFA in these foods "should be reviewed."
Dietary Assessment "Prudent"
"This Spanish team conducted very good, quality research and took considerable care to consider multiple possible causes of confounding, such as other factors that may explain both dietary habits and risk for depression," Felice Jacka, PhD, research fellow at Deakin University in Melbourne, Australia, told Medscape Medical News.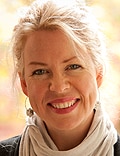 "For example, they take into account many variables that may be proxies of health consciousness or overall health lifestyle, such as the use of seat belts, frequency of medical and dental checkups, and drunk driving, as well as marital status, smoking, alcohol consumption, and intake of nutrient-dense foods. The study sample is also large and well described, and the prospective cohort design affords the potential for investigating cause-effect relationships," she added.
Dr. Jacka noted that the results support a previous study that she and her colleagues published recently in the American Journal of Psychiatry, which showed that women who consumed a diet higher in unhealthy and processed food were likely to be depressed. In a study published in the Australian and New Zealand Journal of Psychiatry, they reported the same results in a cohort of adolescents.
The results of the current study "are also concordant with the two prospective studies in this field, in both adults and adolescents, reporting that unhealthy diets are associated with an increased risk for mental health problems over time," she reported.
She added that although this study was rigorously conducted and is methodologically sound, "it is perhaps a shame that [it] does not have data on diagnoses of depression ascertained via clinical assessments. However, this is rare in large epidemiological studies, and the measures they have used have been shown to be valid."
Dr. Jacka noted that because diet and mental health research is relatively new, it is often uncommon for clinicians to consider diet as an intervention target in clinical care.
"However, this study adds to the rapidly growing and highly consistent body of literature suggesting that depression is another common, noncommunicable illness with a significant lifestyle component," she said.
"As such, it is prudent for clinicians to assess and address the dietary as well as exercise habits of their patients, in addition to pharmacological and other established treatments."
The study was supported by the Spanish Government Instituto de Salud Carlos III, Fondo de Investigaticiones Sanitarias, and the Navarra Regional Government. The study authors and Dr. Jacka have disclosed no relevant financial relationships.
Public Health Nutr. 2012;15:424-432. Abstract
Medscape Medical News © 2012 WebMD, LLC

Send comments and news tips to news@medscape.net.
Cite this: Junk Food Linked to Depression - Medscape - Apr 25, 2012.