Introduction
Between lawsuits and high premiums, the malpractice climate seems like gloom and doom. One effort to improve the situation, which is having moderate success, has been to raise the bar for expert witnesses.
In some states, legislators have been making it increasingly difficult for someone to qualify as an expert witness who can testify in medical malpractice cases. These new laws are more rigorous in regard to required credentials and expertise.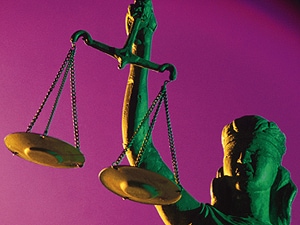 This has been an unrecognized benefit to doctors because it has resulted in a significant decrease in the number of suits filed. Plaintiffs' attorneys have found it difficult to identify an appropriate expert who meets the standards and is willing to testify.
Not All Experts Are Equal
The standards qualifying expert witnesses in medical malpractice cases vary widely among states. A significant degree of tort reform in many states has invoked stricter requirements to testify as an expert.
There are generally 2 standards that must be met by would-be expert witnesses: training and location. An expert is usually required to practice within the same specialty and in the area of testimony at the time the alleged malpractice event occurred.
Another requirement is provision of a pretrial report or affidavit attesting that substandard care occurred on a more-likely-than-not basis, which must be provided at the time the case is filed with the court. This has proven to be increasingly difficult; it is expensive, the trial court is more likely to reject them, and experts face retribution from state boards and hospitals where they practice.
Medscape Business of Medicine © 2012  WebMD, LLC

Cite this: Anthony Francis. Malpractice: An Effective Ray of Hope for Doctors - Medscape - May 03, 2012.