April 13, 2012 — Poor dental health has been linked to an increased risk for dementia, new research shows.
In a study of more than 4000 elderly adults in Japan, those who had few teeth and who did not use dentures or who did not visit a dentist regularly had a significantly higher risk for dementia onset than the participants who practiced better dental health practices.
"The number of dementia patients is increasing, but there are no effective treatment and prevention methods. Therefore, finding risk factors contributes to solving the problem from the viewpoint of prevention," co-investigator Yukio Hirata, PhD, DDS, professor in the Division of Sociological Approach in Dentistry at the Kanagawa Dental College in Japan, told Medscape Medical News.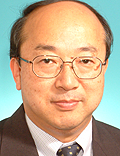 "It is surprising that subjects having few teeth but not using dentures are at risk for dementia onset, but those having few teeth and using dentures are not. The results suggest that denture treatment for patients having few teeth might prevent dementia," said Dr. Hirata.
The study is published in the April issue of Psychosomatic Medicine.
Gum Disease a Likely Culprit
The study is based on data from a public long-term healthcare insurance system in Japan that supports patients with dementia.
"Certification for receiving insurance benefits is based on a standardized multistep assessment of functional and cognitive impairment. If an association between poor dental health status and onset of dementia does exist, such information might contribute to [new practices] in health policies," write the researchers.
Dr. Hirata reported that some past "basic studies" have suggested that periodontitis and its consequences, including tooth loss, might be a risk factor for dementia. For this study, they sought to further explore hypothesis in a larger cohort.
Data on 4425 adults older than 65 years (55% women) from the Aichi Gerontological Evaluation Study (AGES) were evaluated.
All participants in the AGES project filled out surveys in 2003, which included questions about number of teeth and/or use of dentures, ability to chew, presence of a regular dentist, and overall dental health attitude.
Dementia onset between 2003 and 2007 was determined from the public long-term care insurance database for the 6 municipalities in the Aichi region of Japan.
Results showed that 220 of the participants experienced onset of dementia during the 2003 to 2007 follow-up period.
The participants who had few teeth without dentures had a significantly higher risk of developing dementia than those who had 20 teeth or more (adjusted hazard ratio [HR], 1.85; 95% confidence interval [CI], 1.04 - 3.31; P = .04).
Not having a regular dentist was also a significant risk factor for dementia onset (HR, 1.44; 95% CI, 1.04 - 2.01; P = .03) compared with those who had regular dental appointments.
Other risk factors that were trending, although not deemed statistically significant, included not taking care of overall dental health (HR, 1.76) and not being able to chew well (HR, 1.25).
Dr. Hirata noted that the study's main take-away message for clinicians is "the importance of dental health, including prevention of tooth loss and denture treatment for prevention of dementia."
The investigators suggest that there are several potential pathways between tooth loss and onset of dementia.
"One possibility is that periodontal disease...increases concentrations of circulating inflammatory markers [that] may be involved in the pathogenesis of dementia. A second possibility is that poor nutrition, including decreased intake of vitamins, may result from tooth loss and dementia onset," they write.
Potential Mechanism
"As the authors say, there have been several studies, including my own work, which have suggested that poor oral health may be a risk factor for dementia," Robert Stewart, MD, MRCPsych, professor of psychiatric epidemiology and clinical informatics at the Institute of Psychiatry at King's College London, United Kingdom, told Medscape Medical News.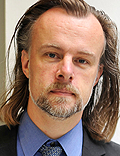 "However, it is difficult to be conclusive when oral health is measured at the same time as cognitive impairment or dementia because it's equally possible that people developing dementia may neglect their oral health."
Dr. Stewart and colleagues published a study in Psychosomatic Medicine in 2010 that showed that poor oral health was linked to decreased cognitive function throughout adulthood.
"This [current] study provides helpful information because it followed people over time. So it's more likely that the worse oral health is actually a cause of dementia rather than the opposite way around. The findings are also interesting because the effect seems stronger if people don't use dentures, which was similar to results of a study I was involved in some years ago from a Korean population," he said.
"We know that loss of teeth has a more profound effect on people's diet and nutrition if they don't use dentures, so it suggests that the association with dementia might be explained by nutrient intake rather than other mechanisms."
Dr. Stewart said that regardless of the direction of the cause and effect, recognizing the co-occurrence of dementia and poor oral health is important for clinicians.
"Both are known to cause substantial impairment in health and quality of life, so it would be helpful if services could routinely screen people with one problem for the presence of the other, including routine dental checks for people with dementia and cognitive assessments for older people attending with poor oral health," he said.
The study was supported by a grant from the Ministry of Education, Culture, Sport, Science, and Technology in Japan and by a Health Labor Sciences Research grant from the Japanese Ministry of Health, Labor, and Welfare. The study authors and Dr. Stewart have disclosed no relevant financial relationships.
Psychosom Med. 2012;74:241-248. Abstract
Medscape Medical News © 2012 WebMD, LLC

Send comments and news tips to news@medscape.net.
Cite this: Poor Dental Health Linked to Dementia Onset - Medscape - Apr 13, 2012.