April 5, 2012 — Prenatal exposure to antipsychotic medications may lead to poor neuromotor performance in infants, new research suggests.
A prospective controlled study of children aged 6 months found that those who had been exposed prenatally to antipsychotics had significantly lower mean scores on neuromotor performance tests compared with children prenatally exposed to antidepressants and those not exposed to any psychotropic medication.
However, because infants of mothers with a history of psychiatric illness also showed significantly poorer neuromotor performance scores, the investigators urge moms-to-be not to discontinue their medications — and instead to discuss their particular situation with their clinicians.
"We've had good data showing that the consequence of mental illness can be harmful for the baby's development. So stopping medication is just not an option. Talking with their physician and really weighing risks and benefits is important," lead author Katrina C. Johnson, PhD, senior research associate in the Department of Psychiatry and Behavioral Sciences at Emory University in Atlanta, Georgia, told Medscape Medical News.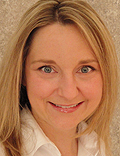 "This was a small sample, so at this point we can't say whether these findings are clinically meaningful," she added. "This is just a screening measure, and our goal really was to spark discussion."
The researchers note that the study also highlights "the need for further scrutiny of the reproductive safety and neurodevelopmental sequelae of fetal antipsychotic exposure."
"Disentangling medication effects from maternal [mental] illness effects, which also contributed, remains a critical challenge," they write.
The study was published online April 2 in the Archives of General Psychiatry.
Risk Data Scarce
According to the investigators, antipsychotic use during pregnancy has increased by 170% over the past 10 years. However, reproductive safety data on child neurodevelopment after these exposures is scarce, they note.
"We wanted to do this study because we currently don't know a whole lot about the long-term effects of antipsychotics or other psychiatric medications during this period, beyond just surveillance data," said Dr. Johnson.
"We really need a better picture of what's going on in terms of both psychiatric illness and medications, to help mothers and physicians make informed decisions about care."
Her investigative team examined 309 mother and infant duos 6 months post-pregnancy between December 1999 and June 2008. Of these children (53% male), 202 had been exposed prenatally to antidepressants, 22 had been exposed to antipsychotics, and 85 had been exposed to no psychotropics at all.
Antipsychotics used included (in descending order of use) haloperidol, olanzapine, quetiapine fumarate, risperidone, ziprasidone hydrochloride, and aripiprazole.
The Infant Neurological International Battery (INFANIB) was administered to all children. The INFANIB was used to test posture, motor skills, muscle tone, and reflexes.
It also measured a "visual habituation paradigm using a neutral female face," report the researchers. In this model, habituation was defined as "decreased response intensity after repeated administration of a stimulus, generally reflecting an infant's attempt to process information...and learn from it."
The main outcome measures included total INFANIB score and habituation, as determined by a 50% decrease in infant fixation time.
Scrutiny Needed
Results showed that INFANIB scores were significantly lower for the infants with intrauterine exposure to antipsychotics (mean score, 64.71) than for those exposed to antidepressants (mean score, 68.57) and for those not exposed to either drug class (mean score, 71.19; P < .01 for both comparisons).
In fact, only 19% of those exposed to antipsychotics recorded neuromotor performance scores deemed "normal."
INFANIB scores were also significantly associated with maternal history of at least 1 past major depressive episode (P < .03), a lifetime diagnosis of a psychotic disorder (P = .04), and overall psychiatric disorder severity/chronicity (P = .01).
There were no significant differences between the medication exposure groups in habituation. However, depression during pregnancy was associated with longer habituation look times (P < .02).
"It is unknown whether the observed deficits are transient or reflect early evidence of a persistent disruption in neuromotor function," write the investigators.
Pending future investigations into this area, "these data support an additional level of clinical scrutiny in medication selection, treatment planning, and risk/benefit discussions for women with illnesses who may warrant antipsychotic pharmacotherapy during gestation," they add.
Weigh Options
Dr. Johnson reported that the researchers are currently doing a follow-up study on pre-school-aged children who were prenatally exposed to antipsychotics, antidepressants, and mood stabilizers.
"For these kids, we are looking at tests of learning, memory, attention, problem-solving, behavior, and stress reactivity. We feel that this is an important area, and we want to continue looking further."
She added that she hopes other studies will assess the effects of specific medications, dosage, and treatment duration.
"These are all aspects we don't know about right now. We just need more data before we can really say anything clinically. But I do think that women talking to their physicians about the different treatment options is certainly important," said Dr. Johnson.
The study was supported by a National Alliance for Research on Schizophrenia and Depression (NARSAD) Young Investigator Grant Award and by grants from Emory University Silvio O. Conte Center for the Neurobiology of Mental Disease, the Specialized Center of Research on Sex and Gender Effects, and the National Institute of Mental Health. The study authors have disclosed several financial relationships, which are listed in the original article.
Arch Gen Psychiatry. Published online April 2, 2012. Abstract
Medscape Medical News © 2012 WebMD, LLC

Send comments and news tips to news@medscape.net.
Cite this: Prenatal Antipsychotic Exposure May Affect Kids' Motor Skills - Medscape - Apr 05, 2012.